Article
Noisemaker: Police Chief Bernadaette DiPino
Cooper Levey-Baker talks with this month's Noisemaker, new Sarasota police chief Bernadette DiPino.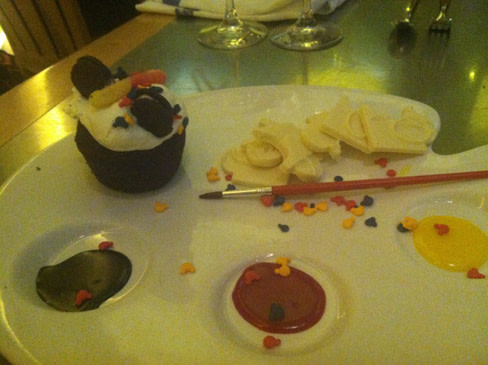 The concept of community policing may sound abstract, but in new Sarasota Chief of Police Bernadette DiPino's telling, it's as simple as giving drunks a lift home.
At DiPino's previous post, in Ocean City, Md., the police ended up breaking up fights at one particular bar every weekend. They arrested people every week, but it did nothing to solve the problem. Eventually, DiPino got sick of it.
She paid the bar a visit, and learned that much of the violence was coming from a nearby bus stop, where those too drunk to drive would congregate late at night. The problem? Buses wouldn't stop—they were either too full, or the drivers were wary of picking up dozens of boozehounds. DiPino came up with a solution: Find two or three buses, staff them with police officers and give the drunks a ride home.
"As soon as we did that, no more fights, no more problems," says DiPino, during a fast-paced conversation in her top-floor office.
Success. And it didn't come from jacking up the arrest rate or showing force. That's the lesson DiPino wants to impart to her new department, and it's the motivating philosophy behind her studied effort to collaborate with Sarasota civic groups, nonprofits and government agencies.
To test the strategy, DiPino is pledging to tackle one of the city's most divisive and intractable issues: homelessness.
It shouldn't even be a police issue—it's not illegal to be homeless. But the Sarasota Police Department has nevertheless become the face of the controversy. There was the officer who arrested a homeless man for charging his cell phone in Gillespie Park, the policeman who threw a homeless man against the kiosk at the SCAT depot, a policeman's "bum hunter" text message, later uncovered by the ACLU... you get the idea.
DiPino has decided to meet the issue head on, and she's looking to hire case workers to act as "that middle person" between the department and local groups that help the homeless.
"Really, a homeless person doesn't need to be in jail," she says. "All that ends up happening there is they learn bad behaviors." DiPino wants to help the homeless find solutions to their root problems, which are often drug and alcohol addiction and mental illness. "The bottom line is we need to help people not be homeless anymore," she says. "It's not about arresting or citing. Let's talk to them, let's find out how they got homeless and let's get them the resources to help."
DiPino's second major project is no simpler than homelessness. She wants to use community policing techniques to reduce gun violence in north Sarasota. She'd like to help lower-level drug dealers and users return to their families and communities, and instead focus on arresting and prosecuting the most high-profile wrongdoers. But her department's relationship with Newtown won't improve overnight. "There's been a lot of distrust and feelings that the police have been abusive and harassing," says DiPino. "That's up to me and the department to reach out the olive branch."
In DiPino's vision, police officers seem more than a little like social workers. And that makes sense, because enforcing the law is only one part of being a cop, she says.
"We're the only organization that's working and on patrol 365 days a year, seven days a week, 24 hours a day," says DiPino. So if people have a problem, even one that has nothing to do with crime, guess who they call? "I've been dispatched to a water main break," DiPino says with a smile. "I get there and water's gushing out. I'm like, I can't stop that." —Cooper Levey-Baker
Read about past Noisemakers by clicking here.