Article
Two Sarasota Ecologists Take On Climate Change
Ecologists David and Jennifer Shafer of Shafer Consulting try to get Sarasota to focus on how to prepare for rising sea levels.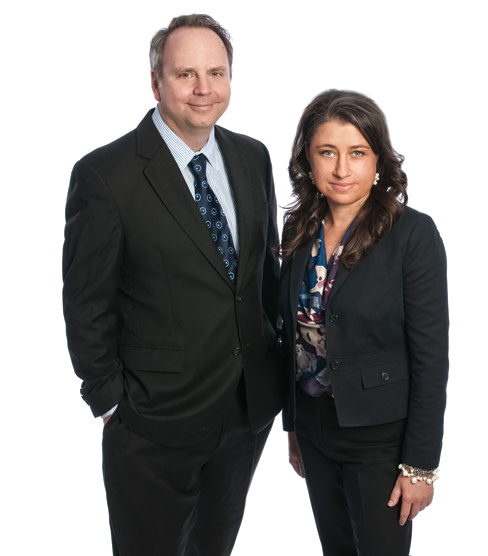 Climate change is such a monumental problem that even those who want to do something about it often just shut down. It's an odd inversion: The larger the problem, the easier it is for us to ignore.
David and Jennifer Shafer want to change that. The husband-and-wife Ph.D. ecologists, who together run Shafer Consulting, are trying to get Sarasota to focus on the concrete local steps we can take here and now to prepare ourselves for rising sea levels.
St. Pete numbers show an annual mean rise of 2.36 millimeters per year, David says, but according to the National Oceanic and Atmospheric Association, that rate will likely accelerate over the next couple decades. NOAA estimates that the global mean sea level will rise anywhere from .2 to 2 meters by 2100.
Maps prepared by Jennifer show what that might mean for Sarasota. With a half-meter rise, much of St. Armands Circle would be inundated. With a full meter increase, well, if you live on Lido, north Siesta or downtown, invest in rain boots.
Jennifer says a host of interlocking issues complicate any mitigation plans. How should building codes be adjusted? How will seawalls be affected? How will the insurance industry respond?
"The first step is education," David says. "In order to raise the social and political capital necessary to free our elected officials to start talking about and planning for the inevitable sea level rise, first you need to have an educated, informed community that strips off the veneer of fear and the hype."
With that in mind, the Shafers, together with Brian Hunter and BDH Associates, invited Pier Vellinga and Henry Pollack to Sarasota for a series of lectures this past March. Vellinga and Pollack were leading contributors to the United Nations' Intergovernmental Panel on Climate Change, which won the Nobel Peace Price in 2007.
Jennifer says a "risk management" conversation is the most "meaningful" to Sarasota. "We've got business owners, we've got waterfront homeowners with assets to protect," she says. "They are part of a tax base that pays for infrastructure. Again, real stuff at real risk."
The Shafers have a record of attacking divisive problems and reaching beyond the confines of science to find common ground. NOAA tasked them with developing fishing regulations for Hawaii's remote northwestern islands. The debate pitted wildlife protection against economic interests—in this case, fishermen whose livelihoods depended on access to waters where vulnerable fish resided.
But after researching the issue, David and Jennifer discovered those fishermen weren't actually turning much of a profit. The question changed from what regulations to implement to "how do we start shutting down fisheries," Jennifer says."Maybe we can buy out these dozen fishermen and really protect what is one of the most pristine and remote coral reef systems in the world."
And last year, the couple helped to organize a symposium on watersheds. Instead of the usual environmental researchers reading their papers in 10-minute intervals, the Shafers reached out to new voices, such as Captain Kathe, a Cortez fishing guide who gives boat tours with her canine first mate, Pup Pup. The result? A vigorous and constructive conversation that cut across traditional boundaries.
Could that be a preview of a healthy debate about how to prep ourselves for climate change and rising seas? We'll see. I ask how Sarasota compares to other Florida communities in preparing for higher water. Jennifer takes a long, deep breath. "I wouldn't say it's ahead," she says, "but Sarasota's not in the dark about it, either."
Read about other Noisemakers here.