Article
How to Plan the Perfect Memorial Day Cookout
Where to find steakhouse-style steak tips, plus a recipe for blueberry ice cream.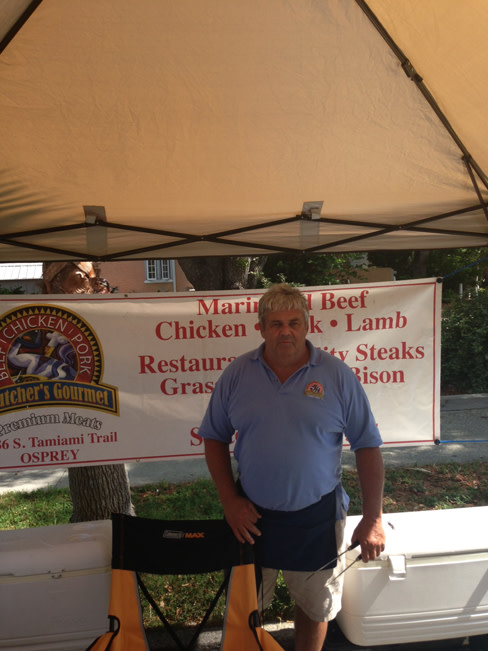 Butchers Gourmet at Venice Farmer's Market.
Last Sunday, after a play date with Norman and RJ ( our canine kids), we stopped at the Venice Farmer's Market and once again had a "what the heck took me so long to check this out?" moment.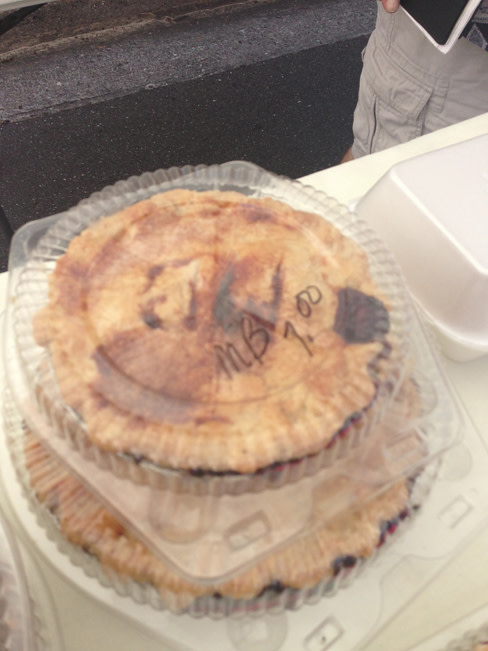 Pie!
While much smaller than Sarasota's downtown market, the Saturday gathering of Venice vendors include a darn good pie maker and Maggie's Seafood, a huge favorite for the freshness of the seafood. In fact, Maggie's pompano is on the menu for Chef Judi's Dish on ABC 7 this week, along with fresh organic produce and the ultimate steakhouse-style steak tips from Butcher's Gourmet. (Butcher's Gourmet also has a store next to Tervis Tumbler in Osprey; I'm checking it out next week.)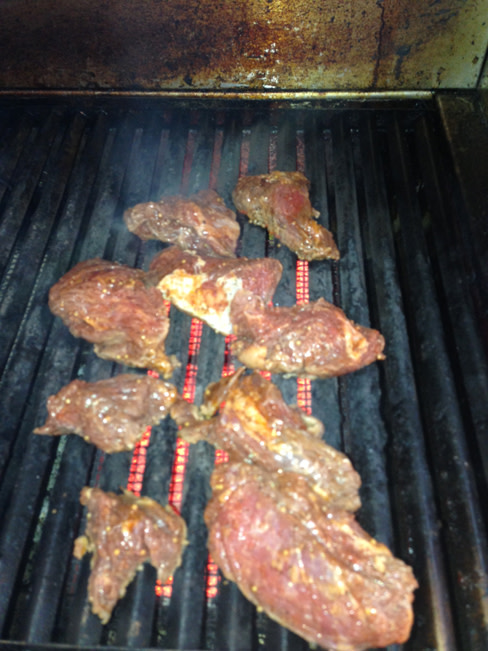 This Memorial Day calls for grilling steakhouse-style steak tips.
To truly appreciate a steakhouse-style steak tip, one must understand their history. For decades, taverns, grill houses and hidden dining joints (like Santarpio's in East Boston) have served up tender, grilled, "wicked good" chunks of marinated sirloin. How you order them is pretty simple, in most places--either with BBQ sauce or steakhouse dressing, which is similar to a homemade Italian dressing. The best steak tips come on an oval plate with tossed salad and French fries--and trust me, the big, thick steak fries are a must as opposed to the rice pilaf some restaurants offer.
I am hooked, and our Memorial Day weekend cookout is looking extra special now! You can pick up some steak tips of your own at the Venice farmer's market.
And for dessert this weekend--after steak tips, beer can chicken, chopped Greek salad and a few more summer salads--I am planning a classic summer dessert: homemade blueberry ice cream. Here's the recipe in case you want to make it yourself:
Blueberry Ice Cream
2 cups picked-over blueberries (I recommend King Family Farm's in Bradenton or Yoder's Produce Market)
¾ cup sugar
Pinch of salt
1 cup milk
1 ½ cups heavy cream
In a saucepan, bring blueberries, sugar and salt to a boil over moderate heat, mashing berries and stirring mixture just with a fork. Simmer, stirring frequently, for five minutes; cool slightly. In a blender, puree mixture with milk until smooth, then stir in cream.
Pour puree through a sieve into a bowl, pressing on solids with back of spoon. Chill, covered, at least two hours and up to one day.
Freeze mixture in an ice-cream maker. Transfer ice cream to an airtight container and put in freezer until hardened.
Read Chef Judi's round-up of local food news in our May issue.