Article
Spirits of Sarasota: Jack Dusty's Up Spirits
This week's top drink on the bar scene.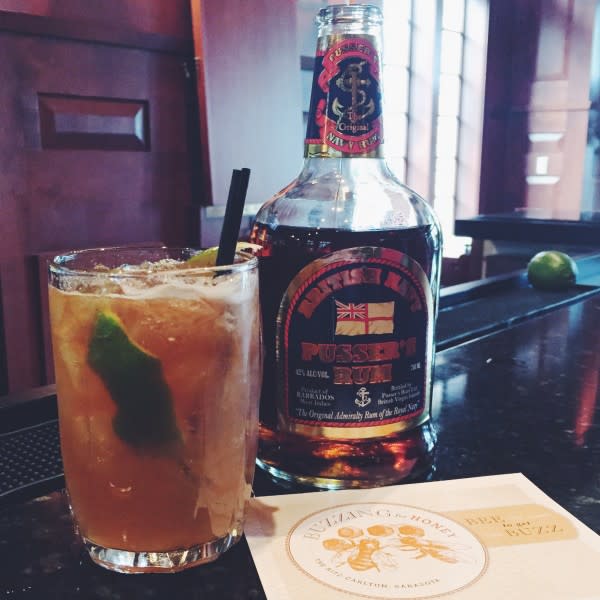 This week: Jack Dusty's Up Spirits.
The drink: A modern take on grog, Up Spirits is a nod to Jack Dusty's nautical theme; all of the ingredients would have been easy to keep on a ship, lead bartender Ingi Sigurdsson explains. The features Pussers Rum, lime, sour ale and the Ritz's own honey, and its flavors are layered and complex (we loved the sharpness the sour ale added to the drink).
The bar: Jack Dusty is bright and airy, with floor-to-ceiling windows, modern coastal decor and a great view of Sarasota Bay. We recommend taking your drink outside and enjoying one of Sarasota's signature sunsets while you sip.
Other notable potables: It's cool to see that the Ritz is beginning to use the honey it's producing from the hives on its golf course in drinks like this one and on the Jack Dusty dinner menu in dishes like the honey-braised pork shank (which is served with addictive jalapeno creamed corn and crushed Yukon gold potatoes). Keeping it local, indeed.