Article
Spirits of Sarasota: Fleming's Clover Club
This week's top drink on the bar scene.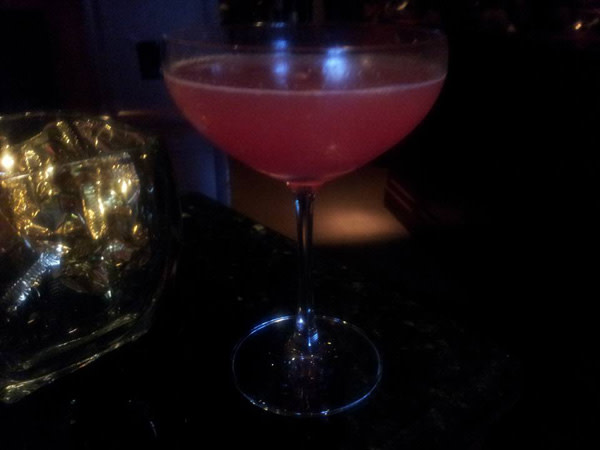 This week: the Clover Club, from Fleming's popular 5 for $6 until 7 happy hour menu
The drink: A 19th century classic on the rebound, Fleming's version of the Clover Club features Beefeater gin sweetened with pomegranate and balanced with a hint of lemon. With all the savory herbs on the scene these days (basil, lemongrass, pepper vodka and violette liqueur all made appearances last week), gin's built-in juniper bite fits right in. Give it a quick sniff before you sip, in order to get a true sense of the aromatic piney-ness. The Clover Club's sweet/tangy/herbaceous balance makes it feel like a 21st century invention, despite its odd name and 130-year-old pedigree.
The bar: A no-brainer for upscale business executives kicking back (and/or making deals) over drinks before dinner. The insanely good happy hour deals might make it a destination for the proletariat, too, just don't dally—the bar fills up fast.
Food: Awesome apps appear on the happy hour menu, too--$6 for tenderloin carpaccio? Pork belly? Butternut squash ravioli? (There's also an 8 for $9 until 10 post-happy hour selection.) And I will happily investigate your suggestions for a better $7 bacon cheeseburger than Fleming's bar menu offering, but to my mind, this one is unbeatable thus far.
Other notable potables: You name it—whiskey and vodka feature prominently for happy hour, but there are plenty of classics and new inventions in the "handcrafted cocktails" section of the menu. This is the kind of place where you're likely to find your favorite high-end brand-name liquor to be incorporated in whatever combination you favor.