Article
Sarasota's Best Summer Cocktail
With the dog days upon us, our panel of judges set out to find Sarasota's best summer cocktail.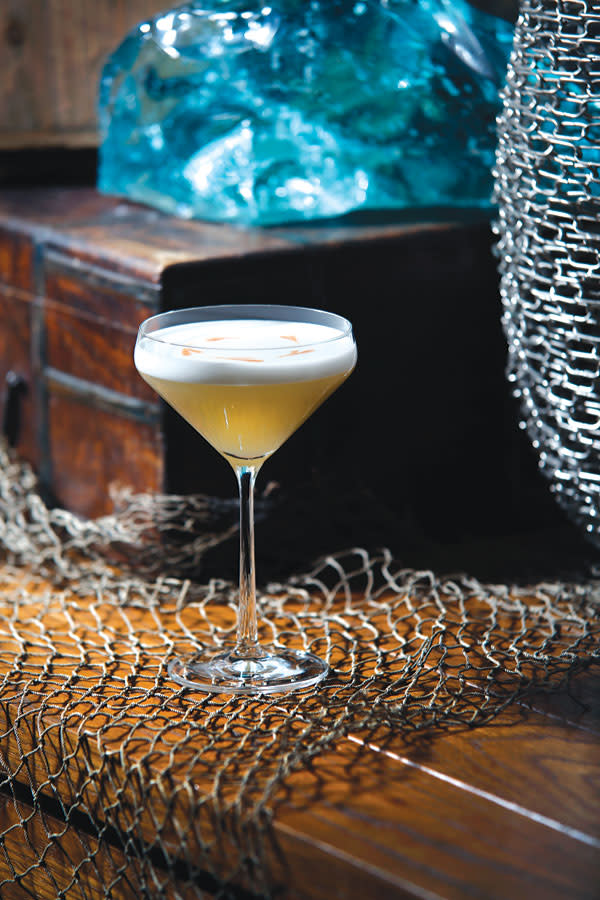 With the dog days upon us, we set out to find Sarasota's best summer cocktail. Judges Matthew McLendon, curator of modern and contemporary art at The Ringling; Joey Panek, media personality; and Christine Alexander, comedy and improv ambassador, committed to our noble quest.
Best Overall: The Young Man and the Sea, The Ritz-Carlton, Sarasota
"If perfect comes in a glass, this is it," says McLendon of this brainchild of Ritz lead mixologist Ingi Sigurdsson. Made with Papa's Pilar rum, smoked salt syrup, lime and egg white, the drink's frothiness and subtle saltiness bring to mind the foam that laps up on the seashore after a wave breaks.
Best Throwback: Mai Tai, Bahi Hut
The Bahi Hut is the ultimate dive bar, and the mai tai is one of its classic concoctions. Careful, though—there's a reason there's a two-drink maximum on these; they pack a serious punch.
Most Creative: Strawberry-Balsamic Cocktail, The Table Creekside
The Table Creekside's Matthew Serrano is a genius when it comes to infused cocktails, and the strawberry-balsamic beverage—featuring house-made strawberry-infused vodka—is a great example. It goes down real easy.
Best Locally Sourced: Michael's Garden, Michael's On East
Tito's vodka, lemon juice, honey and fresh rosemary and basil combine to make a citrusy sipper with herbal flavor. The herbs and honey are from local growers—we would expect nothing less from Michael's.
Best Tiki Bar Drink: Ultimate Rum Punch, O'Leary's Tiki Bar
O'Leary's is the perfect antidote after a long work day. We settled into our spots at the tiki bar with the Ultimate Rum Punch, a sunset-colored cocktail that's a potent complement to those gorgeous bay views.