Eat This Now
The 5 Best Things We Ate This Week
Our panel of judges share their top five picks on the local dining scene this week.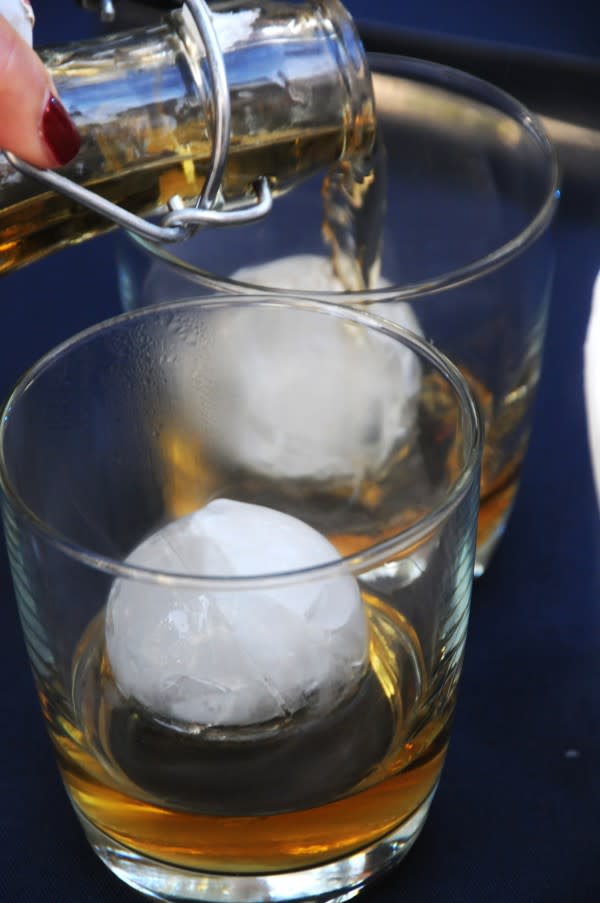 At last night's Men, Whiskey and Watches event, Social debuted a new cocktail it's calling the Social Sazerac—white whiskey, barrel-aged brandy, absinthe, Bitterman's orange bitters and orange zest. It's delicious, with complex layers of flavor, and packs a punch—and it goes on the menu at the restaurant tonight.
We love the Salad Perigourdine ($14.50) at Lolita Tartine in the Rosemary District. The salad consists of smoked duck breast fanned out over mixed field greens and studded with cherry tomatoes, walnuts and a delicious onion marmalade. Two giant croutons are perched on the side of the bowl, with dressing on the side. It's just like being in France.
Now that the weather's tolerable, we're enjoying a daily stroll from our downtown Sarasota office over to Flour Parlor, where we grab a much-needed cup of exceptionally rich drip coffee ($2.40) and a crumbly but tender brown sugar and oatmeal cookie ($2). As we stroll back to our desk, we sip on the shop's dark brew and then wolf down breakfast in the office. We're still finding crumbs in our keyboard.
The Rosemary just opened in the former Savory Street location on Orange Ave., and if you're looking for a new brunch spot, it's a great option. We're partial to the Bermuda fish cake Benedict ($12.95)—fresh white fish topped with a poached egg, creamy Key lime Hollandaise and diced tomato. (Pro tip: It's even better with a mimosa.)
Fresh Kitchen just opened on University Parkway, and we're in love with the fast-casual concept: You pick two bases, two veggies, two proteins and sauce and you wind up with a delicious, fresh bowl of food. We're particularly partial to the chia seed tuna poke ($11.45)—which features fresh, flavorful tuna studded with chia seeds. Get it with quinoa and broccoli—trust us.