Article
Behind the Scenes at Men, Whiskey and Watches
Party Girl Loren Mayo gets the scoop on the popular Men, Whiskey and Watches event.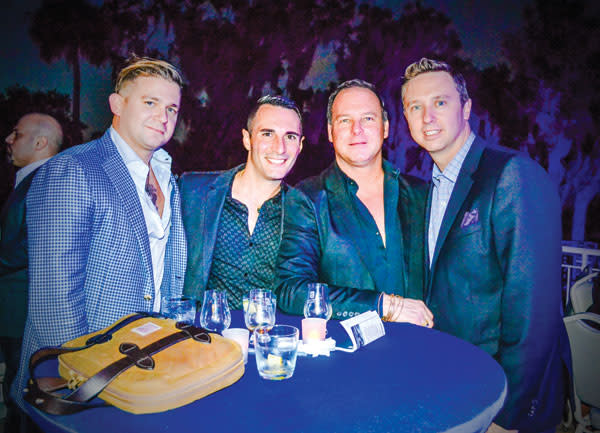 Everywhere I turn, there are men.
Men sipping whiskey. Men smoking cigars. Men drooling over Rolexes. And then there are men—please excuse me, exotic gods hailing from Saks Fifth Avenue—posing on platforms. Lips puckered, hands shoved into vest or pants pockets, giving dead-sexy gazes off into the wild blue yonder. In this case, the yonder is the historic Edson Keith Mansion on the shores of Phillippi Creek, and tonight is the second annual Men, Whiskey and Watches benefiting the Child Protection Center.
As I'm admiring the scenery of mossy oak trees, a pretty young thing by the name of Spangle Taylor appears, carrying a shiny black tray topped with fluorescent-yellow Manolo Blahniks. The second time she passes by, she's showcasing  Jimmy Choos. I'm transported back to Wine, Women and Shoes, reminiscing about the wildly handsome sole men sashaying through the Ritz-Carlton with platter after platter of stunning footwear. Coming out of my trance, I see Graci McGillicuddy, CPC board president. When I ask if she plans to take home a pair of Jimmy Choos or Manolos, she raises her eyebrows.
"Only if I can put a plant in it," Graci says.
Let's hope she's not serious, even though her next statement is about taking it home and watering it. But to get serious, this fund raiser is Graci's baby, and she couldn't be more excited about the cause—raising awareness for the prevention, intervention and treatment of child abuse. Last year, the CPC reached more than 38,000 children and families through its five core services: the child protection team, sexual abuse treatment program, personal safety and community awareness program, children and families supervised visitation program and kid kindness program.
"My dream is to reach for the stars and land on the moon," Graci continues. "I just want people to know and care about what we do, all for kids."
As Graci begins to attract a circle of guests, I join my friend, Jenna Leigh, on the lawn. She has captured the attention of a man named Lemay Rodriguez, who shares the following information in this exact order: he's 1) a big fan of watches 2) not a big fan of whiskey and 3) a really big fan of fashion and likes nothing better than a well-dressed woman. 4) He was a sole man at Wine, Women and Shoes. One can only assume that we meet his female fashion standards, since we're still in his company five minutes later.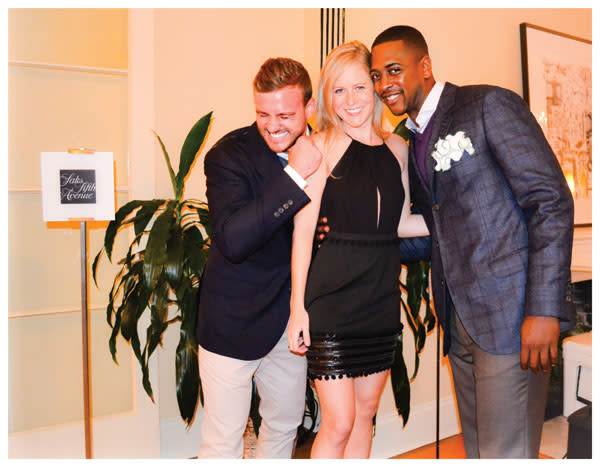 At this point I must confess that dressing for this event proved rather difficult, as yours truly doesn't usually tend to dress to impress for events that begin as early as 4 p.m. (Let it be known that with or without said "plant," those Manolos or Jimmy Choos would have accentuated my LBD to precision.)
As guests find a spot on the lawn or patio and the auction gets under way, CPC executive director Doug Staley, Graci, BMW of Sarasota president Victor Young, Saks Fifth Avenue marketing director Sally Schule and auctioneer and emcee Mark Schlossberg, also of Saks, prepare to entertain the guests with a perfect blend of serious and funny remarks, stories and speeches.
Doug shares the following Dr. Seuss quote: "Unless someone like you cares a whole awful lot, nothing is going to get better." And Victor reminds every man in his vicinity that Men, Whiskey and Watches is his night to make a difference. Graci recognizes co-chairwomen Courtney Edbrooke and Amanda Lopez for their dedication to this event. And Sally Schule, you ask? Well, she keeps those devilishly handsome models in line all night and ensures guests stay in their seats until the auction's end.
"There's still whiskey, still men and still watches, so hang tight," she says.
Although I notice a vintage Harley-Davidson up for grabs during the live auction [it goes for $7,500], I didn't anticipate any leather-and-chain clad guests at the event. Shame on me, because Pineapple, Fierce and Pork Rind—three members from Bikers Against Child Abuse—are recognized during the program. From the sound of cheering and clapping, it's for certain that these bikers are very active in their community. They are also in the process of forming a new local chapter because they love the CPC's mission. And not only do they love bettering the lives of children, they also love puppies! Pineapple and Ruby Begonia, a Southeastern Guide Dog, were spotted snuggling on the patio and couldn't have been any cuter.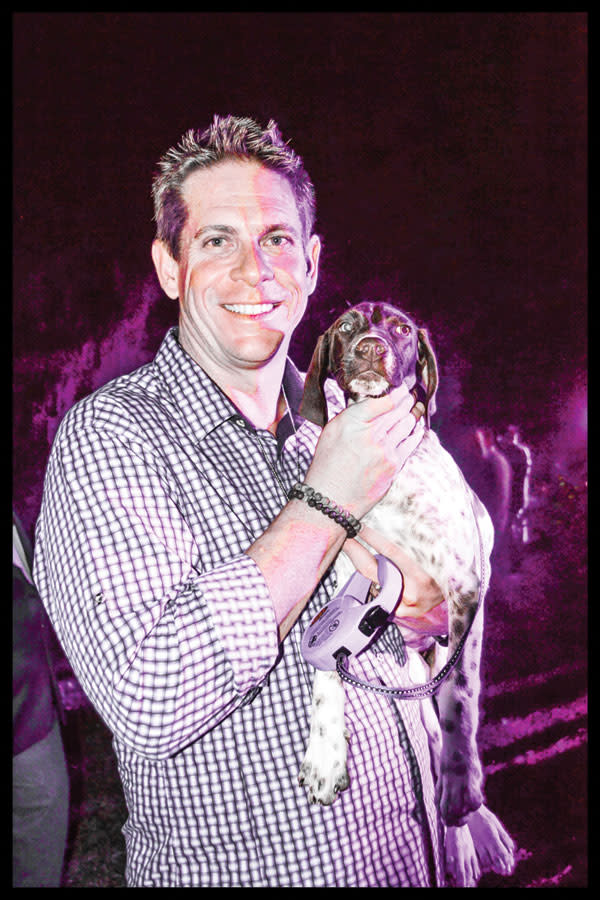 In fact, I realize, there is another trend besides men going on here. Dogs! In addition to the aforementioned guide dogs, Tank, a male German shorthaired pointer puppy, was auctioned off to a beaming Chris Edbrooke.
Now tell me—men, puppies and making the lives of children safer—can anything top that?
Click here to see all the photos from this year's Men, Whiskey and Watches. >>