Article
The 5 Best Things We Ate This Week
Our top picks on the local dining scene.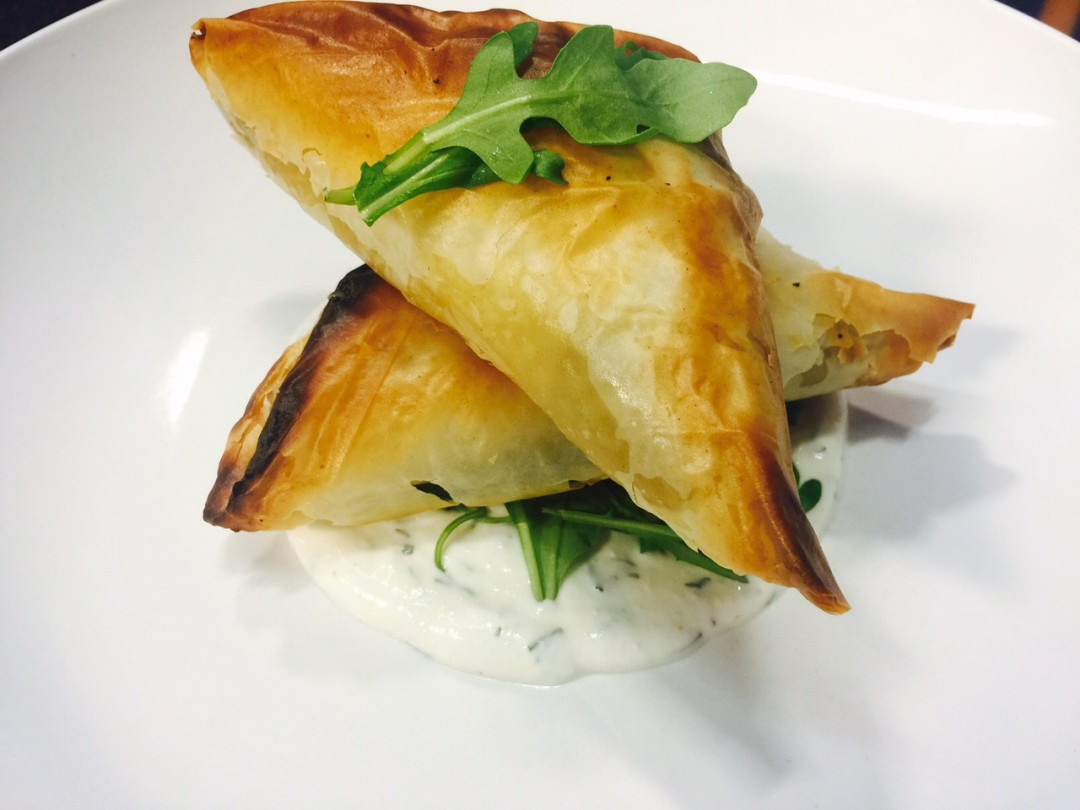 The duck phyllo pie ($9.99) at Apollonia Grill in University Park is a new addition to the menu—and it's become an instant favorite. Succulent duck that's been braised with fresh herbs, carrots, garlic and onion is stuffed inside flaky puff pastry along with feta cheese and topped with yogurt dill sauce. It's a hand-held flavor explosion.
At Cafe Venice, the chef does a riff on the classic escargot preparation ($9) that injects new flavor and texture. The snails are conventionally nestled into their snug compartments in a round dish and almost submerged in garlic, butter and seasonings. But on top is a healthy sprinkling of sun-dried tomato shreds, which adds tang and color to the dish.  We'll definitely order this again.
We're loving the crispy shrimp appetizer ($7) on Selva Grill's happy hour menu. Plump little shrimp are fried and tossed in wasabi aioli, then topped with a mango-citrus salsa and served in a martini glass. It's a dish that has everything—crunch, creaminess, spice and a little sweetness.
Everyone knows landing a table at Owen's Fish Camp can take forever, but luckily we've got the backyard to play in while we await our summons. To keep hunger at bay, we order a trio of oysters ($5), grilled over an open flame right before our eyes. They come dressed with a thin ring of jalapeño and a nub of bacon, adding zest and heat. Need a cooldown? Slurp a draft Summadayze IPA from Darwin Brewing Co.
We celebrated Pho Cali's reopening with No. 81 on the menu ($11.95): a heap of cold vermicelli noodles topped with fresh-grilled shrimp skewers, accompanied by crushed peanuts, mint, matchstick cucumber and bean sprouts, plus a side of sweet and slightly spicy sauce. It's a full-palate experience: cold and warm, crunchy and chewy, savory and bright, sweet and spicy. Plus, it's light but satisfying—perfect for weekday lunch.