Article
Exactly What To Do in Sarasota This Summer
We've scouted out some great things to eat, see and do while the snowbirds are gone and the Sarasota is ours.
Whew. Another season has come and gone, and we locals finally have the run of the place again. Fewer cars on the road, no need for reservations, and temperatures that are often cooler than the record-breaking numbers that have been afflicting Northern cities in recent years. There are a lot of reasons to love our summer. And while once upon a time, summer also meant that there was nothing to do, those days are long gone. Theaters are offering summer seasons, new restaurants and bars are popping up, and there are plenty of ways to get outside and enjoy the natural world. We searched out the best ways to spend the next few months: Here's exactly what to do in Sarasota this summer. Some things are new, some are old, and all of them are fun. So get out there. Season will be back before we know it.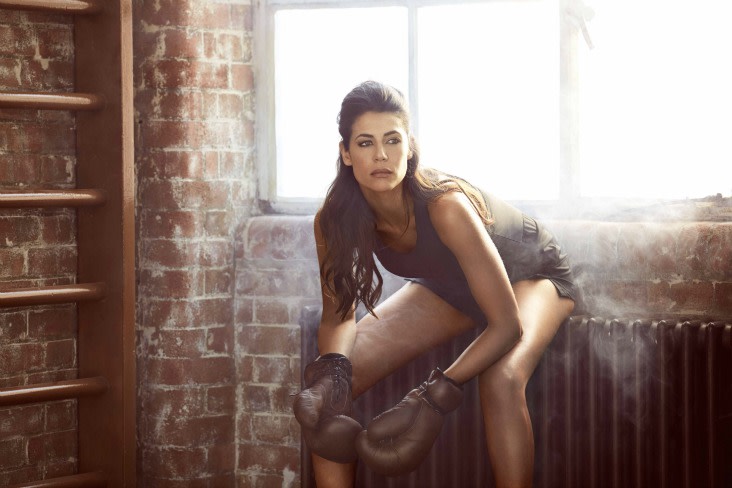 Taco Treasure
Wait a minute... you've never eaten at Maria's taco stand inside the Red Barn Flea Market? Drop whatever you're doing and burn rubber over there. No joke. This unassuming little restaurant in the middle of the Red Barn's endless flow of profane T-shirts, fresh veggies and knockoff perfume serves up the finest tacos in the area, and is a tragically under-appreciated culinary gem. The tacos are strictly the classics, from pastor to carnitas and nopales, and the long hours of braising produce impossibly unctuous proteins that are heavenly when wrapped in corn and dotted with cilantro, lime juice and hot sauce. 747-3794, redbarnfleamarket.com.
Pitch In
175,000. That's the number of volunteers who participated in last year's National Public Lands Day, an annual effort to clean out invasive plants, improve trails and plant new trees and shrubs in community-owned land around the country. This year marks the 20th Public Lands Day, and Oscar Scherer State Park is offering food, music and more to entice you to come out and lend a helping hand. It's a great opportunity to get some sunshine and some exercise, and generate good vibes in the process. Sept. 28; 650-4679, floridastateparks.org/oscarscherer.
World at War
The Ringling Museum has had a great run of photography exhibitions over the past couple years, and this summer continues that winning streak. Witness to War features a wide-ranging selection of photographs from World War II, drawn from the personal snapshots of soldiers as well as the better-known work of famous war photographers. The mix of the personal and the historical brings a fresh vision to well-trod territory. Through Aug. 25; 359-5700, ringling.org.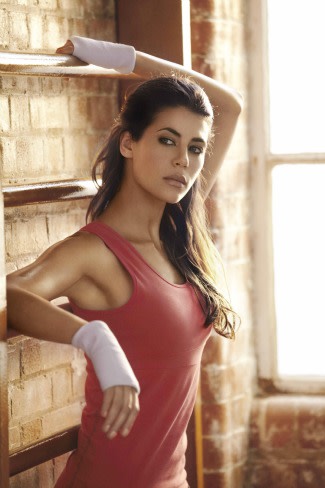 Blue Heaven
You really need only one reason to visit the Blue Rooster, and its name is Bourbon Waffle, a smoky-sweet delight of a drink. But once you've got one of those in your hand, you need tunes, and while the Rooster's food is more than decent, it's the stage up front that makes the place stand out. A well-designed and great-sounding venue, Blue Rooster hosts a wide variety of local acts, most of them rooted in blues and country—like Bradenton standouts Have Gun, Will Travel. A perfect destination for those sticky summer nights, when only the most down-home sounds will do. 388-7539, blueroostersrq.com.
Reinvent the Meal
Situated at opposite ends of Main Street, both Clásico and Made are bringing life back to venerable Sarasota addresses—Clásico at the corner hub best known as the former home of Sarasota News & Books, and Made across from the Hollywood 20, where Buddha Belly and Jolly once sat. The similarities don't end there. Both restaurants are shaking up adventurous cocktails and serving creative spins on unpretentious classics like corn dogs (Made) and tacos (Clásico). Another similarity: They'll both be packed once season starts. Check them out now. Made: 953-2900, maderestaurant.com; Clásico: 957-0700, barclasico.com.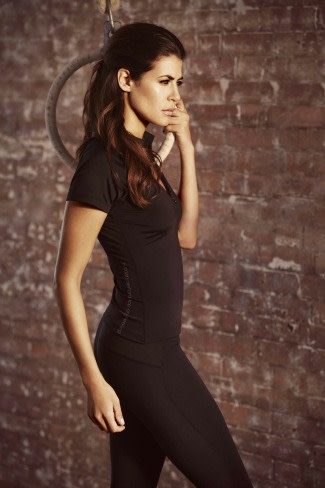 More than Joe
Rumors of Perq Coffee Bar spread like wildfire all spring, with a slowly bubbling social media campaign offering teasers about what the high-end Hillview joint would be offering. Brown butter cake, check. Croissants, check. Pretzels, double-check. And let's not forget the bevy of caffeinated options whipped together with the city's slickest espresso machinery. The shop, the brainchild of Lollicake Queens Erin Zolner and Amy Nichols and Erin's husband Keith, is offering residents an amped-up reason to never visit Starbucks again. 955-8101, facebook.com/PerqCoffeeBar.
Drive for Music
Summer's the season for big music extravaganzas, and while none of them are headed Sarasota's way, there are a handful that will surely be worth the drive. Rap superstar Lil Wayne hits Tampa as part of the America's Most Wanted Festival, and Justin Bieber, Dave Matthews Band, John Mayer and many more are scheduled to come through the area. If you'd like to venture farther afield, head up to St. Augustine for Mumford & Sons' Gentlemen Stopover tour or to Panama City Beach to see the Gulf Coast Jam's strong pop-country line-up, topped off with Toby Keith and Trace Adkins. America's Most Wanted Festival: July 13, livenation.com; Dave Matthews Band: July 17, livenation.com; Justin Bieber: Aug. 8, livenation.com; John Mayer: Sept. 7, livenation.com; Gentlemen Stopover: Sept. 13-14, gentlemenoftheroad.com/st-augustine; Gulf Coast Jam: Sept. 26-28, gulfcoastjam.com.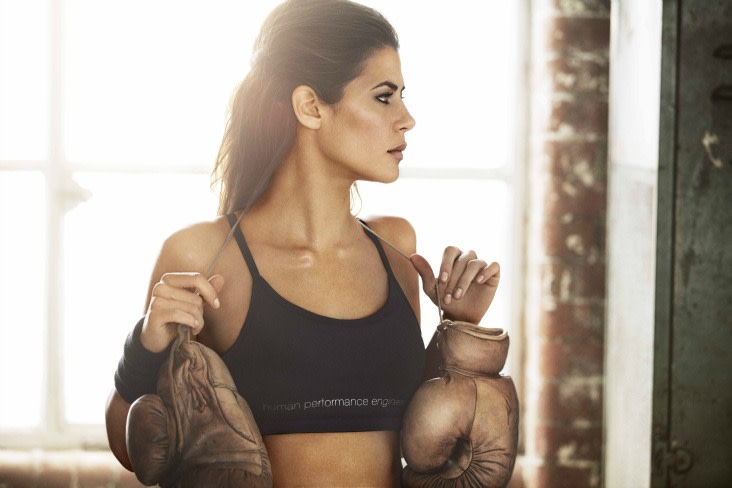 A Blessing and a Curse
We were both ecstatic and distraught last October when Travel + Leisure named Cortez's Star Fish Company as one of the nation's 30 best seafood restaurants—ecstatic because the no-frills dockside joint was finally getting the recognition it deserved, distraught because we
knew the hype would generate bigger crowds and longer lines, even during the slow summer months. But the menu is worth any wait, running the gamut of Florida saltwater classics like smoked mullet, fried oysters and fish tacos, all of it served waterside in plain white boxes. 794-1243, starfishcompany.com.
Big Loud Boats
Certainly one of the biggest, best-loved and most-attended events on the calendar: the Suncoast Super Boat Grand Prix Festival. Yes, there is a race involved, but the majority of the fun comes from the parade, the block party, the boat show, the bikini contest, the fashion show... on and on. The shindig stretches over nine days this year, wrapped around the Fourth of July, and like every year, there's something for everyone. June 29-July 7; 371-8820, ext. 1800, suncoastoffshore.org.
Grateful Deadheads
Sarasota's high-powered low-power community radio station WSLR toasts what would have been Jerry Garcia's 71st birthday this year with its Very Merry Jerry Day, a day-long celebration of the Grateful Dead's music and influence. There will be food, drink and fun for the kiddos, while Kettle of Fish, Florida Mountain Boys, the Schmitz Brothers and Ship of Fools take the stage to pay homage to the hippie icon. Aug. 4; 894-6469, wslr.org.
Live and Late
It's a sad fact of life that most Sarasota County bars and restaurants are banned from offering entertainment of any kind after 10 p.m. That means no live bands, no karaoke, no mimes. For years, the handful of spots granted exceptions to the entertainment edict were clustered around Gulf Gate or out on Siesta Key. But then White Buffalo Saloon came along. In April, the hopping honky-tonk at the corner of Ashton and McIntosh won the right to entertain after 10, and the roadhouse set about signing up talented country acts shortly thereafter. Pray the neighbors don't complain about the noise. 927-6655, thewbsaloon.com.
Summer School
Dedicated to teaching and preserving the skills and arts of Southwest Florida's earliest settlers, the Crowley Folk School offers classes covering unique topics: mushroom cultivation, composting, archery, clay pottery, restoring cast iron pans, cooking over a campfire...you name it. All the classes are held at the Crowley Museum and Nature Center. Once a sleepy stand of trees and trails, Crowley is buzzing with ambitious sustainable ag projects and events that showcase old-timey living. 322-1000, crowleyfolkschool.org.
Derek's New Digs
When we heard Derek's was closing, we were inconsolable. Luckily, it turned out Chef Derek Barnes wasn't hanging up his toque, just relocating to 5516 Manatee Ave. in Bradenton and shooting to open in late summer. He says the menu will keep some of his Sarasota classics, but the food will have a more "approachable," "coastal" theme (read: "a lot of fresh seafood") and the restaurant will have "a little bit more of a casual, fun vibe." Barnes won national recognition from the James Beard Foundation and Zagat with dishes like his meltingly tender lamb shank braised in cilantro and citrus, so we're confident his fans will be happy to make the drive north. We'll be there. 366-6565, dereks-sarasota.com.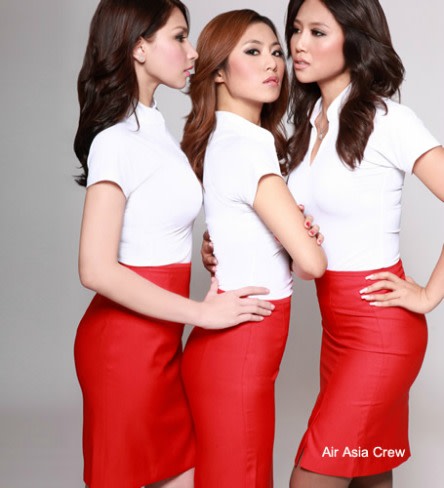 Snooty Hits Retirement Age
Hard to believe it, but Manatee County's iconic manatee, Snooty, turns 65 this year, and his home, the South Florida Museum, is throwing the ol' guy a party. Kids can sing Happy Birthday to the Snootster, sign a birthday card and play at a number of interactive wildlife stations set up around the museum. Come salute a legend. July 20; 746-4131, southfloridamuseum.org.
Last One Standing
The Lido Key Tiki Bar is a member of a dwindling tribe—a genuine beachfront bar where you can sip your fluorescent-colored concoction while wiggling your toes in the sand. Technically part of the Ritz-Carlton Beach Club, the Tiki Bar is in no way fancy: just a thatched-roof hut with some plain wooden tables. And it can be a hike. If you're not staying at the Ritz, the best way to get there is to leave your car at South Lido Park and walk up the beach. But once you're there, all your troubles just melt away. 309-2577, ritzcarlton.com.
Play on, Players
Sarasota is a theater town, but are we a town of playwrights, too? That's what the Players tries to find out each year with its New Play Festival. The theater selects the five best plays submitted by regional scribes, and then hands the scripts over to actors for a staged reading. The results can be funny, tragic, profound, silly... whatever, really. And that's the beauty. Aug. 12; 365-2494, theplayers.org.
Boys of Summer
Spring may have come and gone, but there's plenty of baseball still to be played. The Pittsburgh Pirates' Class A Advanced squad, the Marauders, play up in Bradenton, while the Baltimore Orioles' Rookie league team, the Gulf Coast League Orioles, calls Sarasota home. Both play late into the summer, with fun deals and easy access. We love to watch the stars of tomorrow up close along with the goofy promotions and chilled-out ball-field ambiance. The Marauders even have a tiki bar. Marauders: through Sept. 1, 747-3031, facebook.com/BradentonMarauders; Orioles: through Aug. 29, mlbpipeline.com/orioles.
To stay up to date on the latest Sarasota news and events, check out our "Hot and Happening" blog.
Filed under
Bars
,
The Ritz-Carlton Sarasota
,
The Players
,
Bradenton
,
The Ringling
,
Baltimore Orioles
,
Blue Rooster
,
Lido Beach
,
Perq Coffee Bar
,
Pittsburgh Pirates
,
Summer
,
Suncoast Super Boat Grand Prix
,
Amy Nichols
,
Cortez
,
Derek Barnes
,
Lido Key Tiki Bar
,
Live Music
,
Oscar Scherer State Park
,
South Florida Museum
,
World War II
,
Italian Food
,
Schools
,
Guns
,
Musicians
,
Bakeries
,
Southern Food
,
Tacos
,
Festivals
,
Markets
,
Manatees
,
Seafood