Article
Cortez's Karen Bell Ships Local Seafood All Over the World
Restaurateur and supplier Karen Bell of Cortez Village is a seafood star.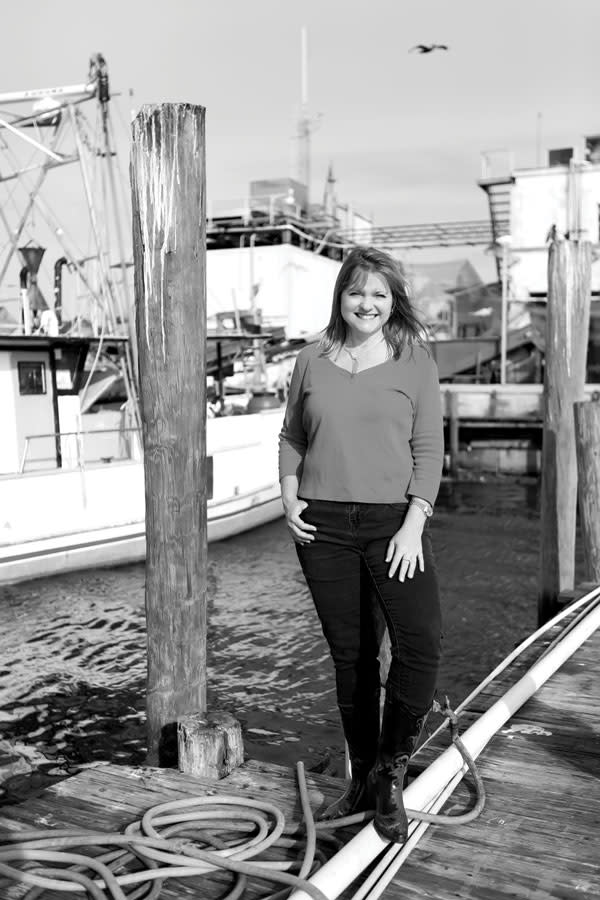 "It's a sleepy fishing village, but this place feeds the world." That's how third-generation Cortezian Karen Bell describes her home and livelihood, Cortez. Since 1940, the Bell family has worked the docks on these west Bradenton shores, sorting and selling grouper, mullet, shrimp, stone crab and more. Today, the A.P. Bell Fish Company (named for Karen's grandfather, company founder Aaron Bell) operates 13 fishing boats, providing bait and seafood that's shipped all over the world—and served in a dozen or so local restaurants, including  Star Fish Company, the dockside eatery that Karen acquired in 1998.
On any given day, you can see Karen patrolling the docks and warehouse in her rubber boots. She does whatever needs to be done—fetch pallets, run the fork lift, summon ice machine repairmen—to help fishermen and workers process the day's catch until the wee hours of the morning. On a good day, they might handle 175,000 pounds of fish.
"Places like this don't exist anymore," says Karen. "Our waterfront has fish houses on it. Others, it's all condominiums now." Karen credits the company's diversity—selling multiple species instead of a single product—for its survival.
"I love this coast. I love the people I work with—the fishermen, the customers, even the restaurants," says Karen. She also loves the way this waterfront neighborhood brings many different people together. "At Star Fish, you could be sitting at the bar and see our Italian [wholesale] customer, a lawyer and a fisherman, all talking to each other, and they all seem to blend."
For more Sarasota restaurant and dining news, click here. >>