Article
Insider: The 2013 Sarasota Film Festival
Sarasota Film Festival executive director Tom Hall shares his top film picks for the 2013 Sarasota Film Festival.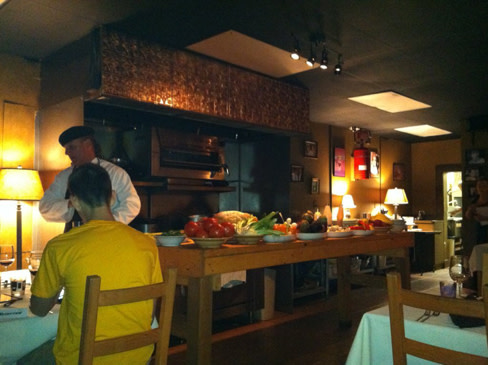 The Sarasota Film Festival always offers a plethora of brand-new movies. We persuaded festival director Tom Hall. Hall to pick some must-sees during the 15th annual event, taking place April 5-14.
Running from Crazy. This documentary by Academy Award winner Barbara Kopple (Harlan County, USA; American Dream) is one of the fest's Centerpiece Films. It's about the history of mental illness in the family of writer Ernest Hemingway, and Hall says, "I was surprised by how much I liked it. It's both entertaining and profound, and Mariel Hemingway [who will receive the festival's Impact Award for her advocacy on suicide prevention] has such a positive presence in light of all the human tragedy in her family." (Kopple will also receive the festival's Director's Award.)
Pasadena. This world premiere movie stars longtime director Peter Bogdanovich (attending the festival, along with costar Cheryl Hines of TV's Curb Your Enthusiasm) in a family comedy from first-time director Will Slocombe. "Bogdanovich plays a very droll, sort of passive alcoholic, who comes together with his new wife, his adult children, and a lot of past baggage over a Thanksgiving weekend," says Hall.
The Discoverers. "This is a very sweet movie," says Hall of the directing debut of Justin Schwarz. "Griffin Dunne [who'll take home the Achievement in Acting Award during the fest] plays a scholar-father who takes his family on a road trip to finally complete the book he's writing about the Lewis and Clark expedition. He's trying to save his academic career."
The Cold Lands."A haunting drama about an orphaned teen who runs away into the woods of the Hudson Valley in New York, this comes from director Tom Gilroy and just had its world premiere in Berlin," says Hall. Lili Taylor [receiving the festival's Career Achievement in Acting Award] plays the boy's mother.
Frances Ha. "A great movie," says Hall enthusiastically. "It's a charming comedy by Noah Baumbach [The Squid and the Whale, Margot at the Wedding] about a young woman [Greta Gerwig] trying to find her way in modern-day New York. It's shot in black and white; it's a very warm, sunny film."
Blackfish. This opening night documentary is about Tilikum, the Sea World Orlando whale who's killed three trainers. "It has incredible footage and is a real conversation starter about the issue of whales in captivity," says Hall.
The Spectacular Now. Another of the fest's Centerpiece Films, from director James Ponsoldt, this is a teen comedy-drama. "It centers on this kind of doofus, a high school senior, who falls for a smart, motivated younger woman as he's trying to confront his family demons and figure out his next step in life," says Hall. "It's absolutely one of the best movies I've seen in forever."—Kay Kipling