Article
Insider: Home of the Month
Sarasota real estate: This month's Home of the Month: Bo Macewan's Oaks Club home.
By Bob Plunket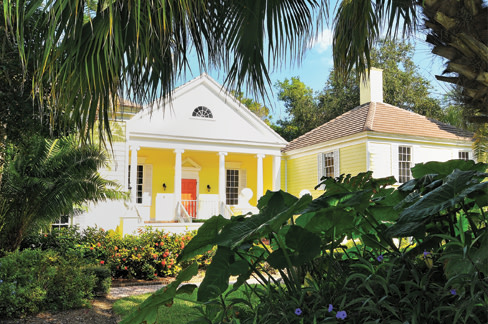 The Oaks may well be at the pinnacle of Sarasota's gated communities. It's got the pedigree, the location, the amenities, and—most of all—the cachet.
Its distinctive look, a sort of tropical Georgian that suggests the plantation homes of the West Indies, is the work of late architect Harry "Bo" MacEwen, one of the original developers of the place back in the early 1980s. No one understood the fine details of the style quite like MacEwen, and the homes designed by him are highly prized. Now his own house is on the market, and while it may not be The Oaks' biggest and grandest, it has a style and sophistication the others can't quite match.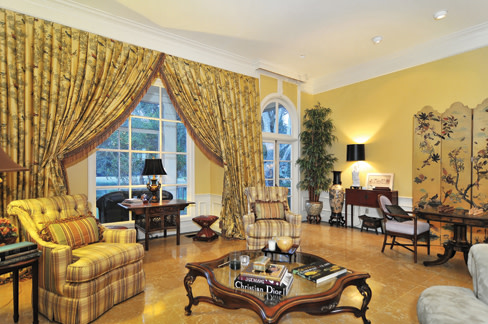 Following the rules of Georgian architecture, the plan of the house is symmetrical. The exterior is a cheerful yellow, and the home overlooks a small lake. Inside, the rooms are large and perfectly proportioned. The living room is 20 feet by 27 feet and has—like most of the home—12-foot ceilings, plus marble floors and a fireplace. With its French doors opening to a screened verandah, the room cries out to be filled with a collection of fine English antiques.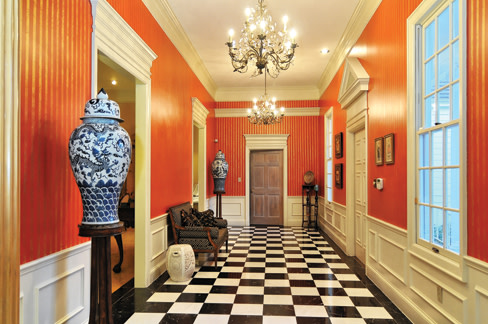 The master bedroom also has a fireplace, plus large paned windows overlooking the view, and built-in bookcases. In the adjacent study (or guest room) there's a spiral staircase descending to a studio with its own kitchenette. All the rooms have style-appropriate paneling and moldings, but the most spectacular of them of all may well be the guest bath, entirely covered in smoky mirrors that suggest a glamorous movie set from the 1940s.
The home is located in the Bayside portion of The Oaks, considered the most desirable because the bayfront is just a short stroll away. Priced at $775,000, it's indicative of some of the good buys available in The Oaks these days. Still, it's not a place for those on a budget; owners must join The Oaks Country Club, and homeowners' fees can be pricey. But for those looking for prestige and sophisticated style, Bo MacEwen's jewel box of a home may be the perfect find.
91 Osprey Point Drive, $775,000
Contact Mackenzie Mudgett or Pat Mudgett, (941) 961-4023, Michael Saunders & Co.
Click here to read Bob Plunket's "Real Estate Junkie" blog.