Article
The Latest Sarasota Dining News
A preview of coming culinary attractions this season.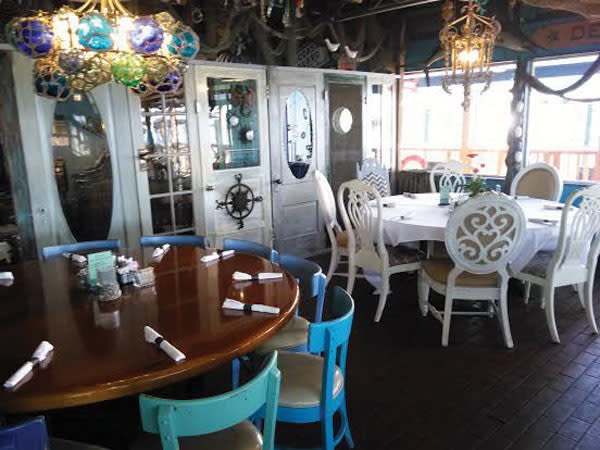 OPENINGS AND UPGRADES
Seafood Shack in Cortez Village recently spent $1 million on renovation. The landmark restaurant (44 years old) changed ownership last year and the result is a new menu, fresh decor, new roof and plenty of behind-the-scenes improvements, too. Still casual and lots of fun.
You'll need to bring a little patience to the table when choosing Bijou Cafe and Roast in downtown Sarasota. The city is spending $2.2 million to make the area more pedestrian-friendly by narrowing First Street, eliminating some of the parking spaces and widening the sidewalks while providing decorative lighting.
Top Sushi has opened on Main Street in Sarasota (in the spot where Famous Tavern had a short run) and promises hibachi dishes as well as sushi, maki and sashimi. And Kiyoshi returns with a small restaurant on Gateway Drive. Chef Kiyoshi Noro operated a popular place in downtown Sarasota for 14 years before taking a break for surgery and recuperation. Now he's serving dinner at his new sushi place five nights a week.
The owners of Blu Que Island Grill on Siesta Key are opening Servandos on Fourth Street, where Darwin's recently closed. Expect a Southwestern-style menu along with ceviche, small plates, barbecue and a big Sunday brunch.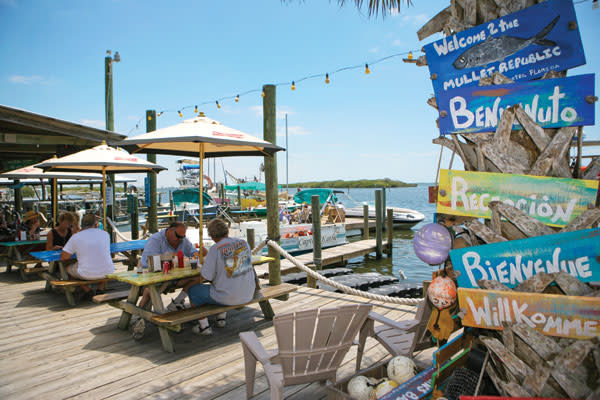 THE LATEST PLATES
Marine Dreams
Fish is bigger than ever right now. A few of the fish dishes we're excited about: seared ahi tuna salad with straw mushrooms at Phillippi Creek Oyster Bar, smoked trout with potato skins at Muse, Maine lobster roll at Sophie's, smoked fish spread with saltines at Owen's Fish Camp, sturgeon at Indigenous, grouper sandwich at Mar Vista Dockside, ahi poke Napoleon at Tommy Bahama, any ceviche at Selva, the sushi at Ahi Sushi and at JPan. We also love the octopus (a huge trend) at Fins, Pino's, El Greco Cafe, Cassariano, Apollonia Grill and Blu Kouzina. You'll also see those trendy tentacles as an off-the-menu special in many restaurants.
Veggie Love
Chefs are making creative and beautiful plates to appeal to long-neglected vegetarians. For example: the wild mushroom ravioli with spinach at MoZaic, the wood-fired eggplant torte at Louies Modern, eggplant crepes at Ophelia's on the Bay, Phil's chopped salad at Michael's On East, spicy red beans and basmati rice at Chutney's, mushroom quiche at Burns Court Cafe, avocado dream sandwich at Veg, spanakopita at Blu Kouzina, smoked Gouda fondue (with salted pretzels) at Kona Grill and the chipotle macaroni and cheese at Fleming's. And that's just the beginning. Vegetarians will be happy to dine out this season.
For more Sarasota dining news, click here. >>