Article
The 5 Best Things We Ate This Week - 9/10/15
Our panel of experts share their top five picks on the local dining scene this week.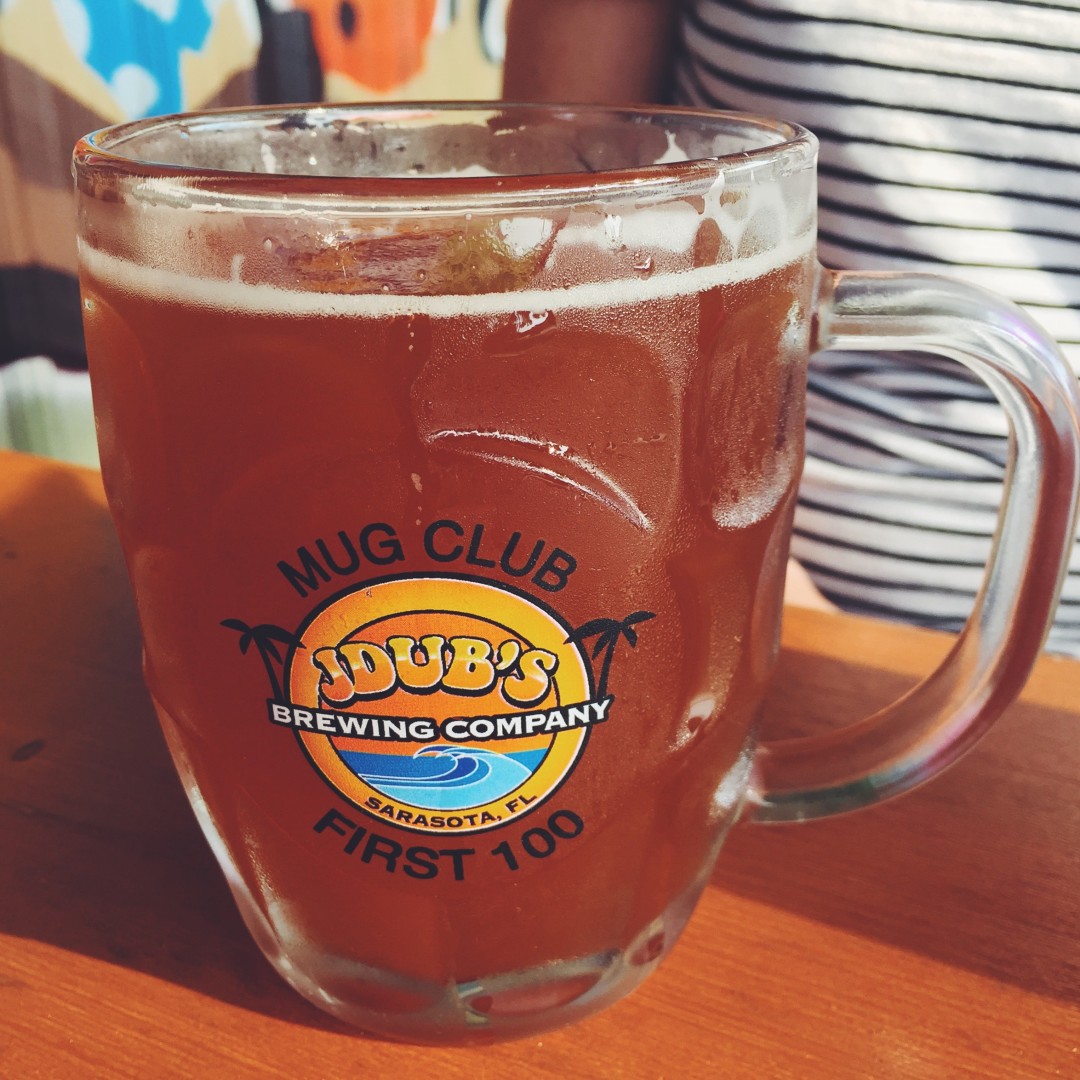 Fall is in the air—or at least in your glass if you head to JDub's Brewing Company for its annual Son of Yam fall ale ($7.25 for a 12 oz. snifter). Venice's Fins at Sharky's supplied JDub's with 200 lbs. of yams, baked in a mixture of Vermont maple syrup, cinnamon, nutmeg, ginger and clove, and then brewed with more cinnamon, brown sugar, vanilla beans and candied walnuts. One sip and you'll almost believe the leaves are starting to change color.
Brio at The Mall at University Town Center is serving a delicious braised beef pasta that's made with rosemary pappardelle and tossed with melt-in-your-mouth pieces of beef, crimini mushrooms, roasted carrots, red onions and a tomato-porcini sauce ($17.50). It's delicious anytime, but we imagine it'll be especially perfect on a crisp fall evening.
For a lovely lunch that speaks to this transitional season, we recommend the Chicken Vineyard Salad at Mattison's 41: chunks of fresh juicy chicken, bleu cheese, grapes, avocado, candied nuts and dried cranberries tossed with a light sauvignon blanc dressing and presented on a bed of garden greens ($12). It's refreshing but substantial and just the thing for the ladies-who-lunch crowd.
It was amore when we tasted the gratin di spinaci appetizer ($9.95) at the new D'Corato Ristorante on U.S. 301 in downtown Sarasota.  We usually think of sautéed spinach as a side dish, but this one—baked au gratin with mozzarella and Parmesan cheese—deserves its promotion to an appetizer.
Jam lovers, take note: Sunshine Canning's Bramble jam—made with blackberries and gin, and based on the famous State Street Eating House cocktail—is delicious. Put it on toast or English muffins for a great breakfast option, or just eat it out of the jar with a spoon—we don't judge. (And look for more from Sunshine Canning in our October issue.)