Article
Cevichef Serves Peruvian Classics in Forest Lakes Shopping Center
Plus, dining with kids and news from St. Armands' Blu Kouzina.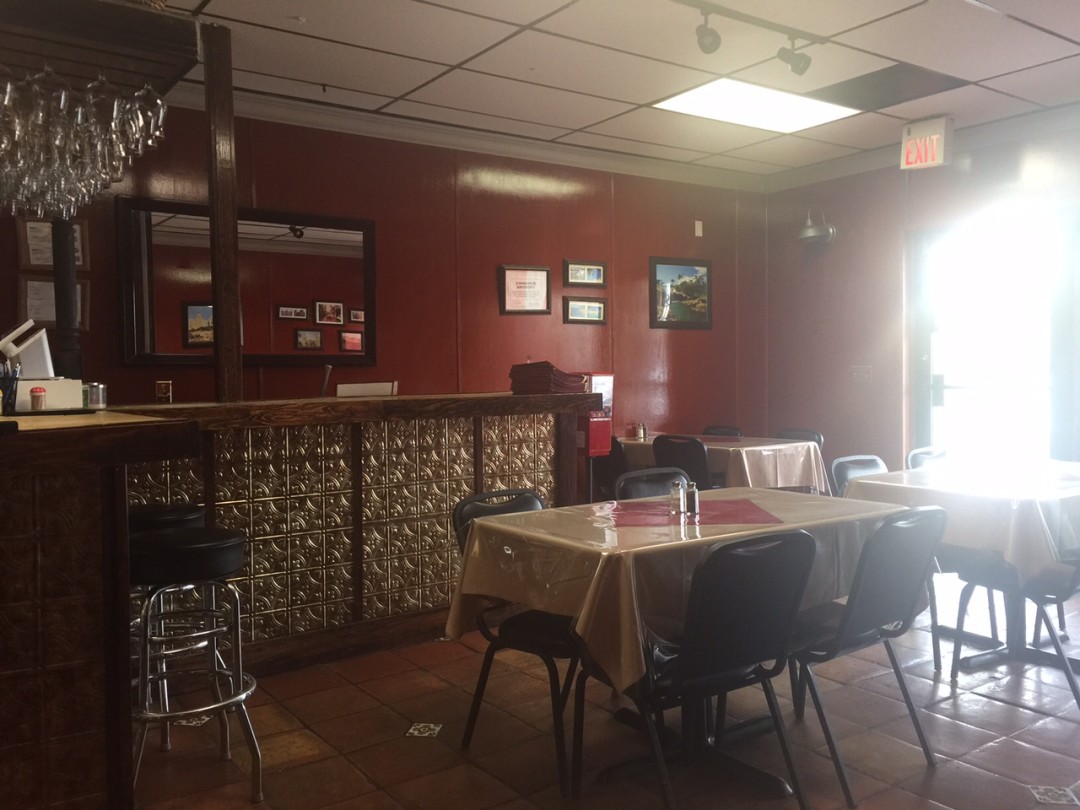 For the past couple years, loyal fans have encouraged me to go try Cevichef in a strip mall on the corner of Beneva and Webber that houses a great Latin American place, Solorzano's pizza, the new Argentinian bakery and this little Peruvian restaurant, which has an inviting sign with bold red colors.
A warning: Once you enter you might turn around and run. If the old bubble gum machine doesn't scare you off, the giant TV in the back just might. Cevichef serves beer and wine, but on the Wednesday night we went they said no wine until Friday when the order would come in. They did, however, have a darn good sangria and delicious food.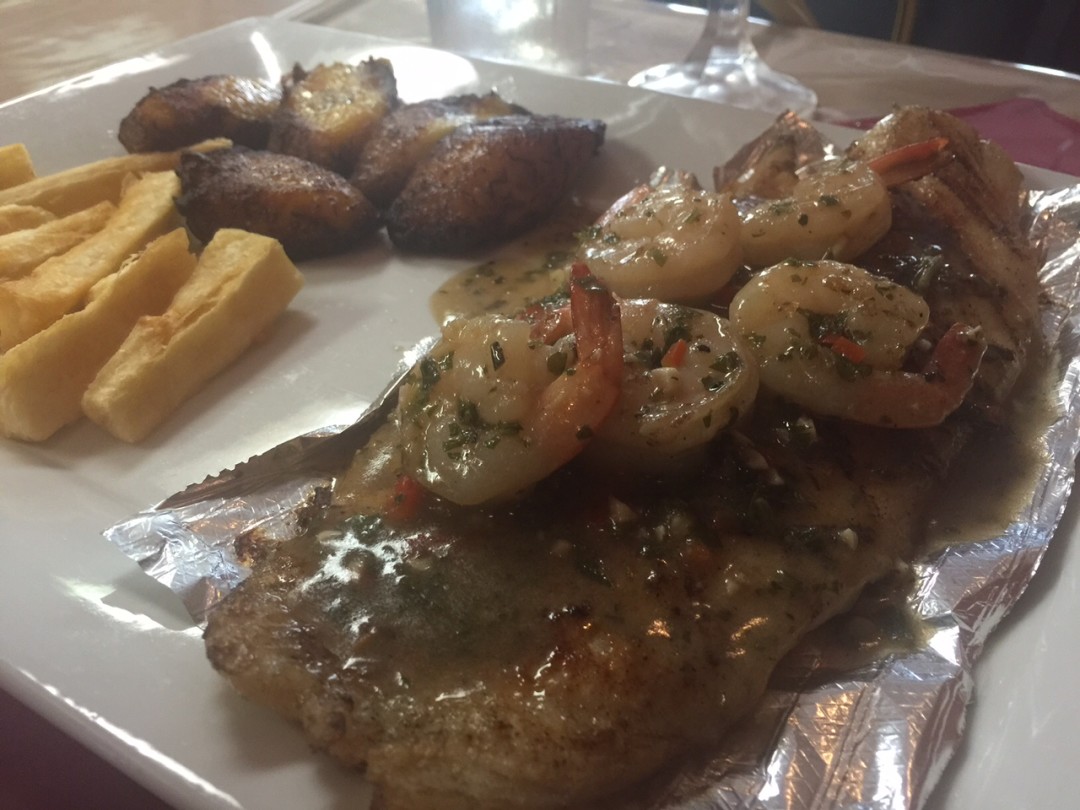 And when you open the menu, you again might have the urge to run. The restaurant won't win the spelling bee, but it will win two thumbs up for the leche de tigre, a lovely summer appetizer served like a cocktail with  an abundance of shrimp and fresh seafood with corn, plus just the right amount of heat.
Another hit was the grilled corvina, a house specialty cooked tender and brushed with a zesty chimichurri sauce. Several other dishes are nice to share, like the Peruvian version of fried rice with seafood and the plantains.   Our server was so nice and very proud of the chef's accomplishments. We will be back, the heck with décor!
***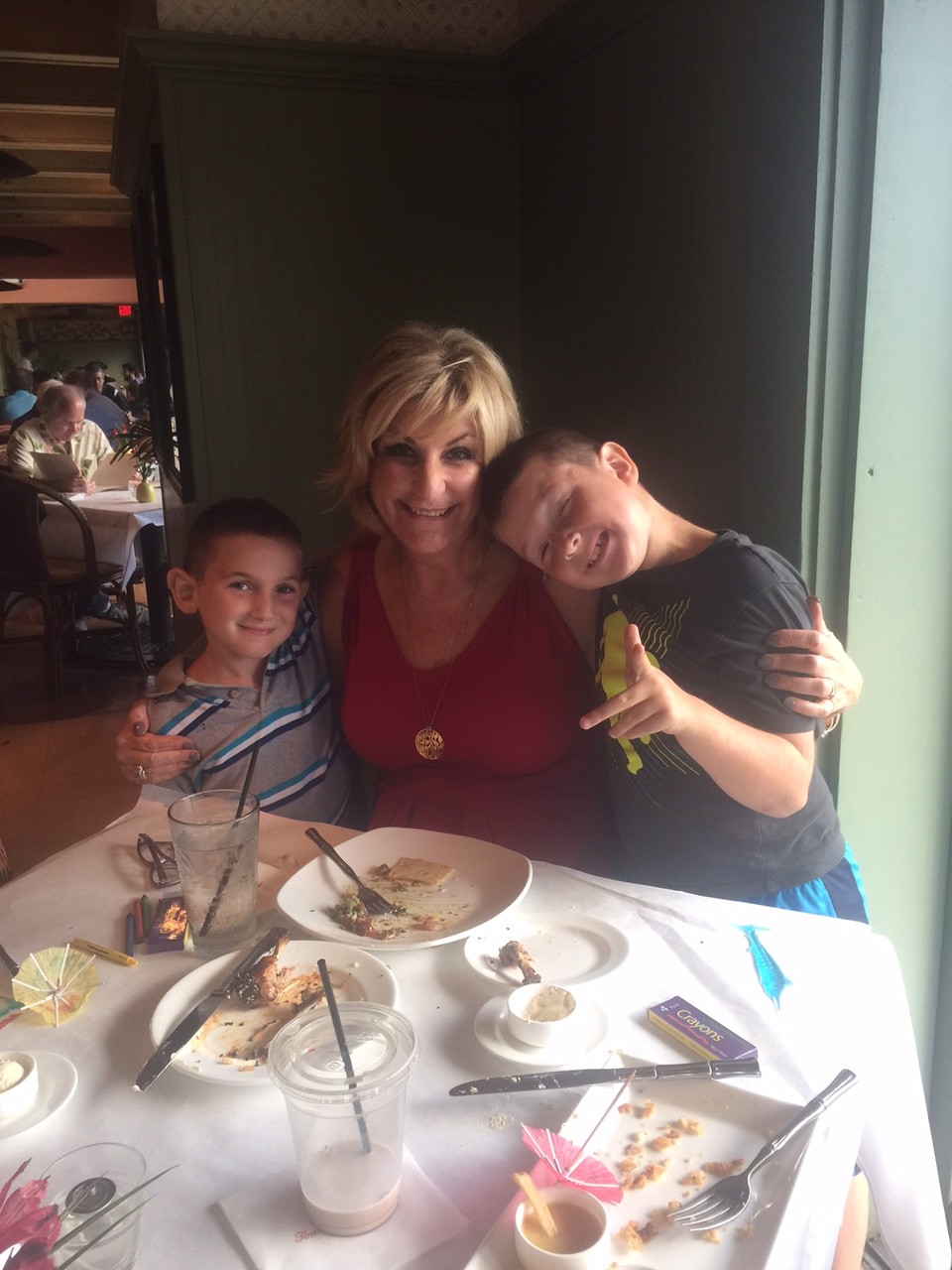 On another note, since our grandnephews moved to Sarasota last summer they have become budding restaurant critics. On our most recent dinner at Tommy Bahama they declared that the chicken fingers were as good as Stottlymeyer's and the coconut shrimp great--but it was the  warm bread with cinnamon butter that had them put Tommy's on their top 10 list. Other favorites are the burgers at J.R.'s Packinghouse; Longhorn Steakhouse gets their second place vote for burger and fries, apparently, and they highly recommend the Superman and chocolate chip cookie dough ice cream sundaes at Killwin's. And yes, Publix fried chicken rates high on their list, too.
***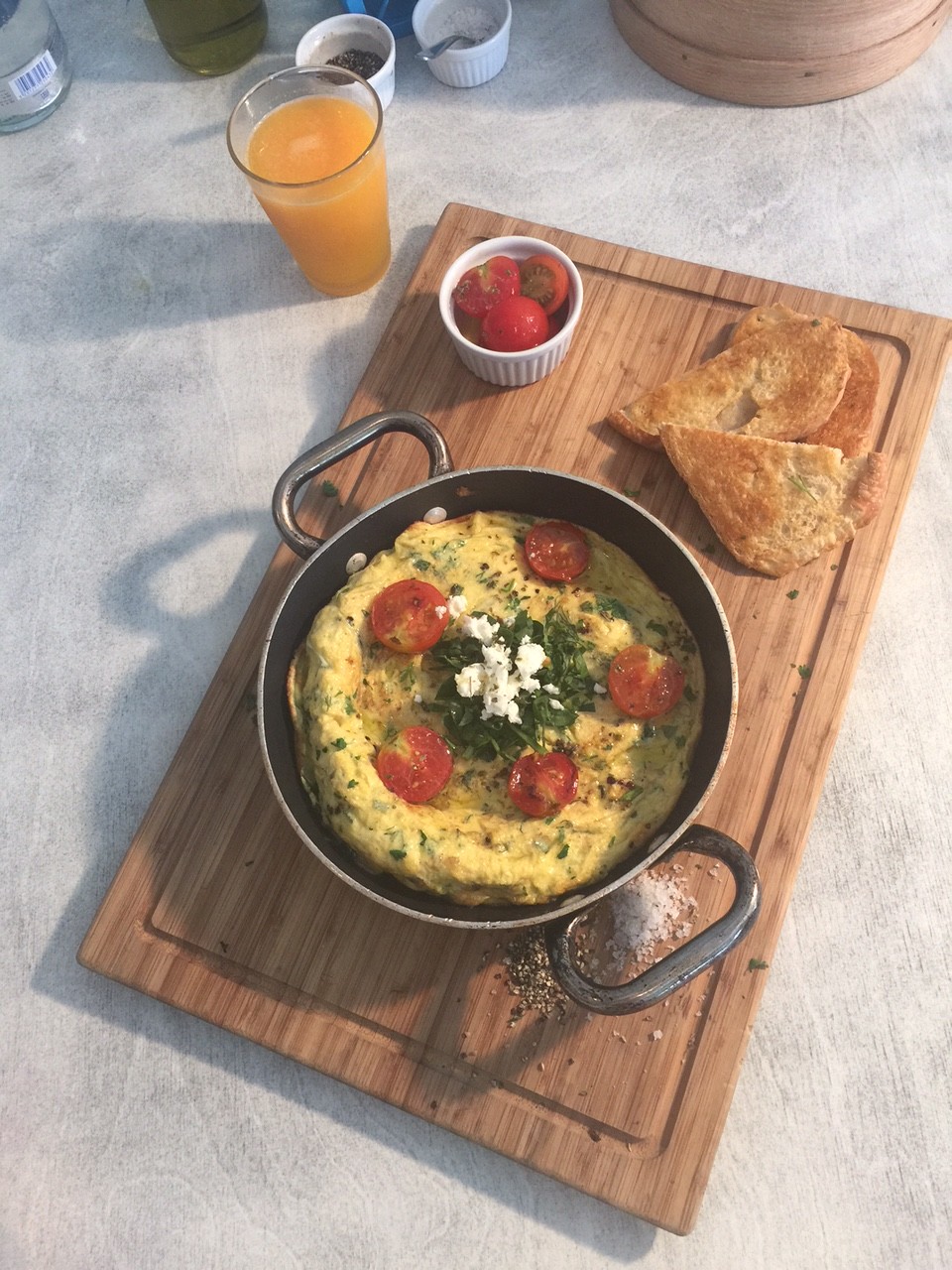 Finally, here's more good news from Blu Kouzina: The restaurant now serves breakfast along with lunch and dinner. I just tried incredible freshly baked scones with clotted cream and Mom's homemade strawberry preserves, along with a fluffy baked feta cheese and fresh herb omelet, fresh-squeezed orange juice and yogurt with Greek honey. I can't wait to take the little ones soon and get their review on the new cuisine.