Article
Jack Dusty Debuts New Summer Menu
Jack Dusty sets sail with an array of new food and drink offerings.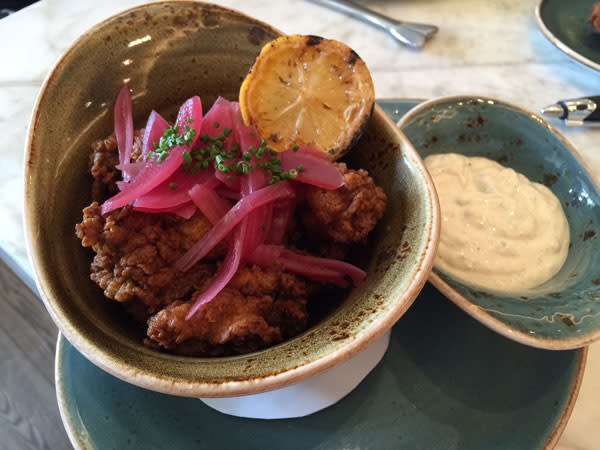 I must say, I love Jack Dusty at The Ritz-Carlton, Sarasota for its vibe and beautiful outdoor space. We often go for a drink and oysters, especially when the sun is setting. While I've preferred the lunch menu to the dinner menu in the past, their newest menu is the best yet and promises to bring me in for more than a cool drink and view.
Strawberry and tomato Gazpacho is exactly what is promises, with just the slightest hint of tarragon and a refreshing strawberry relish. The BBQ fried oysters (above) are perhaps the best dish yet, with a hit of spice in the batter that's mellowed by the Winter Park "Sunshine Blue Cheese" dip. Best yet, these crisp, plump oysters are topped with pickled onions, making the dish complete with layers of flavors.
I'm not one to order chicken unless it is in a French restaurant, but our group loved the organic chicken breast with house-made tagliatelle pasta, tomato and lump crab. The chicken was so tender and the pasta had just the right richness, with acid from the bursting grape tomatoes adding lots of flavor.
The local honey-braised pork shank was a surprise due to its tender but simple preparation (it's served on a bed of blistered jalapeno creamed corn and crushed Yukon potatoes). And it's good to know that the Ritz-Carlton is helping the bee population by keeping its own bees to produce honey and pollinate the flowers at the golf course. The honey provided a smooth flavor and is perfect for summertime eating since it's not a heavy sauce.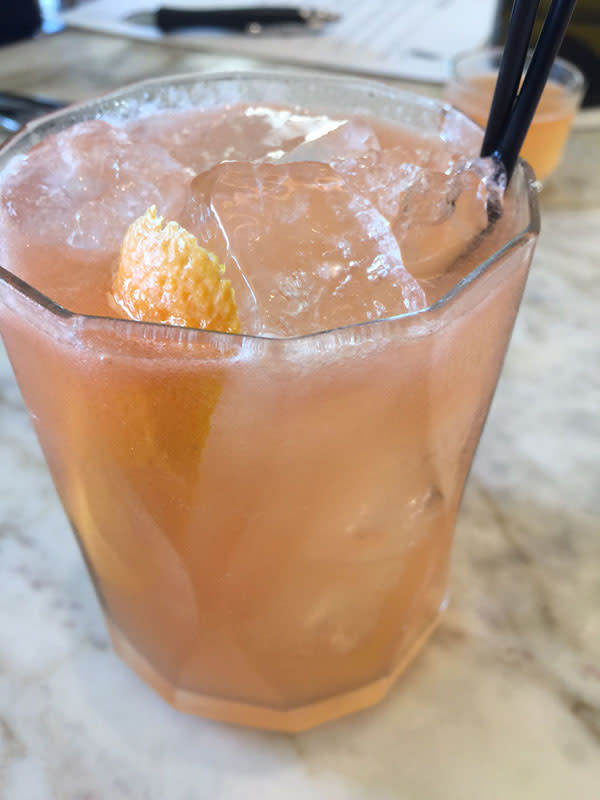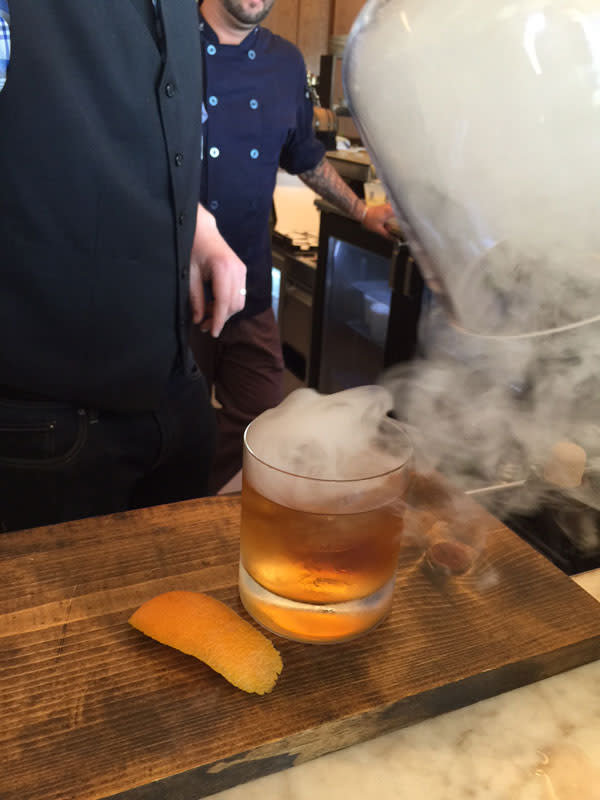 There is also a coffee-rubbed New York strip (Father's Day is coming, folks!) and several new cocktails that are a more modern approach to classics like grog and daiquiris, with names reminiscent of Hemingway and sailing ships of years past. My personal favorite of the night was created by bartender Michael Pleas. The Princeton is a blend of Maker's Mark, orange curacao, Aperol, lemon and grapefruit, with ginger beer floated on top.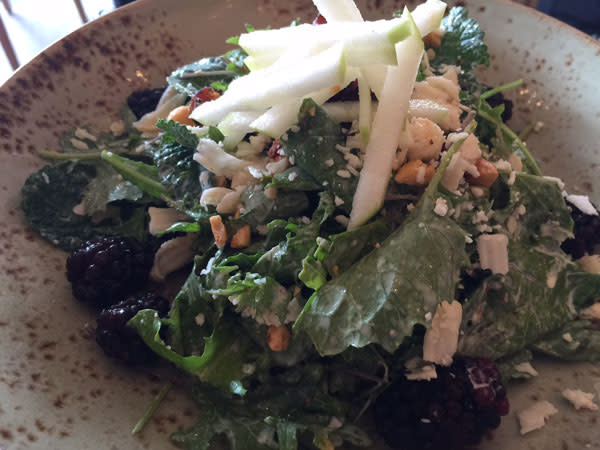 All in all, I see great changes at Jack Dusty and look forward to spending more time tucking into those BBQ oysters and strawberry tomato gazpacho.