Article
Brown Bag Provisions Opens at Artisan Cheese Company
Kelly Drost reopens her popular sandwich biz.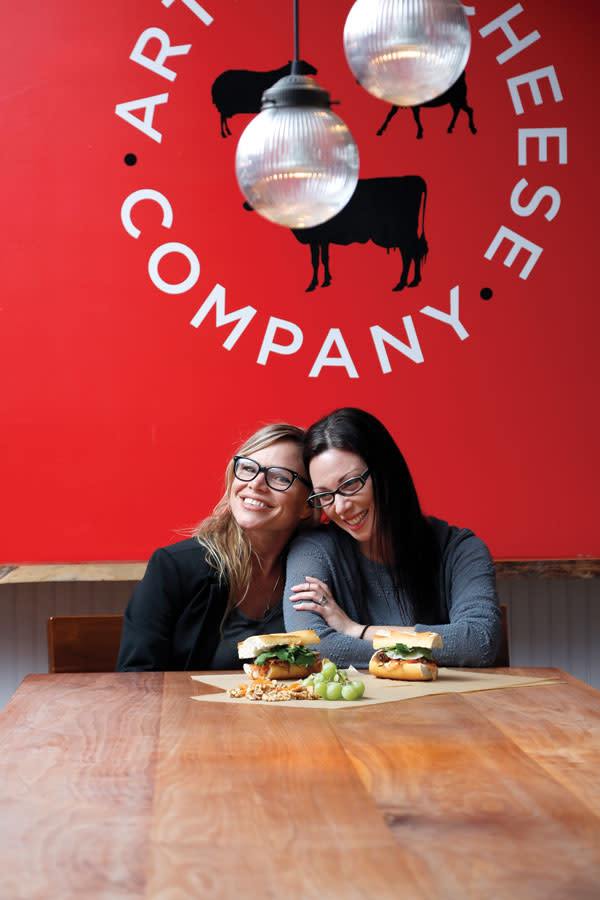 In the Beginning A while back, personal chef Kelly Drost started making creative sandwiches, often featuring produce from her cousin's farm in Nokomis, for friends who weren't able to leave their office jobs at lunch. Her Brown Bag Provisions quickly developed a cult following. "We delivered from Clark Road to 10th Street, and it was super cool," she says. "I had the freedom to do whatever I wanted."
Brown Bag Provisions 2.0 After a hiatus from the business, Drost was introduced to Louise Converse of Artisan Cheese Company, and with Drost's business partner, Jackie Singleton, the women came up with the idea of a business within a business. "It happens [a lot] in bigger cities, and it helps with the burden of overhead, which is hard for one person to shoulder," Drost says. "And we're not in competition with what we do or sell." Brown Bag Provisions opened in February.
Fun and Flavorful "I like to do things that are different, but still a little familiar," Drost says of her menu, which features a rotating selection of sandwiches and a soup and a salad every week. "For example, I made a grilled cheese with roasted cauliflower curry, cherry chutney, yogurt cheese and chives. Most people are like, 'That's weird and I'm not going to eat it,' but the people who will are the ones I'm looking for." Other creative combos have included a banh mi with "super savory" pork shoulder, lots of raw vegetables and sambal mayonnaise, and an egg salad sandwich with Kalamata olive tapenade and pickled red onion.
Factoids:
Brown Bag Provisions is located within Artisan Cheese Company, 1310 Main St., Sarasota; lunch is served from 11 a.m.-3 p.m.
For weekly menu updates and news, follow @brownbagprovisions and @artisancheesecompany on Instagram.
Drost hopes to start delivery service again soon. "I want to have a good walk-in business but also be able to do deliveries—that was such a big part of [the first] Brown Bag Provisions," she says.