Article
A Road Trip Down Tamiami Trail
From Sarasota to Miami, the Tamiami Trail offers the finest stretch of funk Florida has to offer.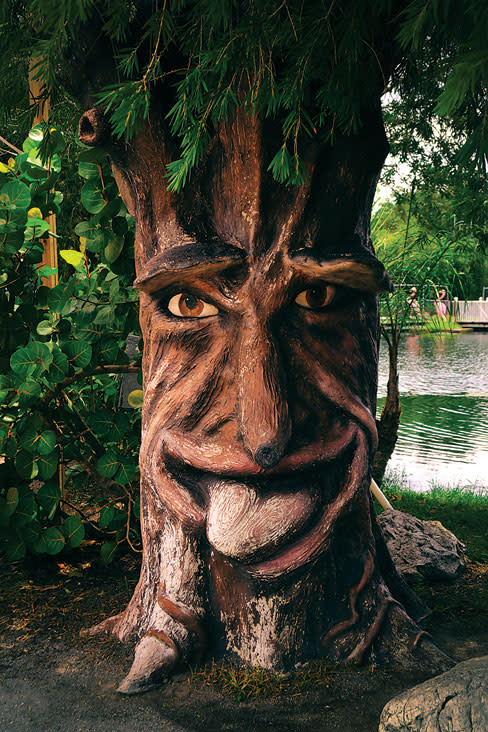 That quixotic name? TAmpa to MIAMI.
Begun in 1915, the highway eventually stretched some 270 miles between the cities, and, at the time, was heralded as one of the great engineering feats of transportation.
Today, since I-75 and its torrential traffic has passed it by, the Trail is mostly regarded as a quaint antique, one long ribbon of a museum that preserves some of the finest roadside funk that Florida has to offer. Among the alluring oddities: swamp restaurants, Polynesian bars, alligator tours, seashell pavilions, the world's smallest post office, and a research center for Bigfoot.
Almost rivaling the plethora of must-see stops are the number of the trail's designations. It's officially known as U.S. Highway 41 (but also S.R. 45, 90, and previously U.S. 94). Certain stretches have been christened Florida Scenic Highways and part of the Lawton Chiles Trail, where the late governor—running for the U.S. Senate in 1970—set out on foot for a 1,003-mile journey down the state, earning him the nickname Walkin' Lawton. It's even been memorialized in the Florida-raised Allman Brothers hit song Ramblin' Man: "I was born in the back seat of a Greyhound bus, rollin' down highway 41." Can you dig it?
But enough packing the car with trivia. It's time to hit the road. In my series of novels, the footloose anti-hero, Serge Storms, offers his definition of happiness: "Florida, no appointments and a tank of gas." Sure, he kills people in horrible ways, but the backdrop is always pretty, and one of his favorite routes is the Tamiami. Our mission: Sarasota to Miami or bust.
You've just started down the Trail, but it's already time to pull over. The Trail is like that. A little south of the Sarasota Bradenton International Airport, next to the Golden Host Resort, is a nondescript concrete block of a building with a giant spoon for a door handle. You've arrived at the locally revered Bahi Hut. For decades, the hut has resisted progress with a vengeance—and delightful results.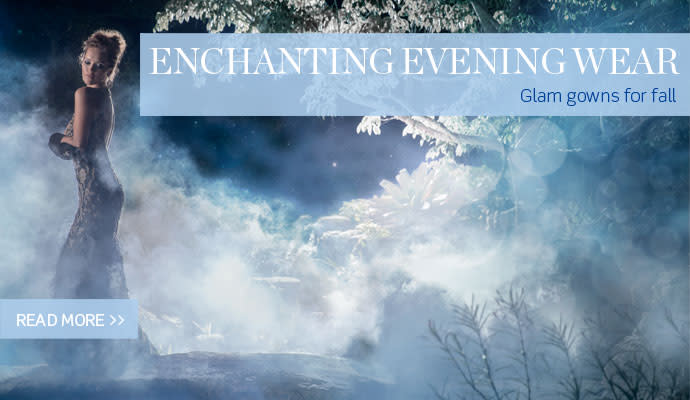 Inside, it's dark and smoky with all the requisite South Pacific decor from surfboards to carved tiki gods, creating the impression you're sharing a drink with Jack Lord from an old black-and-white episode of Hawaii Five-O. At most hours everyone around the bar is sitting behind a tall red drink, the Bahi's legendary mai tai.
You are required to order a mai tai. It's tradition. But you can only order two; the bar has set that strict limit because of the potency of its signature drink, which has earned it the affectionate nickname the Bye-Bye Hut. Ask the bartender what's in your mai tai. He won't tell you. It's tradition. Time to move on. Find someone else to drive.
After fighting your way south through the congestion of Sarasota proper, the next stop is in Osprey at Historic Spanish Point. It's touted as 30 acres and 5,000 years. The 5,000 refers to the prehistoric people who made their home on the shore of Sarasota Bay, living off seafood, before giving way to 19th-century pioneers, also into seafood. The 30 acres encompass majestic botanical expanses and densely wooded mangrove shoreline.
Along the sightseeing trails are a chronologically incongruous quilt of ancient mounds containing shells, broken pottery and human bones—and clapboard buildings containing a chapel, citrus packing house and early residences. Check out "A Window to the Past," where a modern exhibit building features a cutaway of one of the mounds behind glass.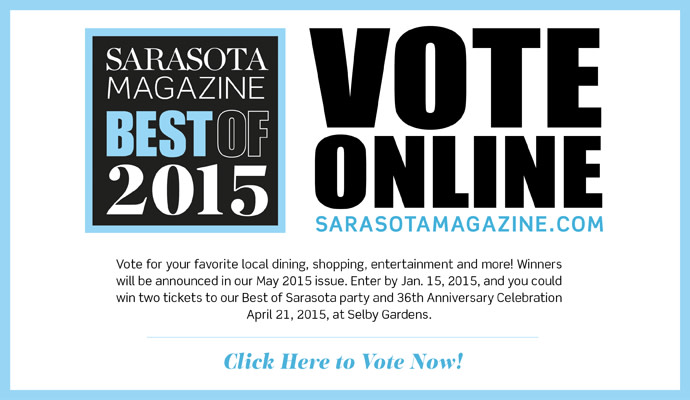 Hungry yet? Continue south to Venice and take a short side trip down to the edge of the Myakka River. After winding though canopies of Spanish moss, you'll arrive at Snook Haven, a rustic survivor and keeper of the flame from the lost world of Florida's fish camps. Since the 1920s, the location has enjoyed a checkered reputation for hermits, smugglers and Tarzan movies. Since 1948, it's been home to a wonderfully offbeat nature retreat that aggressively promotes the legend of the killer swooping turtles, who hide in the trees over the river and prey upon unsuspecting canoeists. Of course it's a myth, but it sells a lot of T-shirts. I could go in depth about the menu, but all that needs to be said is they have a shrimp po'boy to die for—you can fill in the rest of the picture.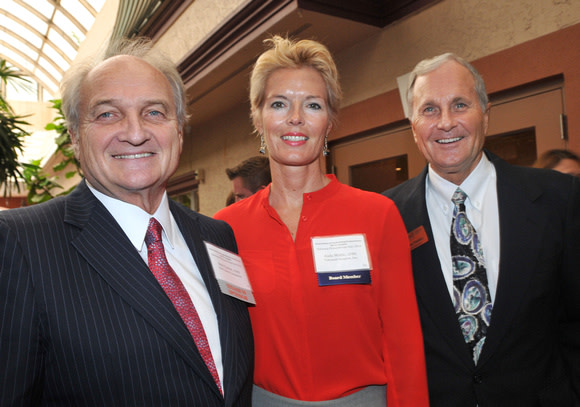 After a scenic hop over the Peace River, between Port Charlotte and Punta Gorda, and down through one of the trail's more desolate stretches, you'll eventually reach the north side of Fort Myers and an arched retro sign that for years had me scratching my head: "World Famous Shell Factory." Was it a factory building made of shells? Or was there actually an assembly line where they figured out an implausible process? What was it all about? Well, according to the good people running the place, it's "Southwest Florida's Number One Family Entertainment Destination," and apparently specializing isn't their specialty. There's a nature park, mini golf, eco lab, bumper boats, reptile touch center and "our very own mining operation." Plus an extensive gift shop (I'll take a wild stab: shells?). But it all works and it's all great. And even if it weren't, you can't help but stop at a place called the Shell Factory.
From here, it's deeper south, deeper into the swamp, into history. In 1923, construction of the Tamiami Trail ground to a halt at its most difficult stretch—across the daunting Everglades from Naples to Miami. Then a group of about two dozen can-do business people decided to prove the swamp could be conquered. So they set off into the 'Glades in a bunch of Model T Fords in what could only be the formula for a real-life Marx Brothers movie. They got stuck, lost, abandoned some cars, built makeshift bridges, ran out of provisions, were sought by rescue parties and presumed dead, before finally emerging in Miami more than three weeks later. Hurray! Let's build the rest of the road!
And they did, but it took a revolutionary new machine called a walking dredge, which pretty much does what the name implies: It built the road ahead of itself as it crossed the marsh.
As you reach the western border of the Everglades below Naples, pull into the Collier-Seminole State Park. Just inside the entrance is what looks like a giant mechanical dinosaur—yes, they saved one of the dredges, and seeing it in person is equal parts unbelievable that such a device could ever be imagined and that it worked.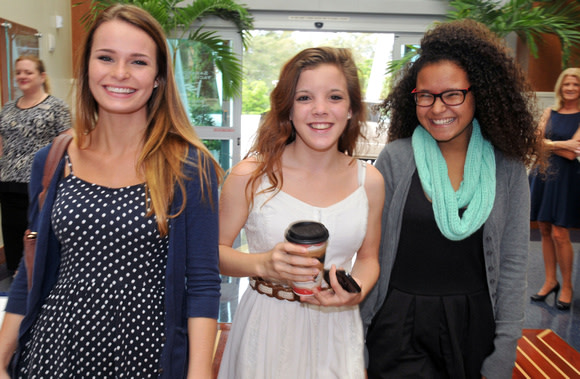 Venture on into swamp, past caution signs for alligators and panthers (but they don't warn you about the wild boar—they're cute, but don't get out of your car to take pictures). Coming up next is the only traffic light on the 'Glades stretch of the trail. Take a right for another brief side trip to Everglades City and Chockoloskee, whose description alone could fill volumes. But a few high points: the Smallwood Store Museum, where people in boats would come to trade furs; the Rod and Gun Club, a dark-paneled hunting lodge where several presidents from Teddy Roosevelt to Richard Nixon did not trade furs and the food and drink are still excellent; and the Everglades City Museum, where you can find an old vinyl record from 1926 of a ballad called The Tamiami Trail.
Continuing toward Miami on the Trail, you can't help but notice an old wooden building painted a murderous shade of red. Welcome to Joanie's Blue Crab Café in Ochopee, an authentic slice of the old pioneer life in the swamp. Try the fried gator nuggets while listening to vernacular folk music by artists such as Raiford Starke, named for Florida's two death-row prisons. Joannie herself might even break out her family photo album for you.
This next item is simply one of those corny things that you have to do, tourist and native alike: Pull over for some quick photos at the "World's Smallest Post Office." And it's not a lie. The shack under the flapping American flag is barely bigger than a phone booth. Step under the propped-up wooden awning to mail something, anything, just to get the famous postmark "Ochopee, FL."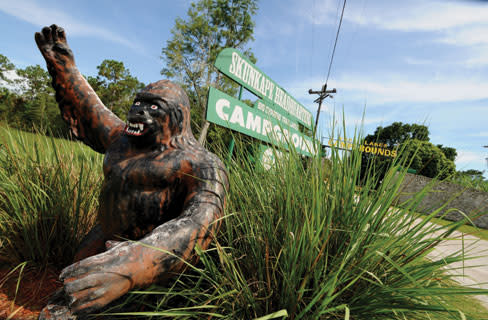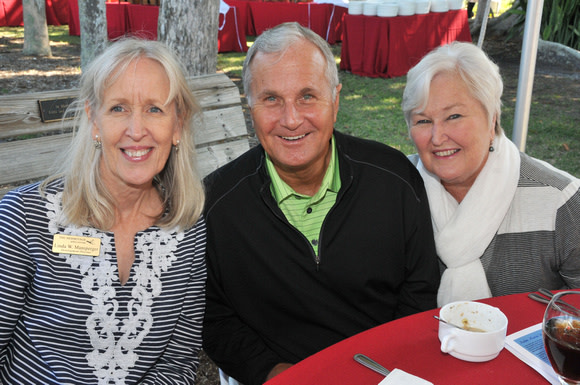 You're going to pull over again in just another few miles. If it were a credit card commercial, they'd say, "Admission price, five dollars. Visiting the Skunk Ape Research Headquarters, priceless."
The place (Trail Lakes Campground, Ochopee) is beyond weird. A statue of a fierce gorilla guards the modest building of corrugated metal sheets (also some children's toys strewn by unseen children). Inside, the research apparently consists of selling lots of skunk ape hats and hot sauce. Venturing out the back of the gift shop reveals a surprising number of lizards and parrots and hairy spiders. But the biggest draw is the collection of huge snakes starting at 10 feet long. If you're adventurous enough and ask real nicely, they'll even let you pose for photos with one of the giant constrictors hanging around your neck until you realize you don't want that. Hands down the best entertainment value in the entire state.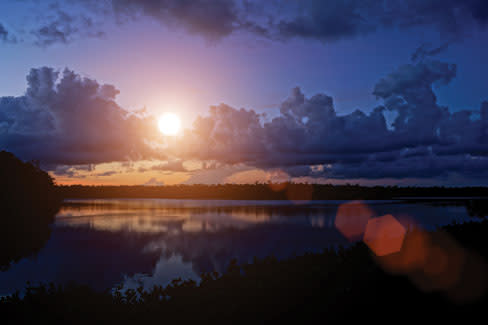 Ten miles east at the other end of the culture scale is the Big Cypress Gallery, exhibiting the magnificent panoramic photography of Clyde Butcher, often called the Ansel Adams of the Everglades. A larger-than-life, long-bearded, Burl Ives presence of a man, Butcher does much of his work hip-deep in swamp water with a tripod and cameras producing ultra-large-format negatives. About 15 years ago at the Sarasota Reading Festival, someone asked how close he had ever gotten to an alligator. "I don't know," Butcher succinctly replied. His photos speak for themselves.
From here on, it's mainly a lot of small roadside docks for airboat rides run by members of the Miccosukee tribe. It's totally tourist trap stuff, but do yourself a favor and willingly jump into one of the traps. For miles now you've been on a long causeway, with vistas of tall reeds that combine to create the illusion there's a lot more land out here. But just climb aboard an airboat and you realize you've been completely surrounded by an immense, shallow body of water that Marjory Stoneman Douglas called "The River of Grass."
You'll also see such a mind-numbing volume of alligators that you'll understand Florida is their state; we're just visiting.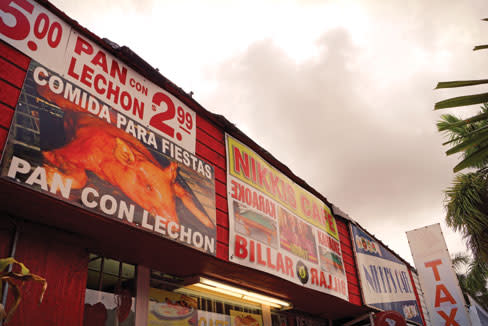 Finally, you'll reach the end of the Everglades at Dade Corners (a furiously busy hive of an all-purpose travel pit stop) and the initial wisps of Miami. Soon, the Tamiami enters its final designation, Eighth Street, or Calle Ocho, as it's more commonly called in Little Havana.
Three items on the checklist here. One, stop at a sidewalk lunch window for an authentic Cuban sandwich. No lettuce or mayo or, heaven forbid, bacon—just the bare bones tradition of ham, pork, Swiss cheese, pickles and mustard on Cuban bread (you'll know you're a true Floridian when you can recite that recipe like the McDonald Big Mac jingle, "two all-beef-patties, special sauce ..."). Two, buy something from the Versailles Bakery. Oddly, the name is French, but it's the epicenter of political opinion among the Cuban-American exile community, and where reporters always flock for man-on-the-street quotes whenever anything Castro-related makes the news. Three, wander around Maximo Gomez Park, one block south of Eighth Street, where the old Cuban Guard in straw hats play dominos, chug espresso and talk even more politics.
Congratulations, you've officially completed the Tamiami Trail. And in less than three weeks and without a rescue party. Hurray!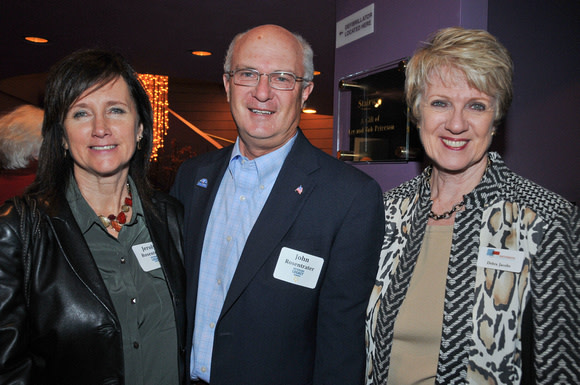 Stops on the Trail
Bahi Hut Lounge
4675 N. Tamiami Trail, Sarasota
(941) 355-5141
Historic Spanish Point
337 N. Tamiami Trail, Osprey
(941) 966-5214
Snook Haven
5000 E. Venice Ave., Venice
(941) 485-7221
The Shell Factory and Nature Park
2787 N. Tamiami Trail, Fort Myers
(239) 995-2141
Collier-Seminole State Park
20200 E. Tamiami Trail, Naples
(239) 394-3397
floridastateparks.org/collierseminole
Smallwood Store Museum
360 Mamie St., Chokoloskee
(239) 695-2989
Everglades Rod and Gun Club
200 Riverside Drive, Everglades
(239) 695-2101
Museum of the Everglades
105 W. Broadway, Everglades City
(239) 695-0008
Joanie's Blue Crab Café
39395 Tamiami Trail E., Ochopee
(239) 695-2682
World's Smallest Post Office
U.S. 41, Ochopee
(239) 695-2099
Skunk Ape Research Headquarters
40904 Tamiami Trail E., Ochopee
(239) 695-2275
Big Cypress Gallery
52388 Tamiami Trail, Ochopee
(239) 695-2428
Versailles Bakery
3501 S.W. Eighth St., Miami
(305) 441-2500
Maximo Gomez Park
801 S.W. 15th Ave., Miami
(305) 859-2717
More Photos from the Road
[new_royalslider id="19"]
Photographer Brian Braun passed away Sept. 20, 2014. He thanked creative director Gigi Ortwein for this assignment, saying, "That trip was a blast! I think I could spend two weeks in Everglades City alone taking photographs all day every day." No, Brian—thank you. You are missed.
Tim Dorsey has written 17 best-selling novels about Florida. His latest, Shark Skin Suite, goes on sale January 27.
This article appears in the January 2015 issue of Sarasota Magazine. Click here to subscribe. >>