Article
A New Menu at Phillippi Creek Oyster Bar; Plus a Healthy New Sarasota Dining Option
Phillippi Creek Oyster Bar launches new fall menu; plus Get Fit Fuel and updates on Chef Judi's paleo diet.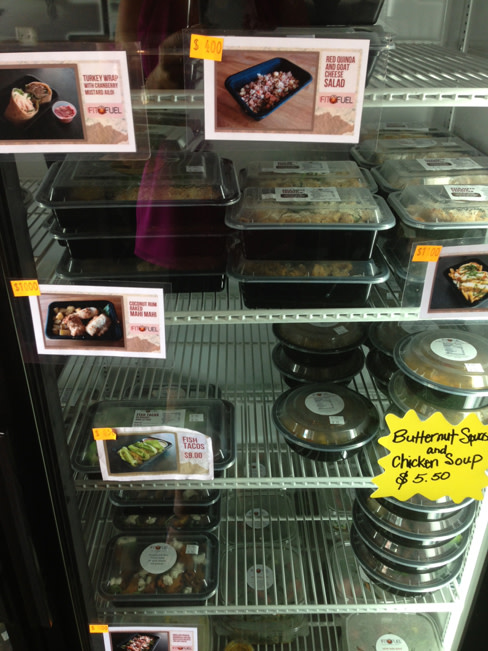 [caption id="attachment_26590" align="alignnone" width="488"]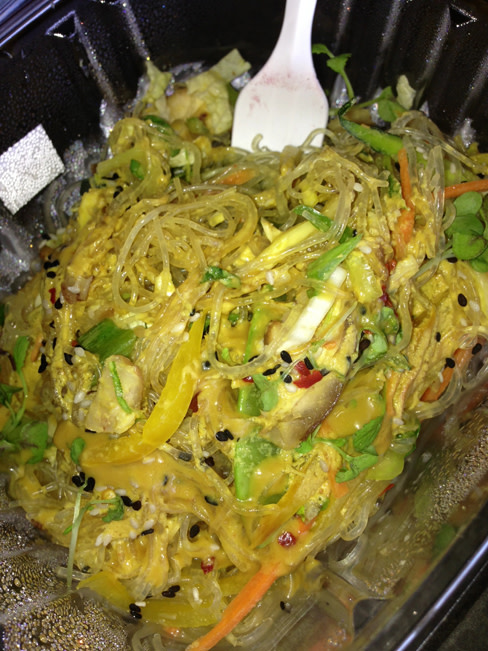 Healthy pad Thai at Get Fit Fuel.[/caption]
I continue the paleo eating plan--and now I have another reason to dive right in. My buddy and fellow foodie Tracy Freeman has been raving about Get Fit Fuel on Siesta Drive. At first I thought Get Fit Fuel was a workout place, then maybe a protein powder store--but finally, under Tracy's suggestion, I went in for a tasting and wow. If you are busy, trying to eat healthier and love juicing but hate the clean up after, check out Get Fit Fuel, which provides you with a new, healthy way of eating. There's a cool selection of freshly made juices, like beet, ginger, carrot and spinach, and an abundance of breakfast, lunch and dinners available to go or to sit and eat at the counter. The average entrée is about $9; orders over $25 can be delivered to your home with a $3 delivery fee (IMO, it's well worth saving the gas in your car). And of course Get Fit Fuel can custom cook for almost any diet and eating plan. I'm feeling fueled already…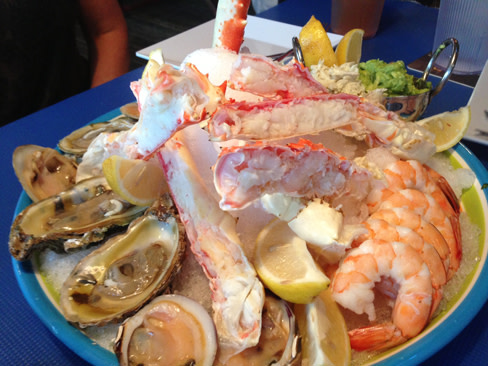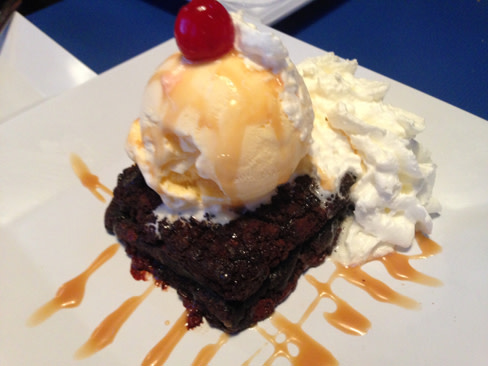 Well, I did expect a cheat meal--meaning not paleo--this weekend, and I couldn't help tucking into the new menu items at Phillippi Creek Oyster Bar. Seriously, foodies, you must go try the new organic chicken soup--any Jewish Grandma would be proud--and the sweet, crispy fried-oyster appetizer won the hearts of all, including fellow oyster lover Bambi Famous Kane. I was feeling pretty proud of myself for choosing to nosh on the flavorful ceviche cones, but when the new banana sundae (think bananas Foster with homemade banana ice cream) and that ooey-gooey brownie sundae came out, I just caved! Although, considering paleo is called a "caveman diet," maybe I wasn't so bad after all…
Catch up on Chef Judi's adventures in paleo dieting here.