Article
Hot Dish: The Table Creekside's Shrimp Surinam
This month's hot dish: The Table Creekside's shrimp Surinam.
By Judi Gallagher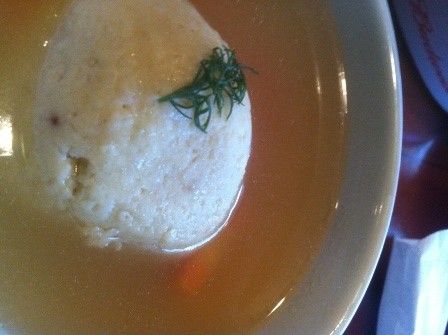 Just saying "saffron cream sauce" sounds sensual. Now imagine that sauce puddled beneath a log of four-cheese baked macaroni (Gruyere, fontina, manchego and aged cheddar, with a splash of premium stout and heavy cream) and dressed with sautéed sweet jumbo shrimp. Those are the sensational elements that make up The Table Creekside's shrimp Surinam, created by chef Pedro Flores. Book a table outside, start with a bacon-infused dirty martini and order this dish. You'll see why Flores gets my vote for Sarasota chef of the year.
The Table Creekside | 5365 S. Tamiami Trail, Sarasota | (941) 921-9465.
Click here to read Chef Judi Gallagher's Foodie's Notebook blog.