Article
Sarasota's Best: Meatloaf
It's the month to snuggle up with comfort food - and that means meatloaf.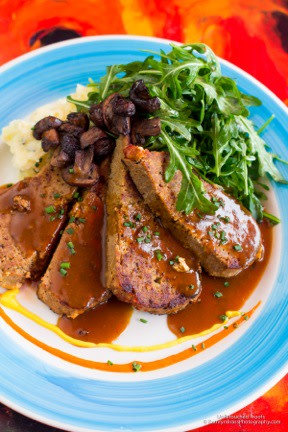 It's the month to snuggle up with comfort food—and that means meatloaf. Our 5,600-plus Facebook fans made their nominations, then serious carnivores Ross Capel-Davies, Riverview High's International Baccalaureate head Paul Gallagher and editor Hannah Wallace tasted their way to the winners.
BEST OVERALL
Eat Here Sarasota's veal meatloaf was just what you want in this classic dish: Well-seasoned, tender and comforting, it's served with a mound of mashed potatoes, pan gravy and a tangle of arugula salad. Sorry, Mom—it's better than the meatloaf you used to make.
MOST SOPHISTICATED
The Table Creekside takes this humble dish to new heights. Made from lamb and seasoned with rosemary and thyme, this meatloaf is served atop asparagus risotto and topped with heirloom tomato spread, creamy goat cheese and crispy Peruvian purple potatoes.
MOST TRADITIONAL
That would be Yoder's, whose wildly popular thick-sliced meatloaf is served with made-from-real-stock beef gravy and your choice of two of the restaurant's 23 famous side dishes. And, yes, you do have room for a piece of peanut butter pie.
MOST INDULGENT
If you're looking for a diet-buster, look no further than Libby's two versions of the dish. Kobe meatloaf sliders are served on a buttery bun and topped with a wedge of—wait for it—fried Velveeta. And the Kobe/veal/pork meatloaf  is crowned with bacon bordelaise sauce, a fried egg and served with a Guinness-battered onion ring. Yes!