Article
Restaurant Review: Jack Dusty at The-Ritz-Carlton, Sarasota
Food critic John Bancroft reveals the new kid on the Sarasota restaurants scene, Jack Dusty at The Ritz-Carlton, Sarasota; plus tidbits from Chef Judi Gallagher.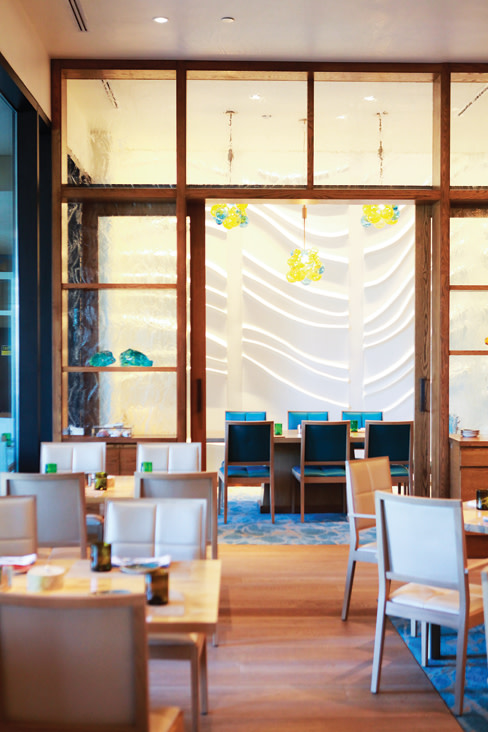 Here's the very first thing you need to know about The Ritz-Carlton, Sarasota's new restaurant, Jack Dusty: It would be a shame, if not a crime, to pass up the local caviar starter ($21). Imagine a chilled black oblong platter on which are seated two perfect little canapés, each one featuring a black swoosh of excellent, fine-grain sturgeon caviar (farmed by Sarasota's own Mote Marine) on a snowy pillow of crème frâiche atop a little buckwheat blini that might also be called a Johnnycake. Two bites of pure indulgence guaranteed to put caviar lovers in a fine mood.
The Ritz turned a sharp conceptual corner when it replaced the very traditional and formal Vernona dining room with the breezy, emphatically casual Jack Dusty. The space and menu have been reimagined down to the last detail, from wine served in heavy stemless glasses to tables topped with paper rather than linens. The decor is bright and upbeat, the ceiling netted in whimsical gold-toned feathery trifles resembling boat propellers. A new postmodern bar, all glass and stone, has replaced the dark woods and brass of the former bar and is now right at the center of the room instead of off to the side. This is where bartenders craft specialty, nautically themed cocktails, some better thought out than others.
There is lounge seating as well as tables and a banquette indoors, and inviting al fresco seating on the terrace, where water views have been improved with relocation of a fountain. Where Vernona's atmosphere was hushed and tranquil, Jack Dusty's is energetic. The ambiance clearly appeals to a younger clientele, which obviously is what the hotel was shooting for.
Back to food and drink as served at dinner. (Jack Dusty, being a hotel dining room, serves breakfast and lunch, too.) Bread, a slightly sweet brown bread, comes on a cutting board in the tin can it was baked in. Your waiter disgorges it, cuts and halves a first slice to give you the idea of how it is to be approached. Bottom line: quite tasty.
Then there's the crafted cocktails list to be considered. Colette, adventurous soul, opted for a concoction called Laying Down the Keel ($12), which consists of LeblonCachaca (a sturdy upmarket liquor from Brazil), Aperol (an Italian aperitif), Cocchi Americano vermouth (think Lillet) and Angostura orange bitters with Campari-soaked cocktail onions on the side. Colette liked it very much. I took a sip and opted for a glass of light and lively Pazo Torrado Albariño ($9), a bottle of which ($34) we chose to accompany dinner.
With the dreamy caviar we shared a platter of excellent fried green tomatoes topped with lump crab meat and a garnish of fresh tomato salsa ($18). This tasty downhome Southern dish proved to be excellent counterpoint to the caviar.
For her main course Colette chose cioppino ($26). She adored the shrimp, scallops, mussels and grouper in a tomato broth scented with orange peel and even ate a couple of the clams, not usually high on her list of yummy shellfish. Garlicky crostini sopped up excess sauce nicely.
Since Jack Dusty is first and foremost a raw bar (sashimi, oysters and ceviche all tempted us) and fish house, I chose one of the day's three fresh catches, a very well-executed pecan-crusted golden tile served on a lake of creamy orange-ginger sauce ($26). Sautéed veggies and roughly mashed plantains (they are better simply sliced and fried) came along for the ride. I think next time I may go with a staple of the standing menu and try the whole hog snapper, a wonderful local fish harvested not by hook and line nor net but by speargun, which seems to me more sporting.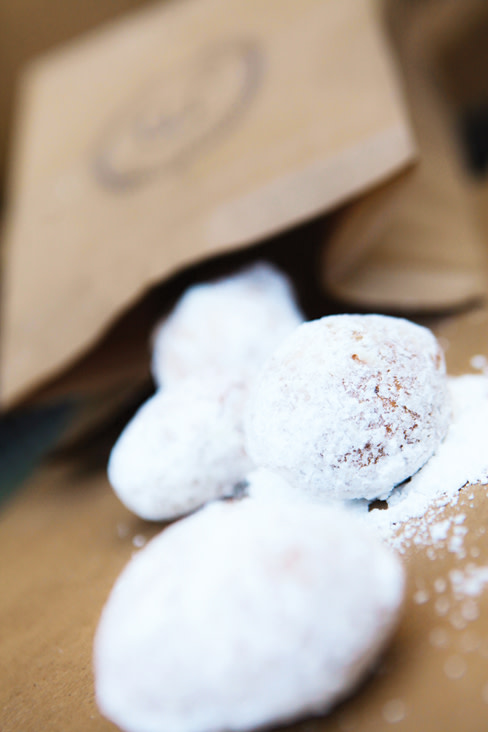 Dessert was offered and, as usual, we yielded to temptation. Good idea. I had the little pillows of fried dough dusted with powdered sugar I think of as beignets but that here are called doughnut holes. Whatever you call them, they are among my favorite guilty pleasures. Colette, being more sensible, chose the day's shortcake in a jar, which featured lush ripe blackberries. Both the shortcake and the berries were just right. Both desserts are $8.
The Verdict: The Ritz-Carlton, Sarasota's new Jack Dusty raw bar and seafood restaurant offers a lively, vibrant setting and excellent fare. Don't miss the fine sturgeon caviar farmed by Mote Marine and exquisitely presented.
Click here to see our Sarasota restaurant guide.
Tidbits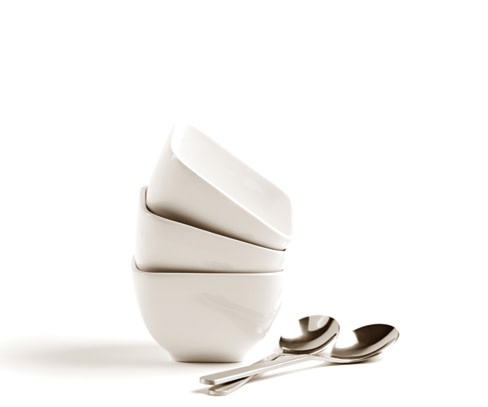 Foodie news from Chef Judi Gallagher.
Pino Returns For lovers of all things Italian and delicious, our favorite Italian chef, Pino Luongo, is now cooking up his specialties at Bella Roma and Flavio's Brick Oven on Siesta Key's Ocean Boulevard (349-0995). I first met Pino at the original Gastronomia and then at his famed restaurant on Lower Main, simply called Pino's. It was a mainstay for us every Friday night—we especially loved the linguine and white clam sauce. Life just got a whole lot better now that Pino is back and as good as ever.
Pig Out It doesn't matter whether the Dow is up or down, the culinary appeal of porchetta is enough to send pork belly investors sky-high with joy. Pronounced "por-ketta," porchetta is an Italian specialty of slow-roasted suckling pig. The pig is deboned, stuffed with a mixture of garlic, herbs and seasonings, then roasted whole in a wood-burning oven. The outer skin becomes crackling as it roasts. Until now, this rich delicacy was available only in places like San Francisco and Chicago; now, the Butcher's Block on 17th Street offers homemade porchetta—as authentic as an Italian village feast. 3242 17th St., 955-2822.
Chill Factor Sarasota County has seen an explosion of yogurt stores this past year, but perhaps the most creative is a combination of ice cream, yogurt and science. Welcome the future right now with SubZero at 4065 Clark Road (922-3690). SubZero uses liquid nitrogen to instantly freeze custom ice cream at—wait for it—minus 321 degrees. Just as the smoke rises you go from liquid base to ice cream, custard or yogurt. I ventured only as far as custard, with vanilla my added flavor base and toffee crumbles as my "mix-in," but those of you with a hankering for a burnt almond fudge, root beer or bubble gum yogurt will find all that and more. I expected Michael J. Fox to come out of a Back to the Future DeLorean at any moment .—Judi Gallagher
For more news, click here to read Judi's Foodie's Notebook blog.