Article
The 5 Best Things We Ate This Week - 10/15/15
Our panel of experts share their top five picks on the local dining scene this week.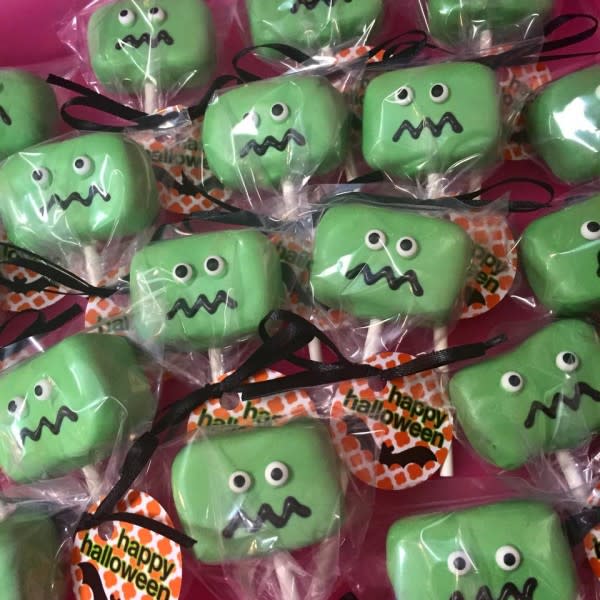 Halloween is just around the corner, and there are no cuter themed treats than the ones being baked at Flour Parlor/Lollicakes by Flour Parlor. These chocolate monsters ($3.50) are particularly adorable, and so are the vanilla mummies. There'll be red velvet eyeballs and cute candy corns joining the brood soon, too.
The sashimi lunch special at Utamaro includes miso soup, salad and a bowl of rice. It's tasty and satisfying but light enough so you don't feel weighted weighed down and sleepy for the rest of the afternoon. And it's convenient for downtown workers, with great service.
We love Social Eatery & Bar for its buzzy scene, but the restaurant serves up great food and drink, too. Recently, we ordered its "No. 3" pizza ($14) with wild mushrooms, pecorino cheese, garlic and truffle oil, and it was a delicious decision.
The Oasis Cafe on Siesta Drive drive creates magic with its homemade cinnamon rolls and carrot cake. And good news: The café offers a great selection of gluten-free items that both gluten lovers and those who are gluten intolerant will love—including our perfect-for-autumn choice, the pumpkin chocolate chip muffin ($2.50).
At the Downtown Sarasota Farmers Market on Saturday mornings, stop by the Morgan's Canteen & Cookery food truck for a breakfast sandwich. We recommend the Miss Jude: two eggs and melted cheddar cheese in a warm pita wrap ($4). For about a dollar more, upgrade the flavor with chunky tomatoes, mushrooms and sautéed onions. And be sure to add the peppered homefries to your order ($1).
For more Sarasota dining and restaurant news, click here. >>