Article
Spirits of Sarasota: Social's Pear Mojito
This week's top drink on the bar scene.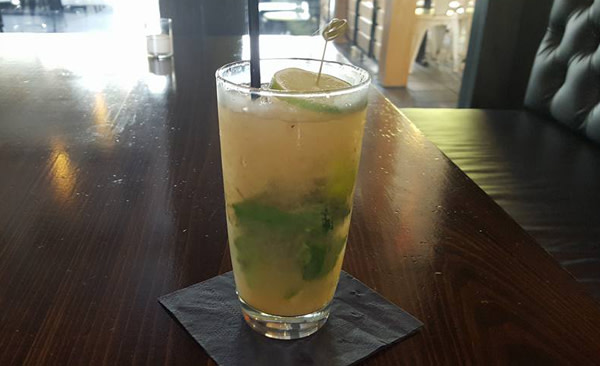 This week: The pear mojito at Social Eatery and Bar
The drink: A refreshing beverage with an interesting twist, Social takes the traditional Cuban ingredients (rum, mint, lime, sugar) and adds pear puree and vanilla bean. The result is an underlying layer of creaminess that offsets the mojito's minty tang, while keeping everything light and refreshing.
The bar: A modern, sunlit space that meanders through various conversation areas—larger social spaces and a variety of interesting, comfortable areas for more intimate exchanges without feeling claustrophobic. There's also a walled-in back "yard" and additional outdoor bar that maintains the cool urban energy under the stars.
Food: Lots of small plates for snacking and sharing; original dishes influenced by modern Italian fare (meatballs, pizzas, pastas) and tons of fresh produce.
Other notable potables: A long menu of original cocktails, highlighted by the award-winning bramble other new takes on old classics (garlic-and-basil-infused dirty martini with goat cheese olives, or the mind-blowing, crystal-clear "white Manhattan") complemented by a selection of craft beers.