Article
The Five Best Things We Ate This Week
Our panel of experts share their top five picks on the local dining scene this week.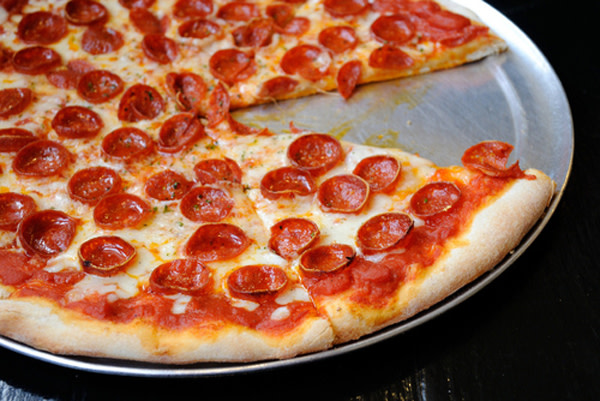 Nothing goes with a pitcher of beer like pizza, which is why we're directing your attention to The Loaded Barrel Tavern on Bradenton's Old Main Street. The pizza sauce is mildly sweet, with a great tangy flavor, and pairs perfectly with the thin crust, which has an almost sourdough-like flavor to it ($14.50 for a large 16-inch one-topping; $2 for add-ons). Grab a group of friends, order some pies with whatever topping suits your fancy, and enjoy with a beer—it doesn't get better than that.
Captain Brian's fried grouper basket ($12.95) is seafood to stuff your face with. The sweet, meaty fish stands up well to a substantial, crispy coating of batter. Plus, the sizeable steak fries (basically potatoes quartered lengthwise) will satisfy your carb craving—no need to dip them in ketchup; we alternate between cocktail and tartar sauces. Top everything off with Brian's crispy slaw, and pretty soon you're staring at an empty takeout box and planning your next visit.
A lovely appetizer or small plate to enjoy the next time you're at Flynn's Bistro and Wine Bar in Venice is one composed of creamy goat cheese encased in crushed toasted pistachios and served with crostini, sliced apples and big blackberries ($12).  Generous enough for sharing, but with a glass of  Prosecco or any other wine wine—sparkling or not—it could be lunch, and a dreamy one at that.
Seasons 52 at The Mall at University Town Center is serving a rich, fragrant butternut squash soup as part of its new autumn menu ($5 for a cup; $6 for a bowl). Served with shiitake mushrooms and chives, it makes you feel like fall is in the air—even if it's 90 degrees outside.
We loved the chicken wonton special at Baker & Wife—chicken served with watercress, Thai basil, cucumber, avocado, watermelon radishes, mint and a fermented black bean vinaigrette in a huge wonton that acts as a bowl. It checked all our boxes: delicious, beautiful and healthy.