Listening to Black Voices
Longtime Educator Dr. Caryl J. Sheffield on the Power of Culturally Sensitive Teaching
Sheffield, a retired professor, also shares the story of her paternal grandfather, Caesar Sheffield, who was lynched in the early 1900s, and how his death resonated in her family.
This article is part of the series Listening to Diverse Voices, proudly presented by Gulf Coast Community Foundation.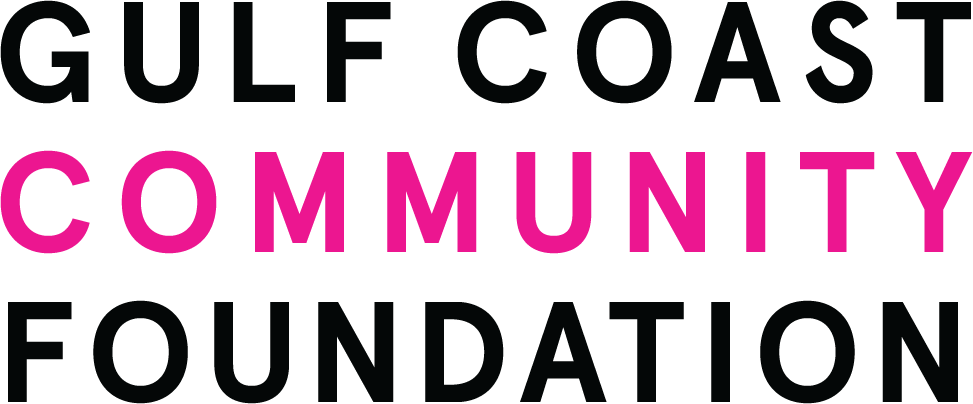 Content warning: This interview contains a detailed discussion of a lynching.
When Dr. Caryl J. Sheffield was in junior high school, she learned that her paternal grandfather, Caesar Sheffield, had been lynched in Lake Park, Georgia, in 1915, when her father was just 11 years old. Today, Caesar Sheffield's name is part of a national database compiled by the Equal Justice Initiative that chronicles more than 4,000 lynchings in the United States from 1877 to 1950. The Sheffield family does not know where Caesar is buried.
"This is the ugly history of our country," says Sheffield, a retired professor and former Fulbright scholar. "Imagine the impact [the lynching] had on our family—even to this day. Talk about generational trauma."
The daughter of a preacher in the Black church, Sheffield grew up in New Brighton, Pennsylvania. Education was in her DNA; she recalls creating worksheets for her younger siblings that they used to occupy themselves during church services. She went on to earn a doctorate in education from the University of Pittsburgh, then worked in diversity, equity and inclusion at the Department of Defense and taught at seven higher education institutions, including Carnegie Mellon University, Pennsylvania State University and California University of Pennsylvania (now Pennsylvania Western University), where she became the first Black female tenured professor.
At Pennsylvania Western University, Sheffield dedicated herself to bringing minority faculty members to campus as chair of the school's Frederick Douglass Institute Visiting Scholars Search Committee. She retired in 2015 after 24 years on the job and the university honored her by establishing the Dr. Caryl Sheffield Faculty Excellence Award for faculty who exemplify excellence in teaching and mentoring students.
Today, at 71, Sheffield continues her decades of collecting African and African American art with her husband, Dr. James Stewart. She is also the past president of the Masala Giving Circle, an active member of the Manasota branch of the Association of the Study of African American Life and History (ASALH) and a professor emerita with Pennsylvania Western University. This interview has been edited for length and clarity.
Growing up, what were race relations like in New Brighton?
"I grew up in an integrated neighborhood and school. However, I was the only Black female in my high school graduating class of 215 people.
"In first grade, I was on the playground with friends. [While playing a game,] one white girl said, 'Let's find out who will go first.' She proceeded to chant, 'Eenie meenie miney mo, catch an n-word by the toe.' Now, I don't think she knew what she was saying—nor did I, until I went home, told my mom that I learned a new game and repeated it to her. My mother reprimanded me with, 'Don't let me hear you say that word ever again.'
"As a young child, if there was discrimination and racism in my town, I was unaware. I'd heard about Rosa Parks and Emmett Till. Also, I heard my brothers tell stories of being chased down the street while being called the n-word. As the first Black cheerleader in my high school, I didn't know what a big deal it was.
"When I was in fourth grade, my teacher told the class to go home and ask where our ancestors were from. I wouldn't do it. I knew ours were from Africa, but all I knew of that was pygmies and savages—the information I had learned about Africa was all so negative. I guess when you asked if I was subjected to racism when young, that is one way it was manifested."
Tell us about your paternal grandfather, Caesar Sheffield.
"When I was in junior high, my father, Eugene Joseph Sheffield, told me about his father, Caesar Sheffield, who was lynched in Lake Park, Georgia, when my father was 11 years old. I remember him telling me this story, but I don't recall how I felt. I don't think I thought about it until I taught my 'Teaching in a Multicultural Society' course.
"Since then, in relating the story to my siblings, some of them were surprised they didn't know it and [wondered] why my father didn't tell them. I believe my father just happened to share it in a moment of conversation with me. My family has researched the lynching and found a copy of an article about it. What we know of the story is as it was told to the Valdosta Daily Times on April 17, 1915, just hours afterward."
What did you learn from the article?
"The story goes that Caesar was jailed because he was accused of stealing from Mr. A.B. Herring's smokehouse. In the middle of the night, a mob took him out of the jail. [A man named] Mr. Mose Oppenheim heard my grandfather 'cry out' and said he heard someone 'go off' with him. He followed my grandfather, but was driven back by pistol shots. Oppenheim went for help and to search for my grandfather, but the next morning my grandfather was found with two bullet holes in his back, in a cotton field near the railroad station.
"A lot of people think that a lynching means a hanging. That's certainly a large proportion of them, but a lynching is a killing by a mob that does not go through the legal process, particularly when dealing with Black folks. This was a lynching.
"My father's children from his first marriage also shared an oral history of my grandfather's lynching. They said that as an adult, Caesar had come from England as an assistant to a white man who was an architect, and that Caesar had built a home that some white people wanted. He said no to them. They didn't like that and concocted the theft accusation.
"My grandfather is memorialized at the National Memorial for Peace and Justice, a component of the equal justice initiative, in Montgomery, Alabama. We don't know where he's buried. After his death, the family scattered, which was typical after a lynching. You don't wait for something else to happen."
Growing up, how did your family influence you? 
"My mother, Bessie Gooch Sheffield, showed me how to be strong. She married my father, who was a widower with seven children. Then she gave birth to 14 children. She never complained—she did what she had to do while also being the first lady of the church.
"My siblings and I understood that there was no question that we would attend college. My sisters and I also never heard the message that we should 'go to college to find a husband.' No, we would go to college to take care of ourselves. Just as important, my mother taught us strength and humility, not how to do our makeup.
"I got pregnant in my freshman year of college. When I told [my mother], she asked, 'What are you going to do?' When I said I didn't know, she told me, 'You are going to leave that baby here and you're going back to school.'
"That changed my life. What kind of women does all that—raising seven kids who are not hers along with a grandchild?"
Tell us about the course you taught to future teachers, "Teaching in a Multicultural Society." 
"In this course, I taught what I call 'the other CRT'—that is, culturally responsive teaching, which was required of a teacher education major. The goal was to make future teachers aware of the diversity that they would face when they got to the classroom. Culturally responsive teaching acknowledges and embraces the backgrounds of students in classroom.
"When I first started teaching, another teacher said, 'I don't see color.' While that's well-meaning, it's a disservice to the students. There's also a misconception that Black children need to be taught differently from white children, or brown children from Black children. That's not true. Teachers must meet students where they are and move them forward, teaching to their strengths. At the same time, they must acknowledge cultural differences.
"It's important to note that those classes of future teachers—and Pennsylvania Western University, for that matter, which was in a rural area—was made up of primarily white students. For most students, I was the first Black teacher or professor in their life, and this was the 1990s. These were their first conversations about race.
"I taught tolerance by exposing them to the intolerance of all groups in the U.S., from the Native American Trail of Tears to the prejudice against Irish immigrants in New York to Mexican Americans having land taken away to Dr. James Cameron surviving a lynching. The reactions were strong. Many said, 'I'm so ashamed. I didn't realize white people did this.' I could see the impact by the change in their faces. It was a light bulb going off.
"That content can make people uncomfortable, and it did. What I learned to do, because teachers must stand in front of a room and adjust, is frame those uncomfortable discussions from an academic point of view. I tried to help the students understand that we were [examining the topics] academically, not personally or emotionally, and that all opinions were welcome.
"I had to make the connection between the importance of what happened to minority groups in history and the impact it has in the classroom today, such as the individual versus the institution of racism and how it impacts housing, where people live, the amount of money they pay in taxes and the quality of their schools."
How can teachers incorporate that material into their own classrooms?

"Cultural teaching, at its best, is when a teacher looks at what books are in their classroom library. Do you have books that reflect the students in your class—whether that's through Native American experiences or Black characters—so students can look to a book and say, 'This is me'?
"With the literature being taught in high schools, the standards should be raised from teaching only European and white American classics. Assigning a Toni Morrison or James Baldwin book would be considered culturally responsive teaching.
"Another opportunity is to insert lived experiences into math problems—such as, 'You go to the bodega with $1 and purchase a bag of potato chips for 20 cents. How much do you have left?'
"Ultimately, it's important to acknowledge the student's lived experiences and make instruction meaningful by incorporating that. Textbooks exist now that do a good job of incorporating culturally responsive teaching—it's no longer just Dick, Jane and Sally being depicted."
What are your thoughts on critical race theory?
"It's much ado about nothing. Critical race theory has never had a place in K-12 education, and it shouldn't. Those who are [saying that] are doing so politically. They just want to rile up some people for votes. The whole controversy is because they are speaking to people who don't know what critical race theory is."
Last October, the Supreme Court heard challenges to affirmative action, and the court is expected to make a ruling in June. Why is affirmative action relevant to education?
"Education is supposed to be the great equalizer. This was a refrain that we heard in church and the community: 'If you get an education, nobody can take it away from you.' Education is the most effective way for Black folks, who are only a few generations away from slavery, to improve our lives. Access is important.
"Affirmative action is often misunderstood. Many get the impression that it's a zero-sum game—'if you get it, then you're taking it away from me.' And that's why a lot of people don't like it.
"If universities would seek to achieve equity on their own, I don't think it would be a big issue if there wasn't affirmative action. But many are not going to seek diversity if they don't have a reason or incentive.
"I think it's a mistake to take it out of the decision-making process from admissions to faculty positions to cracking the glass ceiling. It's a mistake to not have incentives for people to do the right thing."
Tell us about your art collection. 
"When my best friend and I got our first apartment, we agreed that each of us would do a painting. I still have mine. That was the extent of my art collecting until I met my husband. It's one of the things that endeared him to me—we are surrounded by beautiful, positive images of Black people. We entered our marriage with 10 pieces and now own more than 225.
"My husband and I collect differently. He's into Black militant culture and I like family and female-oriented pieces. We are committed to collecting everything from local artists [first in Pittsburgh, now in Sarasota] to Old Masters to art created by family members."
What advice do you have for art collectors?
"You have to look for Black art. It doesn't jump out at you. We found and own pieces by Sarasota locals such as Ellie Merritt and Gale Fulton Ross, as well as work by Jacob Lawrence and Romare Bearden.
"One of my favorites is titled Lilies from Charles, a collaborative piece by Charles Bibbs and Gilbert Youmg. It's of an elegant Black woman with natural hair—the way I wore it—holding calla lilies, my favorite flower. It hung on our mantle in Pittsburgh and friends would ask if it was of me. Another thing I love is that the artist added a remarque—a drawing that makes the piece unique—on the bottom of my sister, who was with me at the Black arts show in Atlanta where I purchased the piece. I'll never part with it."
How is the collection received? 
"The biggest impact is how other people see it. It's overwhelming when they walk into the house. We tell our guests to take their time and tell us what they like best, then we have a conversation, which is an active experience. People have said that it is a warm and welcoming feeling to be surrounded by positive Black art.
"A pleasant surprise is when people are inspired to collect or pull something out and put it on their walls. Maybe they didn't see value in it or know how to display the piece."
What would you like your white friends or acquaintances to be doing right now?
"Be allies in the struggle. Keep an open mind and teach your grandchildren to be open-minded. Equity doesn't mean you'll get less."
Listening to Black Voices is a series created by Heather Dunhill.