Listening to Black Voices
Artist Gale Fulton Ross Is a 'Freedom Fighter at the Easel'
For 50 years, Fulton Ross has been visually telling the stories of the Black community and its icons.
This article is part of the series Listening to Diverse Voices, proudly presented by Gulf Coast Community Foundation.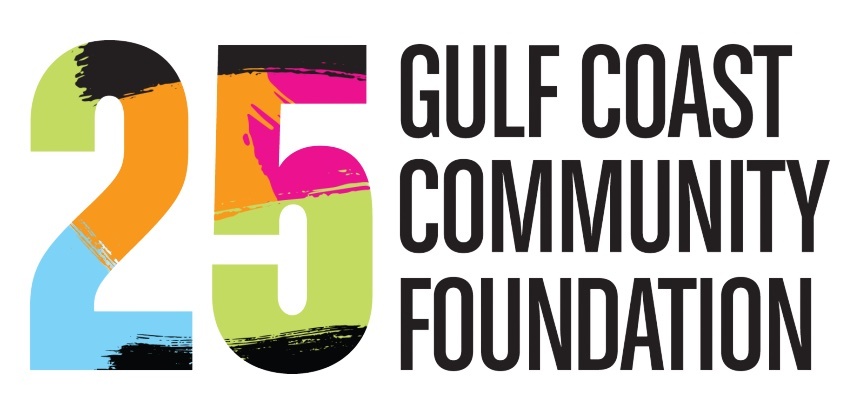 A fierce civil rights and arts activist since the 1960s, Gale Fulton Ross has been representing the Black community as a painter, printmaker, sculptor and multimedia visual artist for decades.
Born and raised in Boston, Fulton Ross' 50-year career took off after she moved to New York City in 1971. Since then, her art has taken her around the world, from NYC to Africa, with stays in California, Europe, France, Beijing, Tanzania, Germany and Italy.
With a reputation as a premiere portrait artist, her commissions include Archbishop Desmond Tutu, Supreme Court Justice Thurgood Marshall, Dr. Martin Luther King, Jr. and Jackie Robinson. She has exhibited at the Second World Black and African Festival of Arts and Culture in Lagos, Nigeria; the Museum of the National Center for Afro-American Artists; the Oakland Museum; and the California African American Museum. Her works are in the permanent collections of the National Museum of Women in the Arts in Washington, D.C., and the David C. Driskell Center at the University of Maryland.
In the late 1990s, Fulton Ross became the first Black woman to exhibit her work on Palm Avenue in downtown Sarasota. Within months, she was a permanent resident and opened Fulton-Burt Gallery—another first for a Black woman. Now 74, she is an artist-in-residence at Studio Channel Islands Art Center in Camarillo, California, where she is working on a solo exhibit titled The Consequence of Chaos: James Baldwin and Friends in the Time of Jim Crow. Scheduled to debut in 2022, it will feature iconic figures like Baldwin, Beauford Delaney, Josephine Baker, Toni Morrison, Miles Davis, Medgar Evers and Cicely Tyson.
Who introduced you to the arts?
"My father, Herman Fulton Jr. He was a body and fender mechanic for Ferry Street Motors, a Cadillac and Oldsmobile dealership in Massachusetts. He was a self-taught draftsman who loved to design cars and furniture in a small studio he created in the cellar of our house. He was down there every night after dinner, and I'd be right behind him until bedtime. My father let me draw alongside him, and I said, 'Daddy, I like to draw faces,' which became a lifelong journey. I never wanted to do another thing since the age of seven. He made it clear that I had talent, and would say to others, 'That's my baby artist.'
"One day, my father brought home a beat-up Oldsmobile and an equally beat-up Cadillac. He combined them into one car, a white Cadillac convertible with the Oldsmobile grille, and fitted it with outrageously deliberate pointed fins in the back. That's right, my father invented the iconic fins. Jet and Ebony magazines came out to feature this 'dream car builder.' However, after the suits at General Motors in Detroit heard about the car, they claimed the design without credit or compensation. In fact, the owner of the dealership took the car for himself and drove it around for 13 years, often saying that he commissioned the car from my father. That stung my father.
"After my parents divorced, my father moved to Atlanta and opened an auto-repair business with his best friend, a white man, who took off with all the money. It was one big blow of many."
What was it like growing up in Boston?
"Whatever my parents went through, it didn't come to us. They kept it to themselves. One thing my mom, Henrietta, always said was, 'You are no better than anyone and no one is better than you. When you understand that, you can function in society.'
"I lived in a community that was a blend of Jewish, Italian and Black people. The police came from the neighborhood and knew the families. My uncle, Earl Kelley, was one of the most beloved Black cops in all of Massachusetts, so I wasn't afraid of the police. In fact, I was taught that if ever in trouble, I needed to find an officer for help."
Did you experience racism as a child?
"One of my first experiences with racism was in third grade. Since first grade, I'd had a friend, Paula, and we'd always play games outside, like hide-and-seek. One hot summer afternoon, I went to her house for the first time, where her mom  gave me a glass of Tang. The next day, Paula cried when she told me that she couldn't play with me anymore because I was 'colored.' I got angry and went home to ask my mother, 'Am I colored?' In turn, my mother got angry with me—thinking I should know this—and replied, 'Yes, you're a Negro, and you can't play with her, either.' Paula and I never spoke again, but that's always been in my brain."
Tell us about your life during the 1960s.
"I was always considered a rebel. Some indication would be the example my mother Henrietta set—she was full of spit and vinegar. We used to have heated discussions about life. These days, I've been thinking how much I miss her, and how much I'm like her. Especially because when something comes into my head, it often comes out of my mouth, just like her. She was funny, stubborn and the wind behind my back. She was a storm, and she did it all from her kitchen table. Her favorite response when someone asked about me was, 'Gale is out in the world somewhere coloring pictures.'
"In the '60s, I was married with my three-year-old son Craig Ross Jr., All three of us wore giant Afros—every time I would walk into her house, my mother would say, 'You look ridiculous. Do something with that God-awful hair.' I was into fatigues and Black Panther power with a fist in the air. I began to draw on what it felt like to be Black—and how Black is beautiful. I couldn't get Black enough. That's when I became a freedom fighter at the easel. And I still am."
In the 1970s, you moved to New York City. What was it like being a young, Black female artist there?
"It was one of the most extraordinary and informative times of my life. It totally prepared me for the world and to have an art-driven life. I have always felt that this was what I was meant to do—it's something bigger than myself. NYC proved that many, many times.
"I wanted to get out of Boston, so I applied for a job as an assistant to Joan Ganz Cooney, founder of the Children's Television Network (CTW), which produced Sesame Street. This was key to my survival in the city. During the hiring process, I said I could take shorthand, but could not. And that was obvious when Joan called me into her office to take a letter. She asked, 'How did you get this job?' I replied, 'I thought I could write fast enough.' Then she asked, 'What can you do?' So I told her that I was an artist and showed her my sketchbook, which was always with me.
"CTW was a diverse company, and Joan put me with two Black men, Andrew Ferguson and George Foster, in Electric Company's animation department, where I didn't have to take shorthand. After that, I never took another job.
"My studio was in the same building as the Electric Company, so I took the elevator to work. I painted on weekends and after work, and my art was selling at Carnegie Gallery. I was moving on up."
New York is known for being a hub for artists. Who did you cross paths with?
"Over the years, my neighbors were Taj Mahal and Miles Davis. Donny Hathaway's apartment was next to mine, so I was invited to hear him play piano. I also became friends with Rita Moreno, Morgan Freeman—who told me if I stopped biting my nails, I might be attractive—and Liza Minnelli, who suggested I wear my bra on the outside of my leotard. The people I met back then are some of my dearest friends now. I have a blessed life, beyond measure."
Tell us about your conversation with James Baldwin in 1978, which inspired your upcoming exhibition.

"At that time in NYC, it was café society. After work, my friends and I would meet at a café or jazz club. The night of my conversation with James Baldwin—we knew him as 'Jimmy'—I was meeting friends at Mikell's Jazz Club at 97th and Broadway.
"That place was always packed with musicians, writers and artists. That's where I met Dizzy Gillespie, who later commissioned me to do a portrait of him and Malcolm X. Jimmy's brother, David, was a bartender there, and Jimmy was sitting at the bar with a Johnny Walker Black, smoking like a chimney. I took the barstool next to him—I was 31 and he was 54—and ordered a gin and tonic. As a painter of faces, I loved his for a portrait. He had the most amazing eyes I'd ever seen and a great voice. Since I am my mother Henrietta's daughter, I confidently turned to him and said, 'Hi, I'm Gale. I'm an artist.'
"Jimmy gave me a little look, took a long drag on his cigarette, and replied that he always wanted to be artist. 'I'm a writer, but I wanted to be a filmmaker,' he said. 'I chose to be a writer because that's all I could be.' We talked about life and art and how I needed to make sure that I wasn't seeking the wrong things, like fame. I told him that I just wanted to paint. He said, 'Then that's the way you should live—you want an art-driven life. Then he added, 'But you're gonna have to work harder than anyone else.'
"We shared our lives and learned how much we had in common, from where we lived—I was on 77th and he owned a building on 71st—to our Leo astrological signs to mutual theater and museum interests. We were both the oldest of nine siblings, and both of us learned that the fathers who raised us were not our biological fathers until after their deaths. We also shared a love of a good café; Jimmy explained why he loved the ones in Provence, France, the best. This was when he was living there; he was in New York for a visit. He did not consider himself an ex-pat, he was a 'commuter.'"
This sounds like a once-in-a-lifetime, path-altering conversation.

"I don't believe in coincidence; it was a momentous conversation in many ways. It unlocked a lot of what my journey became. This extended from the places Jimmy had been that I eventually traveled to—I loved them before I even got there because of him. Also, I would come to have encounters with many of the people he spoke about that night; my journey mirrored his.
"That year I met him, I was despairing. My work became a little darker and I couldn't feel what I thought my goal was any more. My father committed suicide that year. I talked to him on the day he took his life and he sounded depressed. When I asked what was wrong, he said, 'I'm just weary.' I have never forgotten that. I felt I failed in my role as a daughter; that I wasn't up to the task because I didn't say something that saved him. I shared all of this with Jimmy, including the anger I was feeling.
"He looked at me and said, 'He just couldn't take it anymore. He was tired.' Then he asked me if I knew what they did to Black men in this country. He said, 'They were killing him.' It wasn't until Jimmy tied 'tired' to my father's 'weary' that I fully understood that I could no longer personalize his suicide. 'Forgive your father,' Jimmy told me. 'No matter what you do, your family is your life support even when they don't know it. Without family, you have nothing.'
"By then, Jimmy had witnessed experiences that I only thought I knew. That night he shared the words that have inspired my upcoming exhibit: 'The consequence of my Black trauma is the consequence of white chaos.' He went on to say that the only way Black people would be safe is if white people could look at themselves deeply and reconcile that they are the oppressors that have murdered, maimed, and killed indigenous people, from Blacks to browns to yellows. His line of thought was that until that happened, Black people needed to come together and be there for each other the way they were during segregation."
Who else influenced you?
"One of my dear friends, Isabel Washington Powell, first wife of Rep. Adam Clayton Powell, was a former Cotton Club dancer. Belle, as she was known, said, 'Gale, I want you to live long, but don't you get old!' She introduced me to a host of people like Jean-Claude Baker, Josephine Baker's son, who commissioned me to do a posthumous portrait of his mother for the famous Chez Josephine bar and restaurant.
"I was selling my art through Carnegie Gallery, and one day I got a call letting me know that the Black socialite [civil rights activist and cabaret singer] Marian Bruce Logan—who was married to Dr. Arthur Logan, the physician for Dinah Washington, Sarah Vaughan and Duke Ellington—had purchased a piece I drew of Ellington and she wanted to meet me.
"I arrived at their brownstone on 88th Street and met Marian, who was a gorgeous woman, just divine, with a wonderful voice. Among others, she counted the wives of Jackie Robinson, Nat King Cole and Martin Luther King Jr. as best friends.
"'Do you drink?' she asked me. 'I don't trust people who don't drink.' So we sat there all afternoon and enjoyed 'bubbly,' as she called it, while she told me stories—like that Rosemary Clooney sang 'Tenderly' after she did and that she was a model for Pucci. Marian went on to introduce me to Vernon Jordan and Dr. Howard Thurman of the National Urban League Trustee board. I became its youngest trustee.
"Marian asked what I was paid for the piece she purchased, which was $50. She said that wasn't enough and that she would call the gallery. Then she asked about my studio and said she had a great place downstairs that I could use, which I did for the next four years. That first-floor corner apartment was where Desmond Tutu sat for me, and where I received a Phelps Stokes grant to go to France. In that brownstone, I also met a little girl at lunch named Natalie Cole and her mom, along with Cab Calloway's daughter, Chris—we'd go to the racetrack with Cab.
"Marian gave me the opportunity to be part of New York City's Black society, and that kept me on the path of an art-driven life."
Some people say that if America loved Black people as it does Black culture, all would be well. What are your thoughts?
"It is so true. The country sees us as deficient, yet we are the creative capital of this country. We provide song, dance, fashion and language. My people's culture gets diminished and ideas get stolen, yet we keep coming back—as they say, when white people try to bury us, they find out we're seeds."
What do you think would improve race relations?
"Whenever you see something, say something. Even if it's your friend. For example, you can say, 'I like you, and you like me, but that Black joke is not OK, and I'm done with that kind of thing.'"
Listening to Black Voices is a series created by Heather Dunhill