Article
For Sale: Bobby Vinton's Former Home (Including Blue Velvet Drapes)
This week, Bob Plunket takes us inside a Sarasota School of Architecture Home on New Pass.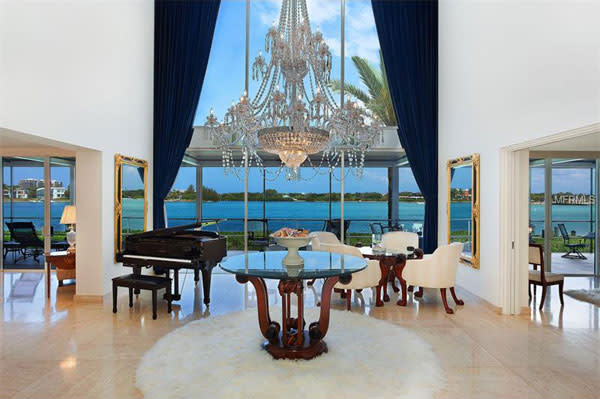 I've written about this house before—it's been on the market for a while—but it has a new realtor and new pictures, so I think it deserves another look. It's one of the most famous homes in town, originally built by Phillip Hiss, the guy who created the Sarasota School of Architecture. And it has a sensational location, right on New Pass.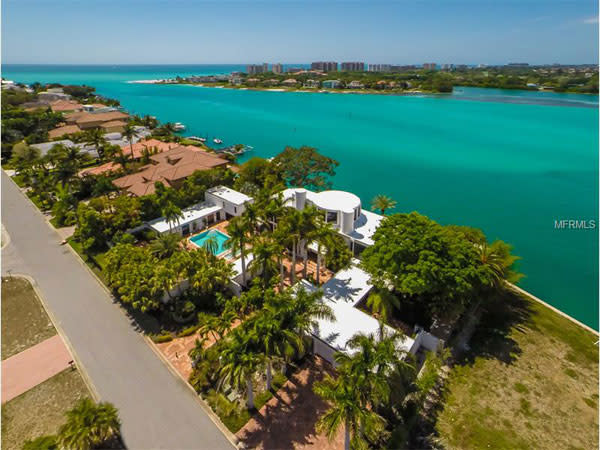 Hiss gave it to New College, and it served for a while as the official residence of the college president. Then it was sold to a French count, then another Frenchman who made millions in phosphate. Then Dale Murray moved in, the wild and crazy CEO of Chris Craft. He was a colorful character if there ever was one, right out of John D MacDonald novel.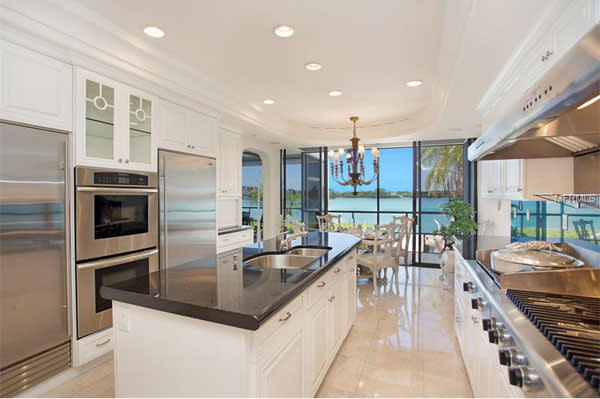 Legend has it that Murray built incredibly fast boats for the Colombian drug cartel, then double crossed them by building even faster ones for the Coast Guard. All this got him in a lot of trouble and the Colombians put out a contract on his life. Old timers can still remember the night they showed up. (BTW, Murray ended up in prison in Kentucky, the result of some financial dispute with the topless dancer he had a child with.)
As if all this wasn't enough, the next owner was Bobby Vinton. He left behind the blue velvet curtains that still hang in the main hall, facing the incredible view.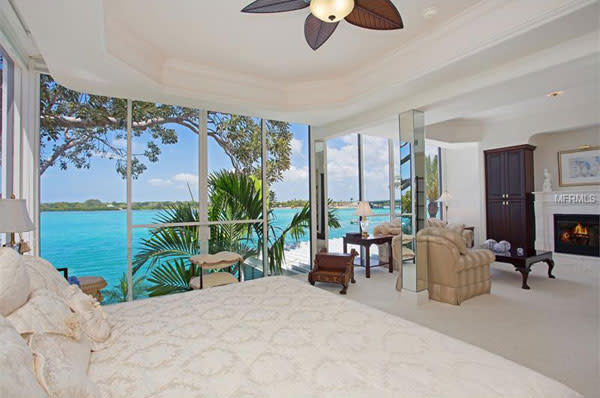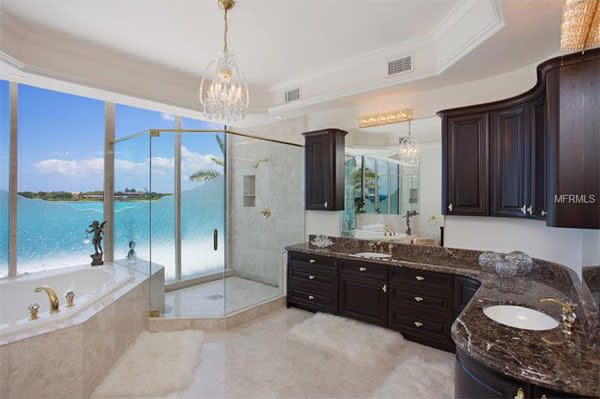 The compound has almost 12,000 square feet of living area, with 8 bedrooms and more or less 10 baths. Even though it started life as a very modern home, it's changed over the years into something more formal and elegant, with a lot of marble, crystal and gold. The circular room on the third floor was used by Vinton as a recording studio. There's also a 10x10 walk-in safe.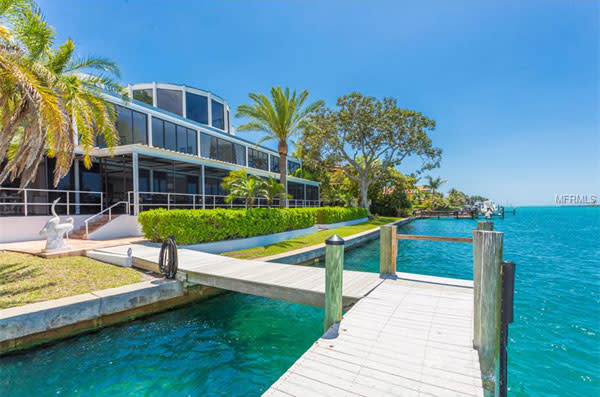 1415 Westway is priced at $7,999,900. For more information call Beverly St. Hilaire of Michael Saunders at (941) 504-3303.