Article
F.I.S.H.BoatWorks Aims to Save Wooden Boats
A Cortez group of wooden boat restorers takes on its biggest project yet.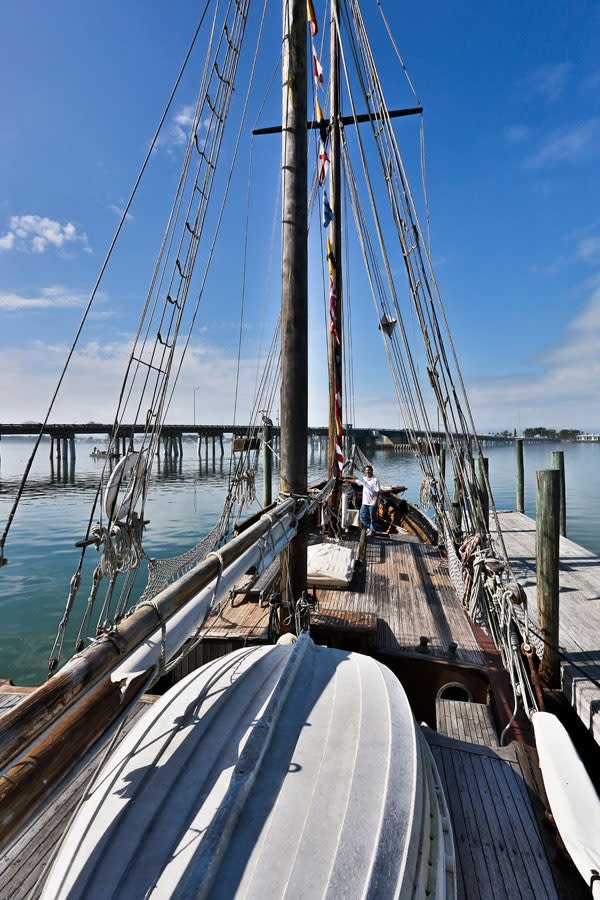 In a world of high-performance, high-tech vessels, some people still consider a wooden boat the ultimate expression of marine artistry. That's true at F.I.S.H. BoatWorks (part of the Cortez-based Florida Institute for Saltwater Heritage), where manager Rick Stewart and his volunteers devote themselves to restoring historic wooden boats, from fishing skiffs and sailboats to a replica of a Spanish longboat like those used by early explorers.
"Nobody else is doing what we are doing here," says Herman Kruegle, a Longboat Key retiree who volunteers full-time at BoatWorks and shares Stewart's passion for preserving the fast-vanishing art of wooden boat building.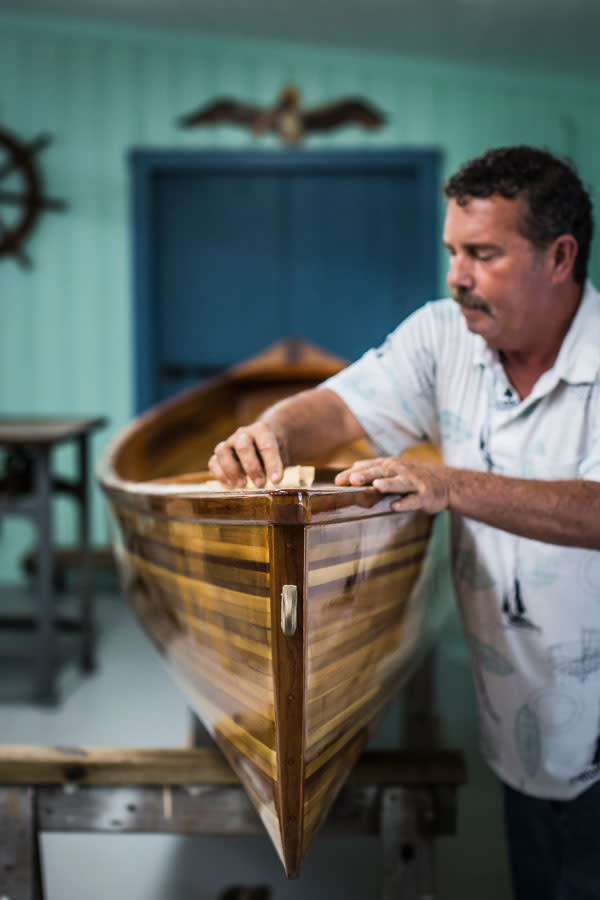 And now they've accepted their biggest challenge to date: the San Francesco, a 19th-century Italian schooner. Towed by tugboat from Clearwater late this past December and currently moored at the Seafood Shack in Cortez, the San Francesco was built in 1870 and sailed around the world. Originally built to transport Italian marble, it was restored in the late 1960s as a pleasure sailing yacht, but later sank, destroying the electrical and diesel systems. Today the ship boasts most of her original teak woodwork, but it is going to take a lot of love—and about $2.5 million—to restore her to her former glory.
The first step will be hauling the San Francesco out of the water and towing her to F.I.S.H. This short trip will cost nearly $15,000, and Stewart says time is of the essence—the longer the boat is in the water, the more the integrity of her wood is compromised. "I need the public's help," he says. "We are going to arrange [a] foundation, but it takes time and this boat needs to be moved now."
Stewart and Kruegle believe a restored San Francesco will attract visitors to Cortez, one of the last working fishing villages in Florida, and heighten interest in wooden boats. "Anybody who has a business here will prosper: restaurants, gift shops, lodging," Stewart says. "Everyone will benefit from the ship being here."
Interested? Call (941) 254-4972 or email Rick at [email protected].