Article
Sneak Peek: Our 2015 Best Of Sarasota Party
With just over a month left to get your tickets, we're sharing a few sizzling details of our Best of Sarasota 2015 Party. Will we see you there?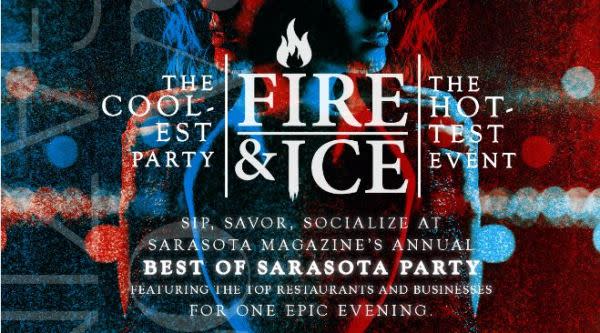 All right, party people, we're ready to clue you in to some sizzling details of our Fire & Ice-themed Best of Sarasota 2015 Party. The annual party salutes the 77 best local restaurants, shopping destinations, adventures and more and invites our readers to sip, savor and socialize in beautiful Selby Gardens as the sun sets over the bay.
"Expecting the unexpected is what this party has become over the last few years," says party planner Maria Brady, owner of Choreographed Events in Sarasota. Inspired by the Minus 5 Ice Bar in New York City, she added the fire aspect to liven up the concept and make it unique to our party and space.
Brady's ideas for this year's theme will target all of your senses. "I like to wow guests every 30 minutes," she says, so be prepared to be dazzled from the moment you enter through the Rainforest Garden: The red carpet entry leads to a grand surprise, and the "boozy snocone" we'll treat you to will be the perfect complement to your fire-y entrance.
We can't give away too much, but here are a couple of hints to tantalize: Florida Aprils generally don't call for coats, but we've got you covered when you visit the photo booth. And we neither confirm nor deny the existence of an ice lounge beneath the banyan tree, a six-foot ice bar or a skirt that may or may not also function as a champagne-lover's dream.
The hottest ticket to the coolest party of the season is on sale at sarasotamagazinebest2015.eventbrite.com. Will we see you there?
Click here to view pictures from last year's party.