Article
From the Editor: Wealth, Sarasota Style
Pam Daniel reflects on Sarasota wealth.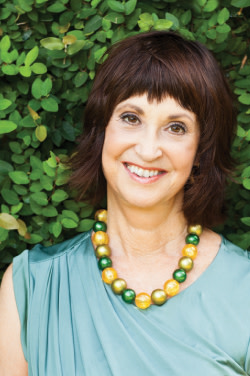 It didn't exactly go viral, but our story in the January issue about Sarasota's recovering real estate market did get picked up by an international real estate blog and drew a number of comments. The story was good, one reader conceded, but "if you look at the rest of the edition, you would think everyone in Sarasota drinks champagne with breakfast, lunch and dinner."
I had to laugh—both because we do love to report on the glamorous events that are part of the lifestyle here, and because the idea of rich people lounging around drinking champagne is so not what life in Sarasota is all about. (The commenter evidently missed the stories about the arts and downtown homelessness that were also in that issue.)
Yes, it's true that this city is wealthy, and it's getting wealthier by the day. As we reported last year in our first annual Wealth Issue, we're now attracting affluent newcomers at the second-highest rate in the nation. And some of those newcomers are way beyond affluent. In "Secret Services" in this issue, Susan Burns writes that enough of the super-rich are now buying second (or third or fourth or fifth) homes here that businesses that serve them—including a caterer who creates gourmet meals for a big vacationing family for as much as $50,000 a week—are starting to spring up. "Ten million used to be a lot of money. Now you see multiples of $10 million," a local wealth adviser told Susan.
That kind of wealth is a fraught subject right now, with soaring income inequality making it seem as if the rich inhabit "a virtual foreign country," as Robert Frank, host of the CNBC show Secret Lives of the Super Rich, recently said. Many of us teeter between disgust, amusement and—I admit it—fascination when we read about the $95,000 truffles served at Wall Street's Nello's or Beverly Hill mansions equipped with operating rooms for the owners' plastic surgery.
But wealth like that is still the exception in Sarasota. We don't have Naples' $50 million mansions or private helipads here. Most of our wealthy are retired business owners, executives or professionals who worked hard for their money and still know the value of a dollar. (A plastic surgeon recently told me about a woman who fretted so much about the cost of a facelift that he took pity on her and asked his billing administrator if they could cut her a deal. "Just so you know," she told him, "she's one of the most prominent socialites in town and she just drove away in a Bentley.")
There's something else that separates Sarasota's wealthy residents from their flashier counterparts in other places. They have an outsize reputation for generosity and civic involvement. We hear it from nonprofit leaders, wealth managers and realtors all the time—people choose Sarasota because of the culture and sense of community here. "You're not going to get that in Naples or Palm Beach," says Roxie Jerde, president of the Community Foundation of Sarasota County. "Philanthropic engagement is part of the ethos and vibe here, and people pick us because that's one of their values. Once they're here, they support philanthropy, and they do it in major ways."
At the Community Foundation's recent Legacy Society Luncheon, Ralph Smith, managing director of the Annie E. Casey Foundation's Campaign for Grade-Level Reading, agreed. He told the audience that Sarasota is famous as a place where "snowbirds become leaders" and creative, transformative philanthropy happens. From the Community Foundation's 24-hour Giving Challenge to the Season of Sharing, fund-raising here often outpaces similar initiatives—including in much larger cities—around the nation.
And donors don't support only social programs; at a time when many arts groups are struggling, ours are flourishing—including SMOA, which in January threw a 600-guest bash to celebrate raising $22 million for a new museum of contemporary art. And yes, they did drink champagne under the big white tent, but most of those raising their glasses were quietly dressed, unpretentious-looking retirees, beaming with satisfaction that years of working together and digging deep into their own pockets would now bring this town another cultural asset. That's how wealth rolls in Sarasota—and aren't we all glad about that!