Article
Vintage Sarasota: Atlantic Coast Line Railway Remembered
In this week's Vintage Sarasota post, we remember the Atlantic Coast Railway.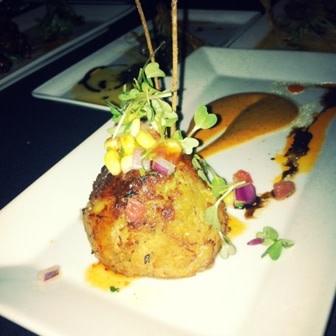 The first Atlantic Coast Line passenger train pulled into Sarasota 89 years ago. With Pullman cars on four trains, two each from Boston and Chicago, the ACL was the second successful railroad to lay tracks into Sarasota.
The Seaboard Air Line Railway was the first with tracks along Lemon Avenue, a passenger station at Main Street and freight depot at (now) First Street. The ACL's $100,000 passenger station opened in October 1925. The Sarasota Herald, in its first edition several days later, described the Spanish Mission-style depot as "the most modern in the state," located "in what many think will ultimately be the center of the city." Constructed across East Victory Street (now East Main Street), approximately in line with School Avenue, the depot was on the north edge of Charles Ringling's Courthouse Subdivision. Ringling envisioned his subdivision as leading the movement of the center of Sarasota eastward from Five Points. With his Terrace Hotel (now the Sarasota Terrace Building), his office building and the new county courthouse in his subdivision, it appeared that Sarasota's downtown was indeed expanding east.
The arrival of ACL service came at the height of Sarasota's participating in Florida's land boom. Real estate display ads, glowing testimonials from visitors about the Sarasota area and articles about the high volume of building permits frequented the newspaper. The ACL published a four-page booklet advertising Sarasota as a prime place to visit. When the Ringling Brothers and Barnum & Bailey Circus moved its winter quarters to Sarasota in 1927, railroad connections were essential. Both the SAL and ACL extended their tracks to the circus location, northeast of the present intersection of Fruitville and Beneva Roads. In May 1928 the competition between the two railroads was played out on the front pages of the Sarasota Herald. The ACL wanted access to shipping at Payne Terminal, a commercial basin built at (now) 10th Street after the 1921 hurricane destroyed most of the Main Street pier. Three SAL dead-end spur lines, built on city land, were in the way. They were apparently unused, and press accounts reported the suspicion that they had been laid only to prevent ACL access to the bay terminal. At a special Saturday night meeting, the City Council authorized the Commissioner of Public Works to remove the SAL tracks. Immediately thereafter, city employees pulled up the tracks, working under torch light. ACL workers followed close behind, laying tracks from the ACL main line to the terminal.
After World War II, demand for passenger and freight rail service diminished. In 1967 the SAL and ACL merged to form the Seaboard Coastline Railroad. Four years later the last passenger train left the Spanish-style depot. For a few years a restaurant made its home there, but the depot's future soon became a football between private developers, the City of Sarasota and preservationists.
By January 1986 the cost of renovating the building seemed insurmountable and bulldozers demolished it. All that remain are memories and a field of weeds.*
*(Editor's note: Today the Kane Plaza building is located where the train station stood.)
Special thanks to Ann A. Shank, former Sarasota County Historian, for her research and time devoted to writing this article. Brought to you by Sarasota History Alive! "Where History Happens Everyday." www.sarasotahistoryalive.com