Article
Where to Watch Fireworks on the Fourth of July in Sarasota
A short list of hot spots.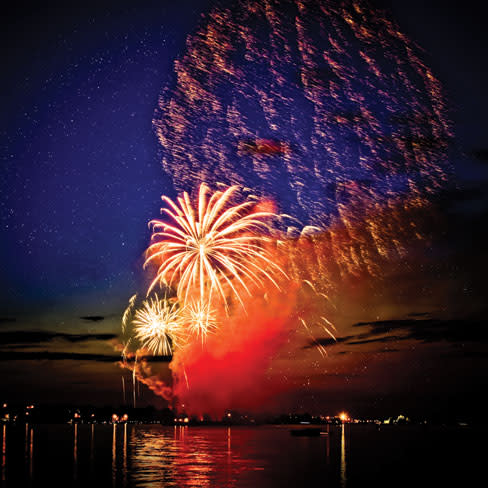 Sarasota: Part of the Suncoast Offshore Festival, the free Fireworks Spectacular over Sarasota Bay starts at 9 p.m. and is best seen from Bayfront Park, Island Park, or, of course, from your own private boat on the bay.
Siesta Key: Crescent Beach is the spot to be for the 24th annual Siesta Key display and party, which starts at 9:15 p.m.
Venice: The sky lights right back up after sunset in Venice, where the fireworks will blast off from the South Venice Jetty. Vantage points are along Venice and Nokomis beaches or from a boat on the Intracoastal Waterway.
Bradenton: Fireworks over the Manatee River start after dark and can we seen from all along the waterfront; a great place to settle in for a picnic and the sky show is Riverwalk.
Selby Gardens: The annual Tropical 4th of July Party kicks off at 6 p.m. with live music, refreshments from Local Coffee+Tea and plenty of activities to pass the time till the rockets hit the air. $17 for members, $20 for nonmembers, free for children 11 and under.
For more ideas for what to do on the Fourth of July, click here. >>
This article appears in the July 2014 issue of Sarasota magazine. Like what you read? Click here to subscribe. >>