Article
Does Sarasota Have What it Takes to Become a Film Town?
Our city is mad about movies--but do we really have what it takes to become a film town?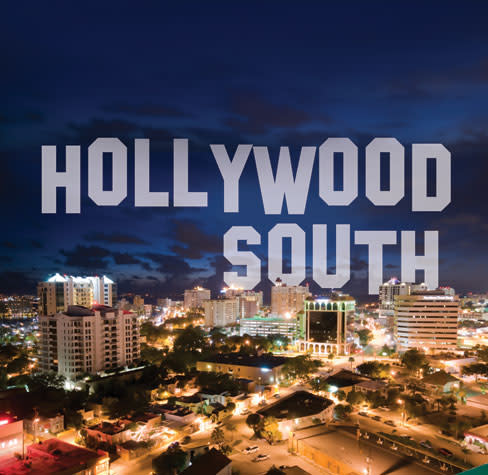 Our city is mad about the movies, with mainstream and art house theaters, a hot new program for film students, and festivals galore, including this month's 16-year-old Sarasota Film Festival. And many cinema lovers and civic boosters believe we're on the verge of becoming a filmmaking town as well. But do we really have what that takes?
Those who insist we can become a movie-making town like to point to our rich cinematic history, which even includes an Academy Award-winning film shot here.
Shot in Sarasota
Those who insist we can become a movie-making town like to point to our rich cinematic history, which even includes an Academy-Award-winning film shot here.
A Flash of Green: Based on a John D. MacDonald novel, this 1984 story of a small-town reporter, a slick real estate developer and an emotionally vulnerable woman hits all the right Sarasota notes. Inspired by the environmental battle over Bird Key, it's got a good plot and even better characters—the conflicted, semi-heroic Floridians that MacDonald specialized in. Directed by Victor Nunez, it stars Ed Harris and Blair Brown.
Palmetto: No, not the real Palmetto. The town in this 1998 neo-noir is outrageously steamy and over-ripe. Another newspaper reporter—Woody Harrelson—is just out of prison and falling into the clutches of an evil woman (Elisabeth Shue) with a rich husband. A fake kidnapping ensues, with a spoiled stepdaughter (Chloe Sevigny) complicating matters. Also starring Gina Gershon, and directed by Volker Schlöndorff.
Great Expectations: This 1998 version of the Dickens novel has an incredible cast—Gwyneth Paltrow, Ethan Hawke, Anne Bancroft and Robert DeNiro—but for Sarasotans the real star is the Ca d'Zan, standing in for Miss Havisham's decrepit mansion. (The film was made just before restorations began.) Additional scenes were shot in Bradenton and Cortez. It gets off to a great start but...
Spring Breakers: This sexy, violent, low-budget jolt of energy from director Harmony Korine pulls out all the stops. College girls on spring break (Selena Gomez and Vanessa Hudgens) fall under the spell of bad boy James Franco and the result is a cult classic. Filmed mostly in St. Pete, but you'll see glimpses of New College, both the buildings and some of the students in the racy, drug-fueled party scenes. (2013)
Free Ride: A young mother flees Ohio for a new life in Florida and soon becomes involved in marijuana smuggling. She turns out to be pretty good at it. Anna Paquin stars. Ringling College helped out tremendously, supplying equipment and student assistants. The film got an excellent review in The New York Times in January 2014.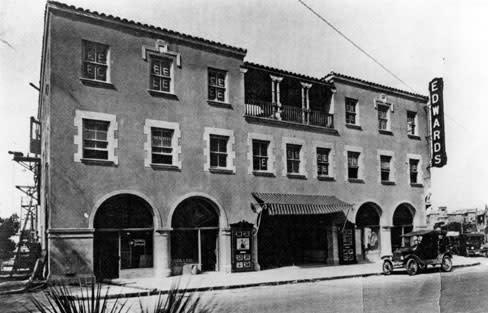 Our First Movie House
Formally opened in 1926 with the silent film Skinner's Dress Suit, the Edwards Theater seated 1,500 and was also home to concerts, vaudeville shows, and, years later, a show by Elvis Presley and the world premiere of The Greatest Show on Earth. Restored over the years by the Sarasota Opera (and renamed the Sarasota Opera House), it has occasionally screened movies during film festivals here.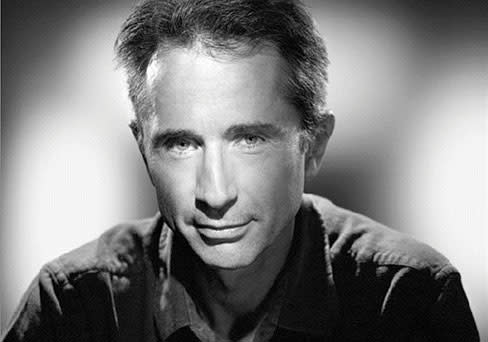 My Scene With a Star
In fall of 1993, the fifth (and next-to-last) year of the Sarasota French Film Festival, excitement built about the shooting of an actual French movie here. The film, Seven Sundays, was directed by Jean-Charles Tacchella (Cousin, Cousine) and starred the handsome Thierry Lhermitte (sometimes called the French Tom Hanks). I joined a flock of eager locals assembled on the grounds of what is now the Bay Preserve in Osprey to work as unpaid extras.
My big chance at fame came during a party scene, when, as a guest of actress Susan Blakely's character, I shared the spotlight with Lhermitte's character, who was pretending to be a waiter. He offered me a tray of something; I looked first at the tray, then at him in what was apparently a meaningful way. "Good reaction!" called the director.
Just wait until Hollywood sees this, I thought. Alas, it was not to be. While Seven Sundays did play at the 1994 festival and received some limited release in Europe, it sank like a stone when it came to U.S. distribution. C'est la vie. —Kay Kipling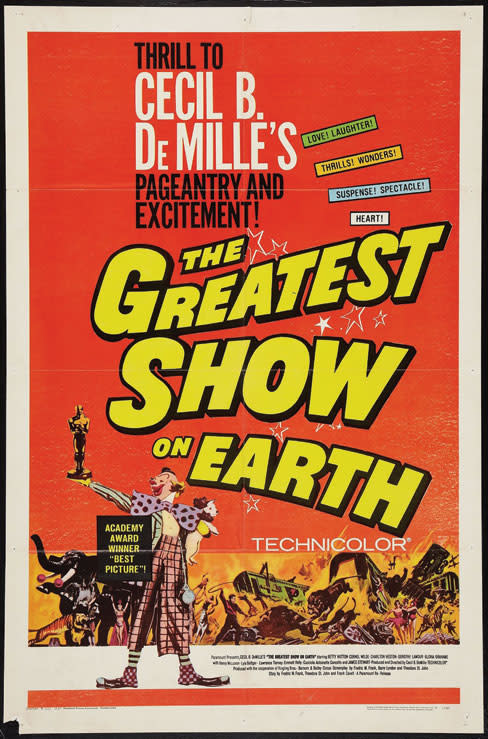 Our Very Own Oscar
Our fame as the winter home of the Ringling Bros. and Barnum & Bailey Circus first made Hollywood look our way. In January 1951, director Cecil B. DeMille began filming his circus epic, The Greatest Show On Earth, starring Charlton Heston, Betty Hutton, and Jimmy Stewart (who appeared throughout in full clown make-up), in downtown Sarasota. The town went crazy for the production. In his autobiography, DeMille wrote, "There must have been more than 50,000 people on the streets, when we let it be known that we were going to film the circus parade, and, of course, photograph the crowd." The film earned $14 million at the box office and won the Academy Award for Best Picture.
We certainly have tremendous enthusiasm for the art form, hosting festivals that attract important films and stars.
When We Were French
Many of us still cherish memories of the opening night party of the Sarasota French Film Festival, back in 1989. In those days a gala in the Ringling Museum courtyard was a new thrill, especially when sipping champagne (at midnight!) under roaming searchlights with Gauloise-smoking Frenchmen and starlets and rubbing shoulders with film critic David Denby and Jeanne Moreau, a festival honoree. But the most gasp-worthy scene of the night? Watching the glamorous Audrey Hepburn ascend the steps to the museum entrance under the flash of the paparazzi. As a film festival town, welcoming the big stars and their movies, we had arrived.
Local Film Festivals
Sarasota Film Festival
April 4-13
Multi-layered event with celebrities, special events, awards, parties and more than 225 films.
Fabulous Independent Film Festival
August
A dozen or so works that celebrate the LGBT community
Movieville International Film Festival
September
www.movievillefilmfestival.com
Films by new and emerginig filmmakers.
Cine-World Film Fest
November
The Sarasota Film Society presents about 40 international films (including from the U.S. and Canada).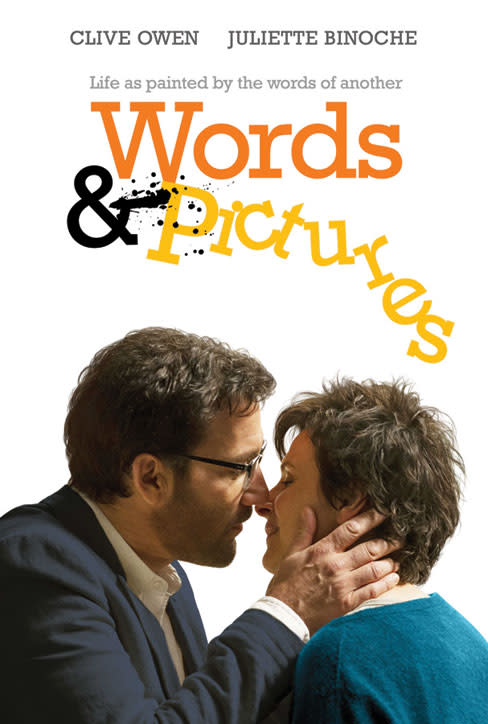 SFF Director Tom Hall's 2014 Festival Film Picks
Last Days in Vietnam. The opening night feature by Rory Kennedy is a gripping documentary to kick off the film festival's partnership with the Patterson Foundation and the Legacy of Valor Campaign. This year's festival includes "a full sidebar of films dedicated to American veterans," says Hall.
Dangerous Acts Starring the Unstable Elements of Belarus. The theater company that made such a splash at last year's Ringling International Arts Festival is the subject of this documentary. Sarasota is among the first U.S. festivals to screen the film, which will also appear on HBO later this year.
Ida. "A beautiful story of a young woman in the 1950s and '60s living in a convent in Poland," says Hall. "She discovers she is Jewish and that her parents were killed in the Holocaust. A powerful, great movie." Part of the festival's partnership with the Jewish Federation.
Ivory Tower. This documentary by Andrew Rossi (whose Page One: Inside the New York Times opened the 2011 festival) explores the cost of college and what universities are doing with money. "It's a powerful indictment on the current state of higher education," says Hall.
Dom Hemmingway. A comedy starring Jude Law as a "jerk/Lothario," says Hall, "a sort of unlikeable but funny lead character." Expect this movie in a wider release later in the year.
Words and Pictures. Juliette Binoche and Clive Owen star in this romance about rival prep school teachers, one teaching English and the other art, "who inspire their students to figure out what's more meaningful," Hall explains.
Obvious Child. "A really terrific comedy," says Hall, "about a standup comedian who has a one-night stand and [has] some difficult choices to make." Starring former Saturday Night Live cast member Jenny Slate.
No. 1: Sarasota Film Festival's rank by attendance of all film festivals in the Southeast U.S.
Festival Face-Off
| | | | | | | |
| --- | --- | --- | --- | --- | --- | --- |
| Festival | Founded | Takes Place | Revenues | Expenses | Number of Films | Attendees |
| Scottsdale Int'l Film Festival | 2001 | October | $168,818 | $138,317 | 55 | 9,000+ |
| Nashville Film Festival | 1969 | April | $476,050 | $499,464 | 200+ | 27,000+ |
| Provincetown Int'l Film Festival | 1999 | June | $765,645 | $552,536 | 110+ | N/A |
| Sarasota Film Festival | 1999 | April | $792,768 | $767,660 | 225+ | 50,000+ |
| Traverse City Film Festival | 2004 | August | $2,874,220 | $2,818,309 | 150+ | 110,000+ |
| Santa Barabra Int'l Film Festival | 1986 | February | $3,141,161 | $3,115,788 | 200+ | 75,000+ |
But it takes more than history and festivals to get movies shot here. Here's what we have--and what we don't--to make that dream come true.
A School for Film
Ringling College's filmmaking program wins kudos and Hollywood attention.
In just six years, the Ringling Digital Filmmaking Program has gained national attention—including a top-25 ranking from The Hollywood Reporter. The youngest program to make that list, the Ringling program scored not only for the quality of its education but for heavy-hitting industry partnerships.
Led by film director Bradley Battersby and a staff of experienced filmmakers, the program, which now has 110 students learning on industry-standard equipment, takes a storytelling-first approach.
"Storytelling is a component in each of our courses," says Battersby. "Then we train the students with the ultimate goal of executing the story to its highest value."
In 2010, Werner Herzog became the program's first celebrity guest educator. The Oscar-winning director returned months later with an unfinished film and invited 15 Ringling students to observe the editing process. Since then, other noted filmmakers have worked with students—and learned about Sarasota in the process.
In 2013, Ringling College embarked on its own feature-length project. The Lucky Six, now in post-production, was directed by Battersby and represents a partnership between Ringling College and the FSU/Asolo Conservatory for Actor Training: 31 Ringling undergrads and 10 graduate acting students comprised the bulk of cast and crew. "Nobody makes short films in the real world. And yet making the short film is traditional for film students," says Battersby. "To see those students for 27 days, six days a week, 12 hours a day—that's a different reality. That was a wake-up call for them, to know that filmmaking is ditch-digging hard."
Ringling's feature film executive producer Tony Stopperan (himself a Conservatory graduate) hopes to generate similar projects every summer. And he believes Ringling's filmmaking projects may help draw other filmmakers here. "If you build it, they will come," he says. "I'm just looking to plant some grass."
Major Players
Just a few of Ringing College's recent guest artists.
And below, go behind the scenes of the Ringling Digital Filmmaking Program:
[iframe][/iframe]
Why Film Here? 
Myakka's jungle, tropical, swamp settings
Lots of '70s and '60s buildings and settings
Beach and water locales
Circus flavor
Arts-loving population
Quality of life for cast and crew
Ringling College hosts guest filmmakers, provides student support
Some county rebates
Why not?
No big sound stages or other critical infrastructure
Other states (La., Ga., N.C.) offer generous incentives. Florida's ran out in mid-2013. Lawmakers are considering two new incentive programs.

Risky Business
In 2010, Sarasota County granted $650,000 in incentives to Sanborn Studios, a startup production company promising 117 jobs centered on a TV show called Miami 24/7. Sanborn leased a 26,000-square-foot Lakewood Ranch warehouse as a sound studio, but the show never aired, and about a year later, the studio abandoned its lease. While fault has been found in everything from the nature of the county's contract to Sanborn's business plan, film proponents fear the experience may sour locals on footing the bill for future film endeavors.

"The projects compete for the funds; we compete for the projects." --Jeanne Corcoran, Sarasota Film Commissioner
Where Do We Go From Here?
"[Film] features that come through for a couple months—they're too few and far between. We can't build an infrastructure for that. We need to get a TV show. A TV show is like a long-term tenant in your rental house."—Bradley Battersby, director, Ringling College digital filmmaking program
"The bottom line is continuity of volume, whether it's [lots of] small productions or big productions that come on a regular basis. A big scout just came to us three times on a television series. They loved so many things they saw—Historic Spanish Point, homes that abutted the Gulf. But we were missing infrastructure—studios, sound stages." —Jeanne Corcoran, Sarasota County Film Commissioner
"The most important thing from the point of view of people who make movies is the state incentives. If there are no incentives, they will shoot elsewhere. [Sarasota film supporters] need to [lobby] the state legislature for incentives. That's really what it comes down to in the end."—Hollywood producer with films in production, name withheld
"I think Sarasota is a film town. [But] does that mean I just go to Regal Cinema and spend $25 and watch movies? Or do I buy a pass to the Sarasota Film Festival? Or does it mean I actively support the production of independent film? Or I support the creation of facilities [for] big-budget films [to] come here? The definition of a film town has yet to be decided in the mindset of Sarasota." —Tony Stopperan, Ringling college feature film executive producer
This article appears in the April 2014 issue of Sarasota Magazine. Like what you read? Click here to subscribe. >>