Article
New Shopping Finds from Fashion Blogger Heather Dunhill
Genius looks and loot from our style blogger.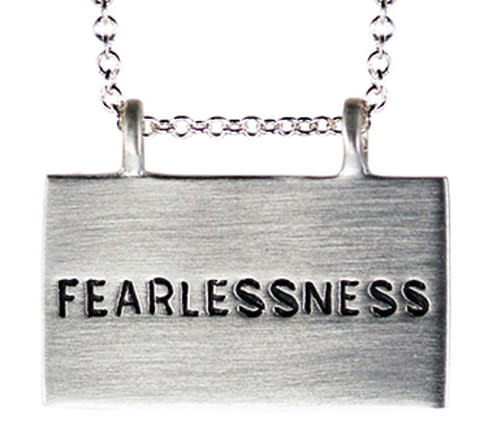 Mariska Hargitay's character on Law & Order: SVU often wears this necklace by Me&Ro that makes a powerful statement in support of real-life survivors of violent crimes. Sales of this 16-inch sterling silver pendant benefit the Joyful Heart Foundation, which she founded after years of receiving mail from fans sharing their harrowing stories of domestic violence and sexual assault. Exit Art, $114
"Dressing well is a form of good manners."—Tom Ford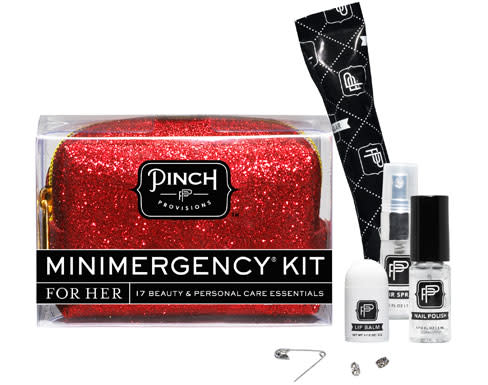 For years I've been carrying a makeshift "emergency kit" in my purse of essentials I may need in a pinch. No need to make your own, though, because the Minimergency Kit has 16 necessities, from earring backs to hairspray. You'll wonder how it all fits into this chic little pouch that's more compact than a cupcake. Evelyn & Arthur, $16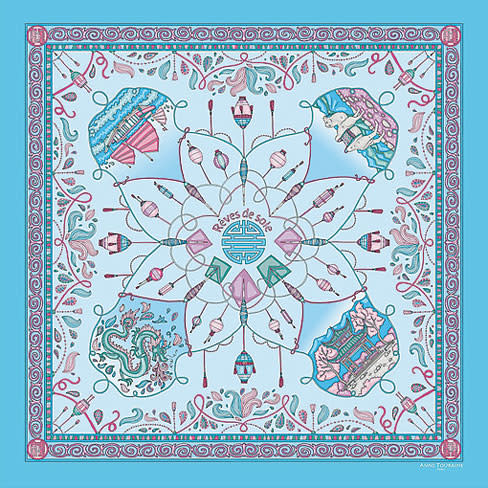 No one does a silk scarf better than the French. A local Parisienne, Anne Touraine, formerly of Christian Dior Paris, has created her eponymous line of soigné luxe scarves crafted of butter-soft silk, twill or chiffon with distinctive collectible designs from Pop art to this stunning Chinese-inspired Rêves de Soie piece. annetouraine.com, $190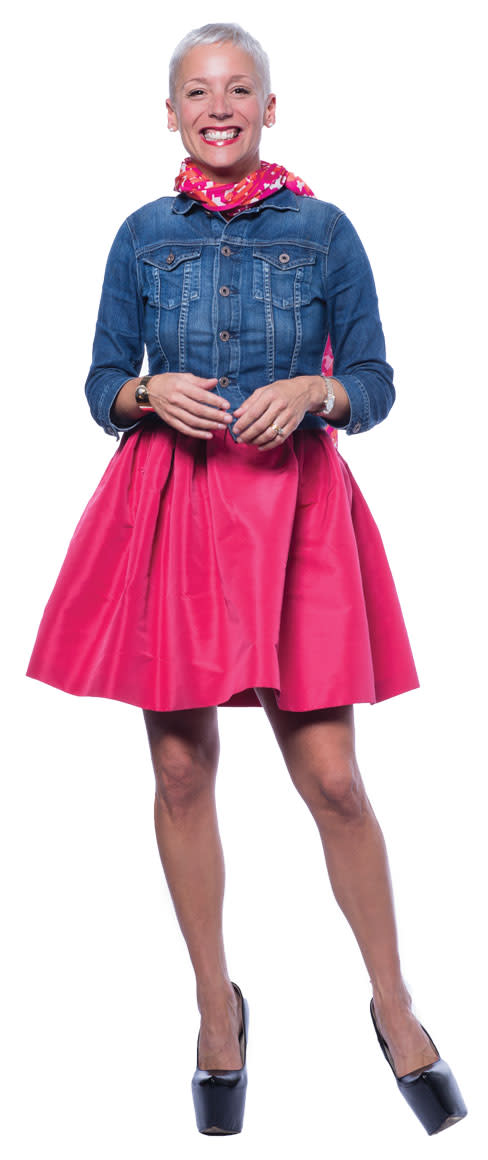 Effervescent sommelier Julie Pepi shows how to team a shocking-pink Valentino Red cocktail dress with a classic jean jacket by Adriano Goldschmied and her signature sky-high heels. She balances the look with personal pieces like her grandmother's vintage scarf, a Raymond Weil watch and Phillips House Love bracelet from her hubby. It's 24/7 glamour from coffee to cocktails.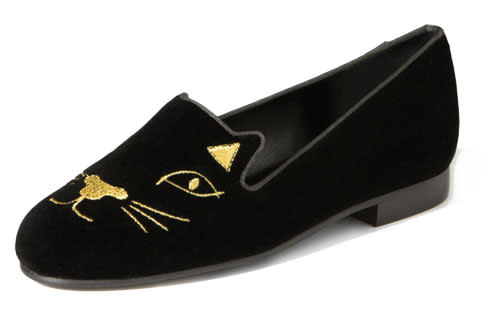 Jon Josef's cheeky take on the smoking slipper is worth showing off. Not only will this velvet embroidered cat loafer go with everything, it'll be an indispensable conversation piece that will purr-fectly amp up your shoe wardrobe. T. Georgiano's, $155
Read a new Fashion I.Q. each week here. >>
This article appears in the April 2014 issue of Sarasota Magazine. Like what you read? Click here to subscribe. >>