Article
National Geographic Photographer Joel Sartore Takes Pictures of Captive Florida Species
National Geographic photographer Joel Sartore takes pictures of captive species for his "Photo Ark" project.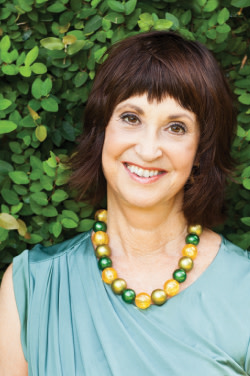 How's this for a personal to-do list? Go into zoos and aquariums all over the world and, constructing black-and-white backgrounds and using studio lighting, capture a heart-stopping photograph of a member of every one of the globe's 10,000 captive species. That's the assignment National Geographic photographer Joel Sartore gave himself nine years ago, and he's now crossed 3,400 of those species off his list.
You'll see arresting images of some Florida species that Sartore has photographed for his "Ark Project" in this Outdoor Issue. We actually met Joel back in 1991, when as a 29-year-old he was eagerly embarked on his first big assignment. National Geographic had asked him to travel the Gulf Coast from Texas to Florida, chronicling the places, creatures and people he encountered to commemorate what had been declared "The Year of the Gulf." He called us when he got to Sarasota, asking for advice about what to photograph here, and we've watched his star soar ever since. We've even been fortunate enough to publish some of his photographs, including, several years ago, those of endangered Florida species from his book, Rare.
Sartore grew up—and still lives—in Nebraska, where he spent his childhood exploring waterways and woods. His father took him hunting and fishing most weekends, and his mother was a gardener and wildlife enthusiast. "They instilled a deep love of nature in me," he says, along with an understanding that "it's part of us," and "we can't survive if we totally annihilate the ecology of the planet."
In 2005, when his wife was struck with breast cancer, Sartore took a break from his globetrotting career to help care for their three young children. (She recovered and remains healthy today.) Just to keep his hand in, he started visiting nearby zoos and taking studio-style portraits of animals there, from tiny frogs to elephants. "I realized that our zoos are arks," he says, charged with rescuing species that may otherwise go extinct, and the Ark Project was born.
By shooting every animal in the same way, Sartore hopes to underscore its individual significance. As he says in our story, "A beach mouse is no less important, or magnificent, than a Florida panther."
National Geographic encouraged him with stories that featured the portraits and assignments that enabled him to shoot additional species. A pessimist—and it's hard not to be one these days, amid predictions that we may lose half the world's species and all the large wild mammals by the turn of the century—could see Sartore as chronicling a parade of the doomed, but he vigorously rejects that idea.
"Photography can move people to take action," he says. "I want people to look these animals in the eye and say, 'That's amazing! What do I have to do to save that creature?'"
And there is much we can do, he insists, from living in environmentally conscious ways to electing officials who will address urgent environmental issues. When he gets discouraged, he remembers a conversation he once had with famous scientist Jane Goodall. "You have to have hope," she told him. "To behave otherwise does no good at all."
Sartore has received some support from a National Geographic foundation, but so far the project has been largely self-funded. How much has he spent so far? "I don't even want to know," he says. "But that doesn't mean I'm going to stop."
I was totally transfixed when I watched videos on Sartore's website that show him photographing some of his subjects. It takes ingenuity, determination and incredible patience to get these pictures. You can see Sartore laboriously construct a white seamless background and then watch a chimp amble in and rip it all to shreds in seconds. "My subjects routinely urinate and defecate on set after set," he says. "They rip, tear, jump, play and even fall asleep. It's never boring—and it's always worth it. Once photographed, every species becomes immortal, an ambassador for their kind for all time."
To see videos and pictures and learn how you can support The Ark Project, go to photoark.com.