Article
From the Editor: How to Retire in Sarasota
Editorial director Pam Daniel shares one woman's tips on how to retire in Sarasota.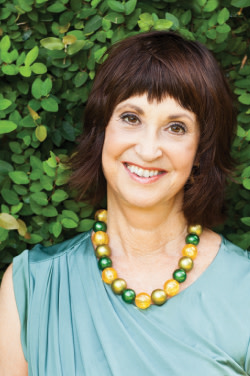 So you've arrived here after a distinguished career, ready to start the next chapter of your life. You're fine—actually, make that excellent—financially, and you still have lots of energy, good health and finally, the time to do exactly what you want. Sounds like a recipe for a blissful retirement, right? Yet out of the legions of similarly blessed newcomers who arrive here every year, a surprising number wake up after a few months of sunshine, golf and beach walks, and say, "Is that all there is?"
Former Coca-Cola executive Cynthia McCague says she's heard that question often since she and her husband, Jonathan, retired to Sarasota four years ago. "It comes up all the time," she says. "On airplanes, on trips, over lunch and dinner." Especially for people with high-powered jobs, "there's often a fear factor" surrounding retirement, she says. Some, like a doctor she recently met, confess that even years later, they still yearn for their former lives.
After spending just a few minutes with McCague, I realized why people keep talking to her about retirement. If ever there were a poster child for a glorious Sarasota retirement, she's it. Warm, energetic and brimming with curiosity, she's spent the last few years pursuing longtime interests and developing new skills. She's joined the boards of Pier One and Monster.com, and she and her husband are indulging their "permanent wanderlust," she says. In the last three years, they've spent several weeks in China, a month in Patagonia, chunks of time in Europe, two weeks in Cuba, a month in India and a recent month on a small ship exploring the coast of West Africa. After that, she went to Liberia to study micro-credit initiatives for women. She's learned to sail with the Luffing Lassies, attended BMW driving school in South Carolina, and with her husband is enjoying local theater, art and lectures. The woman who spent 40 years being "totally consumed" by her work now even occasionally binge-watches episodes of Homeland and House of Cards.
Yet McCague admits that in her late 50s, when she decided she wanted to retire by 60, she'd never considered what retirement might look like. That became glaringly clear when an executive coach who was helping her accomplish her remaining corporate goals asked, "What will you do in Sarasota?" "I'll kayak every day!" Cynthia said. "That will last about two weeks," the coach replied, and suggested they'd also better develop a plan for retirement.
Formulating that plan, says McCague, forced her to examine her experience, values and dreams. She believes it's a big reason she's so happy now. And what did the process teach her?
Figure out what you want that's not in your life now. For McCague, that included getting into great shape and nurturing old and new friendships. But the answer will be different for everybody.
You must have intellectual stimulation. You can get that in myriad ways, from serving on boards to doing part-time work. But you won't feel alive without it.
Find a sense of purpose, a commitment to something outside yourself. But first, figure out where your heart is. In Sarasota, you'll be inundated with invitations from charities. Before you accept, make sure it's a cause you're passionate about. McCague decided to focus on her longtime interest in global women's issues.
Involve your partner in the planning. Retirement needs to work for both of you. That doesn't mean you have to do everything together. If you love to travel and he doesn't, it's OK for you to jet off alone. In fact, says McCague, a little time apart in retirement can refresh and re-energize a relationship.
Don't put yourself in a mold. This is your last chapter! Dare to explore what you really want to experience and accomplish. "This can be the most magical stage of your life," McCague says.
Tweak the balance of your activities and goals every year. You are still growing and changing, and your plan needs to reflect that.
For more From the Editor columns, click here. >>
This article appears in the March 2014 issue of Sarasota Magazine. Like what you read? Click here to subscribe. >>