Article
From the Editor: Moving Back to Sarasota
Editor Pam Daniel on why so many young people are choosing to move back to Sarasota.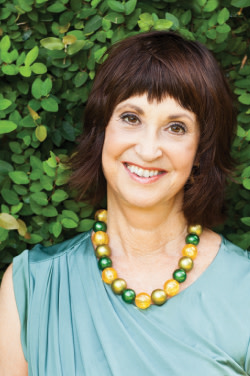 Birthday parties for 2-year-olds have their limited charms, but those don't usually include demographic epiphanies. Yet when I recently attended a celebration at Phillippi Estate Park for my daughter-in-law's nephew, Woody, that's exactly what I experienced. For decades, local leaders have lamented that our children have to move away to succeed. And while in many cases that's still true, as I looked around at all the young parents and kids, I realized that we are home to a burgeoning community of 20- and 30-somethings who have decided not to wait until retirement to follow their dreams to Sarasota.
As Cooper Levey-Baker reports in this first-ever "Young Issue," Sarasota, while still dominated by its older demographic, has more young residents than ever before. Some struggle to make ends meet in low-paying service jobs, but others are enjoying amenities and opportunities that didn't exist even a generation ago. A number of them, like my own children, grew up here and moved to big cities after college but have recently returned to Sarasota. Most are working in the time-honored Sarasota fields—various professions, especially those serving wealthy seniors; real estate and development; family businesses—but others are finding jobs in tech start-ups or establishing their own new companies.
Why did they return? Family was a powerful magnet, but that alone might not have been enough. Sarasota's beauty and lifestyle drew them back, they told Levey-Baker. Francesca MacBeth, daughter of Sarasota Opera maestro Victor DeRenzi and Stephanie Sundine, grew up spending opera seasons here. She and her husband moved here from Brooklyn because they wanted to raise their son in a healthy—but culturally sophisticated—environment. My daughter, Kate, a second-grade teacher, followed the sunshine home after a year of shivering in what she thought was the city of her dreams, San Francisco. Now she and her husband live a few blocks east of downtown, where they can bike with their dogs to Bayfront Park or walk to the new restaurants on upper Main Street.
My son, Matt, spent his childhood summers building tree forts on one of the mangrove islands in Sarasota Bay. He and his wife, Mara, who also grew up here, returned from Richmond, Va., last summer, when the investment firm Matt works for decided to open a Sarasota office. With two young sons and another on the way, they appreciate having so many willing (and free) babysitters on call, but just as important, says Matt, "is the nature." He often heads to the Venice jetties to surf before work, and their 6-year-old, Alan, can already stand up on a paddleboard. (The first time he did it, we all applauded from our dock, but the rejoicing stopped when a few minutes after he and Matt climbed out of the water, a shark glided by just inches from where they'd been.)
Matt and Mara have been impressed by the quality of our public schools and by the number of activities and attractions Sarasota offers for kids (you'll read more about those in this issue). Thanks to a dog bite and a meningitis false alarm, they've already spent quite a bit of time with Alan at Sarasota Memorial Hospital, which they—and he—rate very highly. "All the people here are so nice," Alan told Mara during his overnight stay, "but I see that it's really the nurses who do all the work." ("Honey, you just made my day," the beaming nurse replied.)
What don't they love? Despite our new Trader Joe's and Whole Foods, they miss more places to buy locally grown and organic food. And Matt is appalled at the number of homeless people sleeping on the streets and creating a "scary" feeling downtown.
But like many of the young adults you'll meet in this issue, my children feel privileged to be working and living in a city famous for its exceptional—and exceptionally relaxed—quality of life. After I talked to Matt about this column, he sent me a text: "Coolest thing about being here," it read. "Spending so much of every day barefoot."
Pam Daniel, editorial director