Article
Only in Sarasota Illustration: Sarasota Opera House, Pineapple Avenue
This month, John Pirman illustrates the iconic Sarasota Opera House.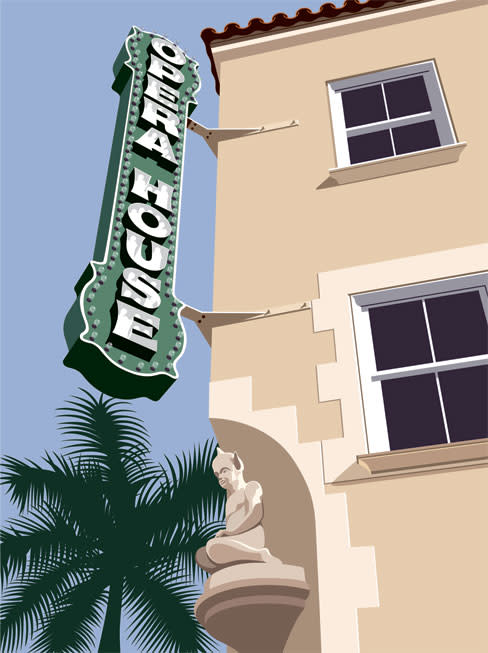 Back in 1926, the A.B. Edwards Theatre (now the Sarasota Opera House) was a grand new addition to a town flush from the real estate boom. The boom was about to deflate and the theater would soon close, but illustrator John Pirman says today's sign reflects the high hopes and high times that reigned when the place was built. He's especially charmed by the "imp sculpture that sits watchfully over arts patrons entering and exiting the building."
Click here to see more Only in Sarasota illustrations.
This article appears in the November 2013 issue of Sarasota magazine. Like what you read? Click here to subscribe to Sarasota magazine. >>