Article
Paris Native Anne Touraine Sells Authentic French Scarves in Sarasota
Parisian Anne Touraine ignites a passion for scarves in Sarasota--and America.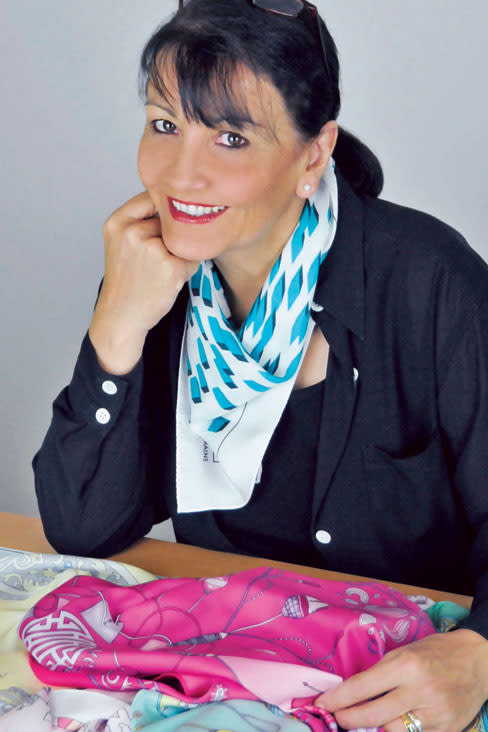 Scarves are manna for the Frenchwoman's wardrobe, but it's a different story across the pond. "When I moved to Sarasota 10 years ago, I was plied with questions about how I tied my scarves," says Anne Touraine, a native Parisian who's made it her mission to help Americans wear silk squares and stoles as confidently as Frenchwomen do.
"Frenchwomen live in scarves. But Americans are frightened of scarf styling," she says. First Touraine tackled the problem with lectures at country clubs and charity events, and with an e-book of scarf tying tips that went viral around the world. Then in 2012, the longtime exec with L'Oreal and Dior in Paris decided to combine her love of scarves and luxury brand marketing with a line of her own.
Made in Lyon, the silk capital of France, Anne Touraine Paris scarves are every bit as elegant as pricier couture brands. Touraine's original designs retail at $190 for 27-inch and $280 for 36-inch squares. Every order is beautifully gift packaged with signature silk ribbon and an instruction book with 20 scarf tying ideas. Already selling internationally on her website, Touraine's next target is retail stores right here at home. "Only in the U.S. could I have converted a passion into a successful business. Everything is possible in the U.S.," she says.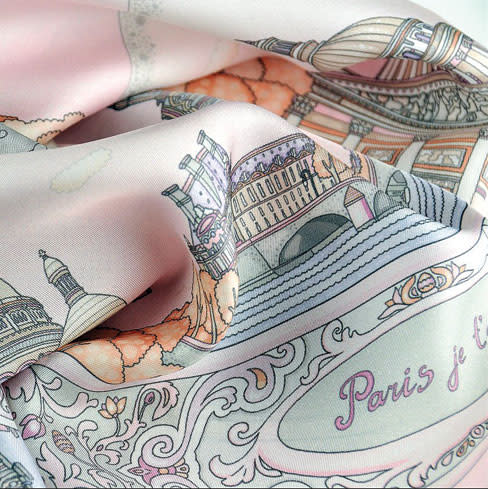 Anne's Hot List
What's new in scarves now? "It's a question of fashion versus classics. Our newest collection for classicists is Reves de Soie. We also design new fashion patterns each season. Right now neon colors, geometrics and polka dots are trending."
Your French food hangout in Sarasota? "Rick's French Bistro, a tiny place in a strip mall on Siesta Drive. It's a real-life French bistro owned by a nice French couple that make you feel like you're family."
Your second-favorite accessory? "Handbags. I love Longchamp bags. They're very French; Saks carries them in Sarasota."
For more Sarasota fashion and shopping news, click here to read our Fashion IQ blog. 
This article appears in the November 2013 issue of Sarasota magazine. Like what you read? Subscribe to Sarasota magazine. >>