Article
Seven Pieces to Add to Your Closet This Season
From top to bottom, our fashion blogger chooses the pieces to add to your party wardrobe this year.
Any moment now the first of many black-tie invites will arrive, a subtle signal to begin planning your sartorial ways for the season. The best-dressed gala goers know that it's not about purchasing an entire new wardrobe every year; it's about choosing a few important pieces that build on and modernize what's already in your closet. We're here to help you get a jump on the top trends, from the infallible staple to the showpiece accessory. Read on for seven ways to up your style game this season.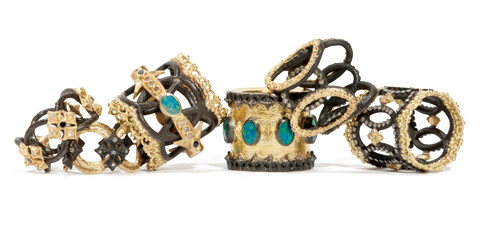 Colored stones had a major presence at the 2013 Couture luxury jewelry show at the Wynn Resort in Las Vegas, but none was more prevalent than the iridescent opal. This strikingly fiery stone is especially stunning with an all-black ensemble, whether in the form of stackable bracelets streaked with aurora borealis hues or going for powerful electric blue boulder opal earrings. June Simmons @ The Met, price upon request.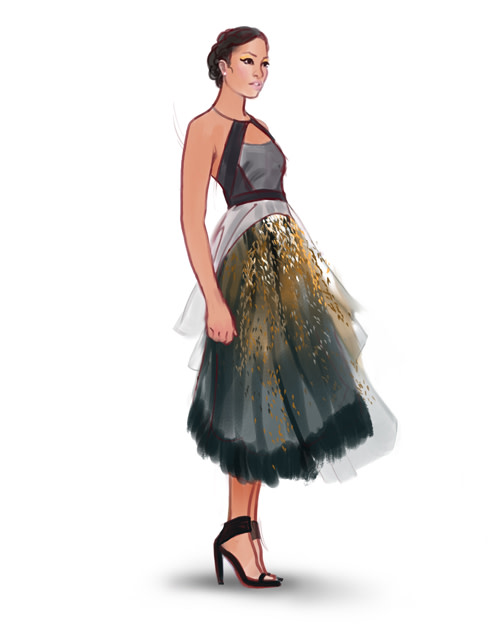 Any woman who pays attention to the runways knows that gone are the days of rules to dress by for black tie. There's something to be said for developing a signature look, a pulled-together approach that signals an achievement of style. And options outside of a gala gown absolutely exist. Consider an eye-popping flouncy party dress with midi skirting, designed by rising star Bibhu Mohapatra.
Ever since Baz Luhrmann brought us The Great Gatsby, style setters have been drawn to the retro inspirations of the Roaring '20s. Take a cue from Daisy Buchanan and give your evening event make-up a modernized '20s glam. Focus on a bold, smoky eye palette, highly defined brows and rosy-flushed cheeks with a perfectly stained red lip. This look is incredibly sexy and flattering on every woman. Make-up collection found at M.A.C.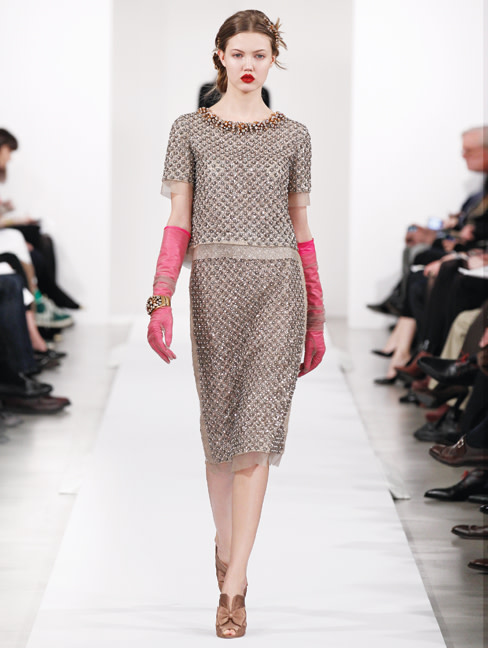 Flash forward with a seriously sharp fashion revelation: the glove. Style forecasters are bullish on this trend, taken right off the fall runways of major fashion houses like Oscar de la Renta. An elegant elbow-length glove with a hit of color takes a monochromatic look to chicly feminine heights. Make the accessory unique to you by reviving a vintage pair. Available locally at English Rose Antiques, (941) 544-2278. $15-25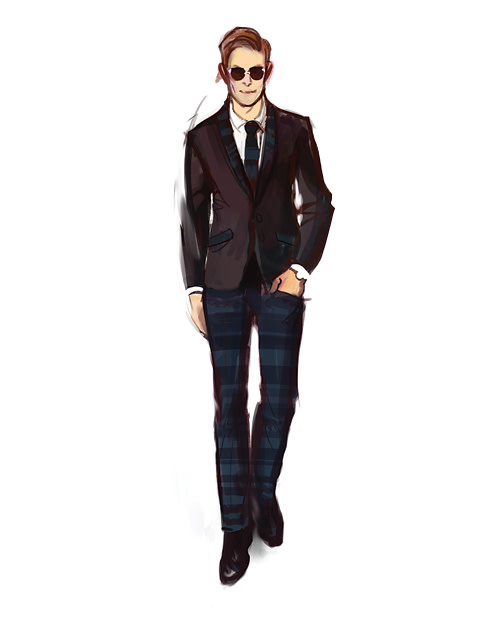 The tuxedo is fashion that's never abated, just reinvented. This time the style is focused on a trim fit, with narrow or peak lapels and jackets shortened just a bit. Go for a modern riff on the traditional with either a patterned pant or jacket with a solid match. Here, Bespoken created an oh-so-cohesive look for the modern debonair man, personified with subtle plaid pants coupled with shawl-collared jacket. Custom patterned tuxes and pants available locally at Martin Freeman or Cravats.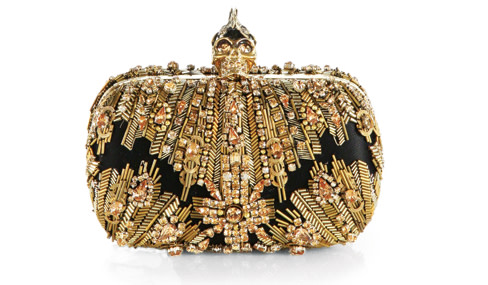 The clutch is having a serious moment in the world of accessories, and it's one of the easiest ways to elevate the chic factor of your black-tie look. Consider the fabulously reckless style of the Alexander McQueen box clutch collection, which plays up urban edgy embellishments that read ultra-glamorous. Any one you choose will become a collector piece. Saks Fifth Avenue, $2,980
Certain to become a classic, the new statement stiletto is the Valentino Rockstud. A perfect match for an elegant sheath or poppy party dress, these shoes are beautifully complicated and covetably chic, with cagey strapping and pyramid stud hardware, and they come in shades from naked to noir. We think these decadent crystal-coated onyx versions look like they've been dipped in caviar. Neiman Marcus, $1,295
Click here to read Heather Dunhill's Fashion I.Q. blog.