Article
Tony Stopperan
Ringling College feature film program director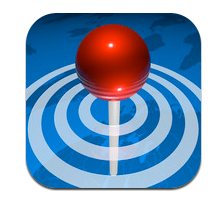 Recent FSU/Asolo Conservatory grad Tony Stopperan, 33, has worked successfully both as an actor and a writer. Now he's making movies, as program director of the new Ringling College of Art and Design Summer Feature Film Program.
The program's current film project, The Lucky 6 (on which he serves as executive producer), will be the first in a series of summer movies teaming Ringling College students with Conservatory students. Stopperan had appeared in a film made by Ringling students while at the Conservatory himself, and reaped the benefits of having that reel to show when he was landing talent agents in New York.
But the differentiator of this new program, he says, "is that these are feature films, not just shorts, not just student films. The Lucky 6 [which is directed by Ringling's digital film department head, Brad Battersby] is a microbudget, independent, feature-length film that we will submit to festivals, and if sold, it will help to underwrite future films."
"Microbudget" is the correct term; The Lucky 6, which involved more than 50 people in its cast and crew and was scheduled to wrap shooting in early June, had a shoestring budget of $75,000. But the benefits to the students involved are significant.
"For Ringling students, it's huge to be part of a real movie; it gives them a leg up on their competition," Stopperan says. "For the Conservatory actors, it's great leverage as they go out into the real world." And having the program and its talent here will, he hopes, "serve to lure productions from Hollywood. We have what we need here. The Ringling students are working with the same cameras Peter Jackson used in The Hobbit; we have the faculty and the staff; and we provide housing, financing and casting."
Next: Jesse Biter >>