Article
From the Editor: Sarasota is a Circus Town Again
From the editor: Thanks to Nik Wallenda and his Grand Canyon walk, Sarasota has regained its reputation as a circus town.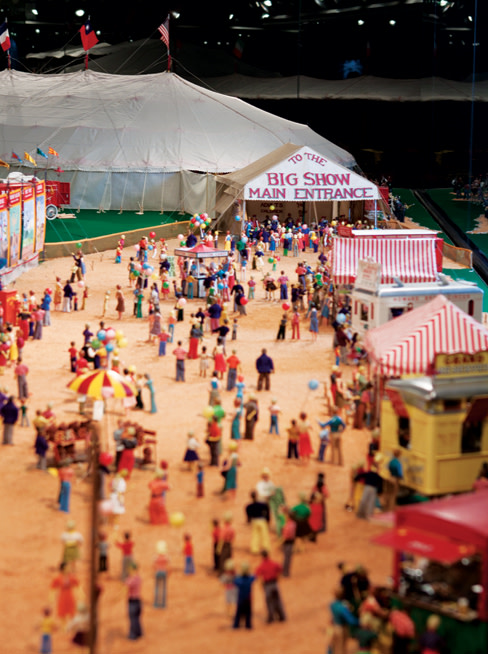 In a few weeks, Sarasota's Nik Wallenda will step onto a wire higher than the Empire State Building and attempt to walk, without a safety harness, across the Grand Canyon.
As the fifth-generation circus performer tells reporter Tony D'Souza in this issue, the feat is one more bold step in his quest to revive his family's legacy—and make the circus "cool" enough for the modern world. Personable, media-savvy (he likes to tweet his mantra, "Never give up" to his 9,702 followers) and a devoted family man, Wallenda is a fantastic ambassador for his "brand," as the marketers like to say. A billion people watched him navigate the winds and mist above Niagara Falls last year, and that publicity helped ensure that Sarasota is once again known around the globe as a circus town.
That's more true even than it was in the 1920s, when John Ringling moved his circus winter headquarters here. And Nik is only one reason that Sarasota is again synonymous with the circus, a unique part of our character and powerful economic asset that we seemed in danger of losing only a few decades ago.
For almost 60 years, the circus was entwined with local life. Circus folk were your neighbors and classmates, and everyone turned out to welcome the train when it pulled in for the winter. Hollywood helped spread our reputation. In 1941, entranced viewers watched a stork swooping down over a map of Florida and landing in Sarasota to deliver big-eared baby Dumbo to Mrs. Jumbo, and a decade later, Cecil B. DeMille's The Greatest Show on Earth was shot in Sarasota.
But by the 1980s, when I moved here, Ringling Bros. had downsized to shabby winter headquarters in Venice, and our circus glories were beginning to seem remote. Here at the magazine, we'd occasionally write about circus greats—all retired—and every now and then, you might run into one of the now elderly circus midgets who'd played a Munchkin in The Wizard of Oz. By the 1990s, Ringling Bros. had left Venice, and the director of The Ringling museum seemed to consider the circus exhibitions an embarrassing distraction from the museum's artistic mission.
Then, in 1997, aerialists Pedro Reis and Dolly Jacobs started Circus Sarasota, a one-ring show featuring international acts. Clearly, they were passionate about our heritage, but few imagined they'd find enough support to succeed. Besides, wasn't the circus going in another direction, with those dazzling, big-budget productions of Cirque du Soleil? But the two soon showed Sarasota that the traditional circus was alive and well, with mesmerizing young stars who kept us gasping on the edge of our seats. Today Circus Sarasota owns its own Big Top, stages shows in the winter and summer, and operates year-round outreach programs, including the Sailor Circus for local students.
Meanwhile, new leadership at The Ringling embraced our circus heritage. In 2006, the $15.6 million Tibbals Learning Center was added to the circus museum, and a $7.5 million addition followed in 2011. Featuring Howard Tibbals' astounding scale model of The Ringling circus along with interactive exhibits and thousands of artifacts, it's now one of the world's pre-eminent circus museums and draws more than 300,000 visitors a year.
And last year, the Ringling Bros. Circus moved back to town—or at least to Ellenton, just a few miles away. But don't picture a dusty field dotted with tents and animal pens. We're talking about the global headquarters for Feld Entertainment, which owns enterprises from the Ringling Bros. Barnum & Bailey Circus to Disney on Ice. The massive facility will include everything from costume and sound and lighting shops to a truck fabrication shop, animal "village" and corporate offices. Manatee County officials expect Feld to have a $2 billion—yes, billion—local economic impact over the next 20 years. And it will add to our clout as a creative capital, employing top-tier artists, designers, performers and technical wizards.
From historic tradition to modern mega-business, Sarasota is once again Circus City, U.S.A. And yes, Nik, that's totally cool.
Read more "From the Editor" columns here.