Article
Shopping: In the Clutch
Heather Dunhill rounds up this season's prettiest clutches.
1 This fab tri-tone Posse NYC clutch is for the true downtown girl. Exclusive to T. Georgiano's, it's stylish and spacious, and it converts to a shoulder bag with a hip cross body chain, which is tucked inside ($395). T. Georgiano's, 1409 First St., Sarasota, (941) 870-3727.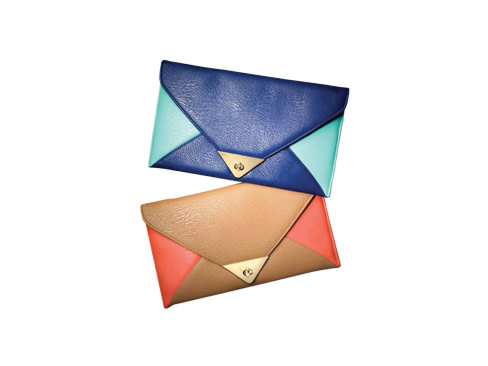 2 The envelope clutch is so right now. The structured shape of this one by Style&Co. puts a razor-sharp edge on any outfit. And it's easy to drop in your biz carryall, just grab and go for a lunch date ($26.98). Macy's, 600 Southgate Shopping Plaza, Sarasota, (941) 329-3300.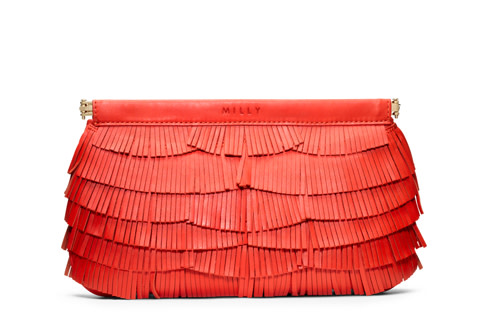 3 Every style ingénue will crush on a colored bag this season. Embrace the trend by adding a pop of papaya with this flirty leather fringe clutch by Milly ($350). The Met, 35 Boulevard of Presidents, Sarasota, (941) 388-3991.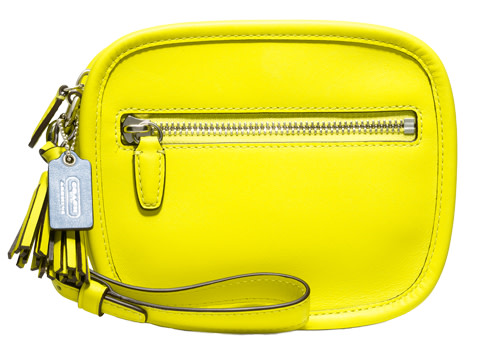 4 What this clutch lacks in size at 6 ½ by 5 ½ inches, it certainly makes up for in color. Saturated in bright citrine, Coach's Legacy Archival Hadley clutch will be your go-to handheld for all the essentials ($148). Coach, 3501 S.Tamiami Trail, Sarasota, (941) 953-2553.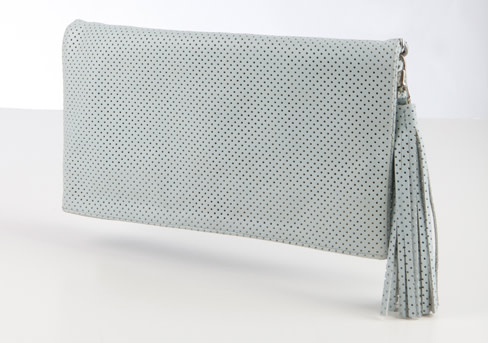 5 The spring/summer runways showed lots of perforated leather. Tuck this reclaimed leather and recycled cotton chic clutch under your arm for date night; make it really stand out with an all-black outfit ($298). Juno and Jove, 1425 First St., Sarasota, (941) 957-0000.
For even more shopping news, read Heather Dunhill's Fashion IQ blog here.