Article
Party Girl: Animal Rescue Coalition Gala
Our Party Girl, Veronica Pastore, hits Sarasota animal shelter Animal Rescue Coalition's Best in Show gala.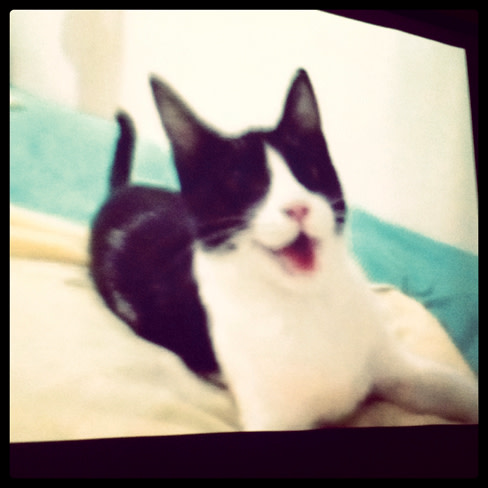 The hottest accessory of the night at the ARC gala in February? A red plastic LED bracelet. The bracelets dangled from all the most fashionable wrists at the Animal Rescue Coalition's annual "Best in Show" event, and served as entry into a raffle for an iPad mini. At just $20 apiece, they were sold out within the first hour, and complemented nicely the romantic décor at Michael's, all red drapery and roses in honor of the gala's theme, "unconditional love." Which was totally appropriate—the people in that room absolutely adored their pets.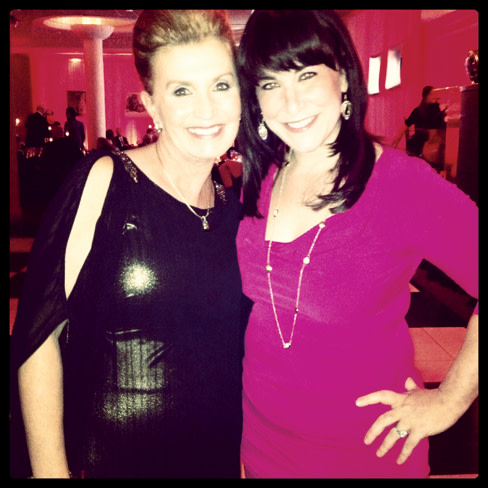 Take Joanna Pace, an ARC board member and super-hot blonde who shares her home with two dogs and three cats. What's cool about ARC, Joanna told me, is that they "get at the root of animal population issues with spay and neuter programs, which saves them from being destroyed." Brenda Terris, ARC's graceful executive director, told me a story that underscored the importance of this service: Caroline Resnick, a member of her staff, would see the same transient outside the corner store every day when picking up her morning coffee. He had an adorable dog, and Caroline suggested he have the dog neutered at one of ARC's clinics. The man said he couldn't stand to be away from the dog long enough for the surgery, but Caroline replied that his best friend would actually live longer if he addressed this now.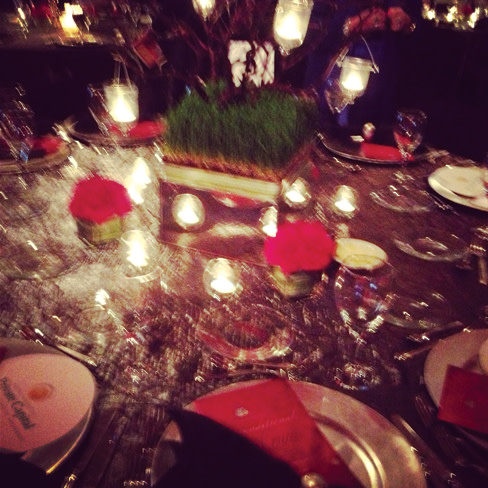 He consented, Caroline arranged the procedure, and the day of the surgery he waited outside the clinic all day. They were both overjoyed to be reunited, which, said Brenda, underscores that "animals know no social boundaries—everybody deserves to have an animal companion, if they want one." These spay and neuter services are low cost and based on income, by the way, so they're always available to those who need it.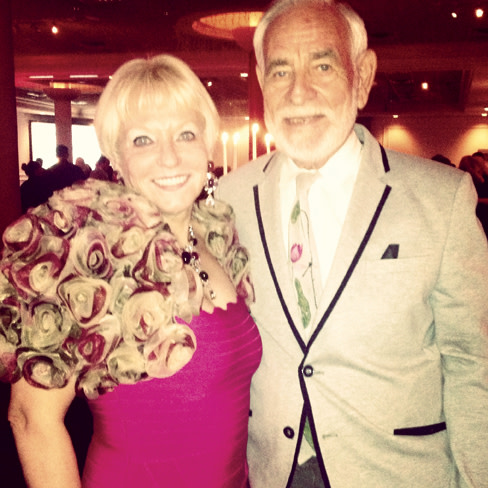 Talk about unconditional love. ARC's many sponsors showed theirs, including Suncoast Motorsports, which donated the use of a 911 convertible Porsche as part of a "staycation" package that Sal Diaz-Verson and Anne Weintraub won. My table was nice and close to the Porsche's minx-like curves, which I might not have noticed otherwise thanks to the funny cat videos that led off the evening's program. While a bit slow to catch on to what was happening onscreen, eventually the room was teeming with laughter—hilarious videos of cats are undoubtedly the Internet's greatest contribution to the world, ever.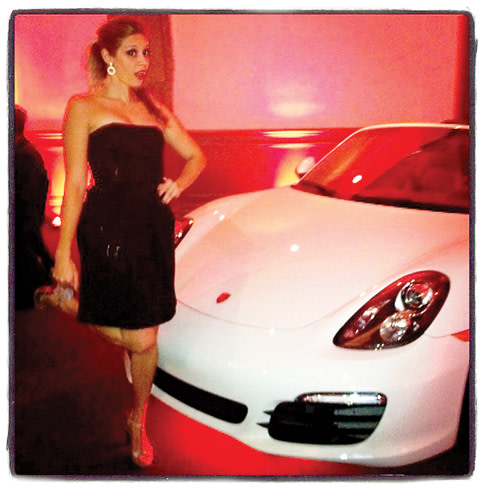 Brenda took the stage next (at which point I got a better look at her throwback beehive hairdo, so chic right now) along with event co-chairs Judith-Ann Ragona and Shelley Sarbey as well as board chair Ed Sarbey, who told us more about how ARC works, coordinating with other animal shelters and hospitals in the area. "We complement those organizations and encourage you to support them as well," he explained. "However, our goal is to reduce the need for shelters, and as a result, many local shelters have become no-kill."
A high point of the event was definitely the "Mission Moment," when auctioneer Michael Klauber got into detail about all the animals ARC helps, inspiring an additional flurry of major (and I do mean major, though we're leaving out names and numbers to avoid being gauche) contributions and making this event a record-breaker for ARC. In addition to the spay and neuter programs, ARC also provides feral cat rehab and comprehensive adoption resources.
The blown-up photos of cute puppies and kitties around the room juxtaposed with the sad stories about how some of them are treated would make anyone want to open his or her pocketbook. After dinner, I trotted back over to the bar area where a dessert buffet had magically appeared sometime near the close of dinner. Red velvet cupcakes, Key lime bites, mini cheesecake rounds, and my personal favorite, chocolate-covered pretzel sticks, abounded, and with eyes way bigger than my figure, I piled a plate high with goodies. That dessert spread alone was evidence enough of ARC's unconditional love for its supporters.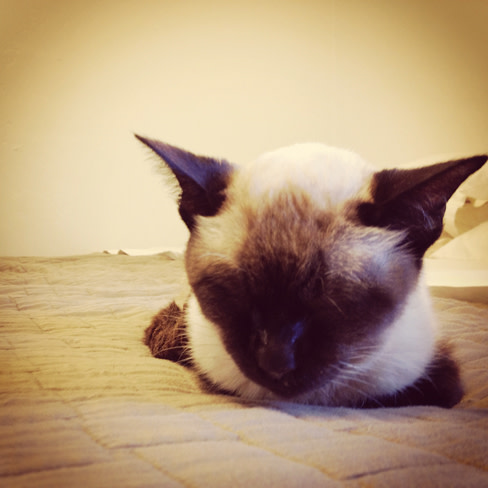 I watched the rest of the auction and after entering a dessert-induced coma, I decided to head home to cuddle up with my own four-legged friend, a tiny Siamese cat named Monique (above), who I reluctantly adopted almost a year ago. I'm so happy I did. Snuggling with her after the party, I felt like I knew one big reason I existed—to care for this small being who always responds with a seemingly unlimited capacity for unconditional love. A worthwhile cause, indeed.
Follow Veronica on your social network of choice, including Instagram, @veronicapastore 
To see more pictures from the Animal Rescue Coalition Best in Show gala, click here.