Article
Mr. Chatterbox: Quirky Bradenton Homes
This month: Mr. Chatterbox explores the quirky appeal of the Bradenton real estate market.
This month: The quirky appeal of some old Bradenton homes.
Bradenton is known for many things—orange juice, Southern charm—but not necessarily its architecture. But look around. Hidden among the concrete block ranches and the paired villas, you'll find some wonderful old houses tucked away here and there. Let's take a look at my favorites. Each one not only delineates a style but has such personality that you have to drive by it every now and then, just to marvel at it.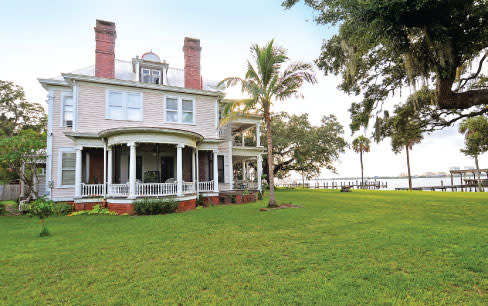 Built by John R. Graham, this ghostly mansion is one of the great historic homes of Bradenton. It's tucked away on the riverfront in the eastern part of town, and for the current owner, the upkeep is a full-time labor of love. Note the amazing chimneys. 102 15th St. E.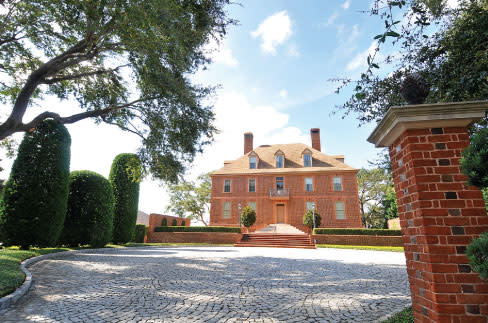 Here's a style you never see—I'm calling it Tidewater Virginia, although I'm sure there's some other more correct term. It's a relatively new version (built in 1976), but has all the details that add such panache to the style: the topiaries, the pavered court, the low brick walls, and the use of a distinctive pattern in the laying of the bricks. 7512 Riverview Drive.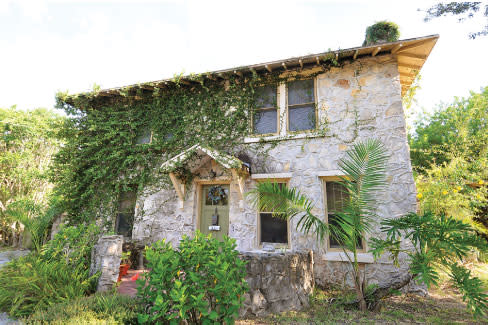 Bradenton has a bunch of these coquina block houses, with the most interesting cluster located just north of Manatee Avenue at 19th Street Court West. My favorite is this simple cottage at 1933 Third Ave. W. It dates back to the 1930s. Could a cottage be any more charming—or vine-covered?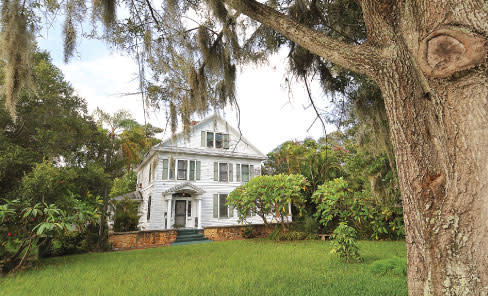 I've always considered this "the Eudora Welty House." Doesn't it look like the home of some reclusive Southern writer who is hiding in the gloom, turning out one masterpiece after another? Oddly enough, it's smack in the middle of downtown Bradenton and was recently sold for a fire sale price of $90,000. Let's hope it has a new life in store as a law office or a B&B. 1332 Third Ave W.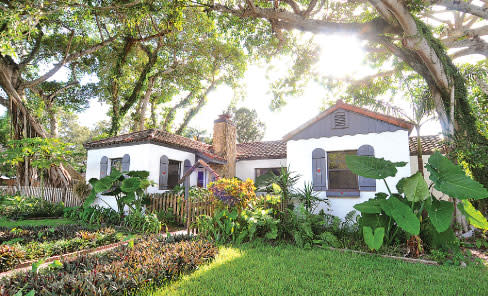 Here's the only house on our list that's currently for sale. It's a perfect example of the "storybook style" from the 1930s, where whimsy ruled and Disneyesque cuteness was the aim. The tropical landscaping—the banyan trees, the giant elephant ears—add to the perfection. Inside, it's mostly original: wood floors, tile and lots of quirky period details. It's listed at $239,000. 320 22nd St. W.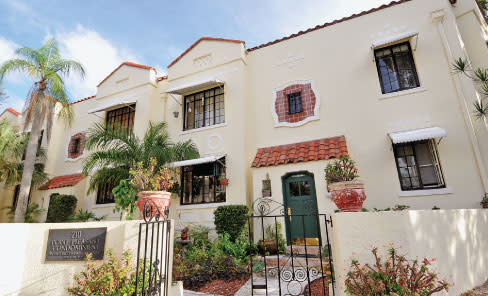 Generations of starving artists have made the Point Pleasant Apartments their crash pad of choice, and this 1925 relic near downtown is still going strong. The film noir atmosphere is overwhelming; you can just picture Fred McMurray and Barbara Stanwyck sneaking into their little love nest to pull down the Murphy bed and plot the details of her husband's murder. The address is 210 N. 17th St. W.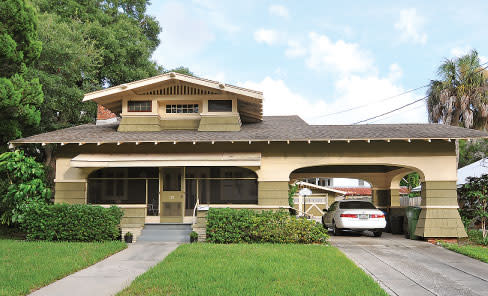 Bradenton's Craftsman bungalows have mostly disappeared or been altered out of recognition, but this prime example remains the best in town. It was built back in 1922 and still has its detached garage and dramatic porte cochère. 202 18th St. W.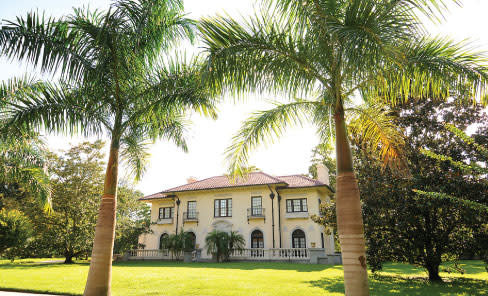 Long a local landmark, this 1920s Spanish-Italian mansion on 26th Street West looks like the trophy home of a silent movie star. I've never been inside, but I can picture the tiles where Valentino tangoed and the staircase with Norma Desmond descending for her close-up. 216 26th St W.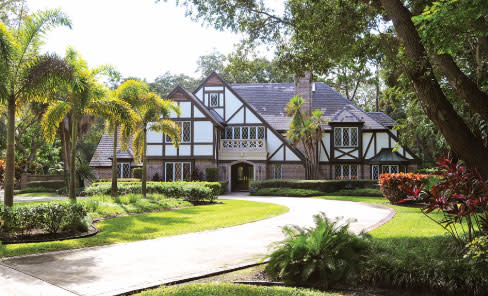 The Stockbroker Tudor is a staple of affluent suburbs from Detroit to Des Moines, but they're hard to find anywhere in Florida, particularly one this nice. It's newer than it looks and was built in 1984. Hidden away at the end of a dead-end street, it's a delightful surprise to find. 5307 26th Ave. W.