Article
For Sale: Artist John Chamberlain's Downtown Sarasota Home and Studio
A landmark of the art world in downtown Sarasota.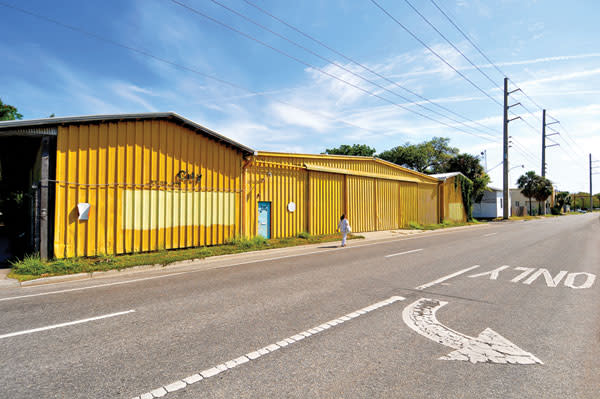 When John Chamberlain moved to Sarasota in 1980, he first lived on a boat in the bay. He was by then a world-famous artist. His controversial "car crash" sculptures had revolutionized the art form back in the early 1960s and now he was entering the mid-phase of his career, the period that would see his greatest—and largest—works.
What he needed most of all was room. So he purchased an abandoned warehouse on 10th Street, just a block or so from the bay. With a high-ceilinged, 18,000-square-foot space to create his increasingly monumental work, he branched out from metal to other materials, including foam rubber, and began experimenting with photography. Several years later he built an airy, tree-shaded home, designed by local architect Yehuda Inbar, on an adjacent lot.
The Chamberlain complex became the epicenter of all that was hip and cool in Sarasota. A tribe of young assistants was always on hand, helping Chamberlain in the creation of his work. Our arts editor Kay Kipling vividly recalls a morning interview with Chamberlain in the studio. The artist drank Courvoisier while directing the beehive of activity. Sometimes his famous contemporaries—Rauschenberg, Lichtenstein, and, on one memorable occasion, Andy Warhol—would show up.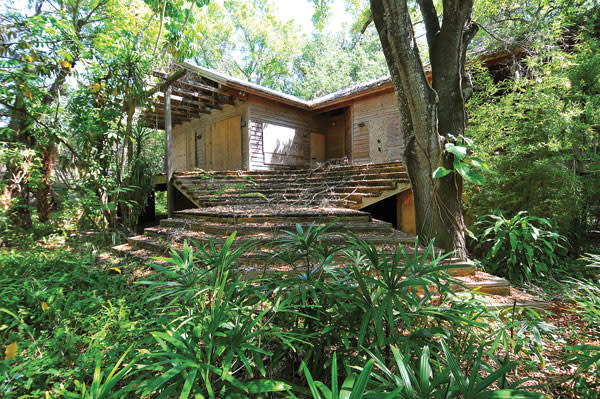 Chamberlain moved most of his activity to New York's Shelter Island as age began to creep up on him. When he died in 2011, the Sarasota place was already abandoned and shuttered. Now with final details of the estate being cleared up, it has officially come on the market.
The property includes the warehouse, offices, a garden and the home. A public alley—the source of continual squabbles between Chamberlain and the city—bisects it.  Chances are it will be bought by developers, torn down, and redeveloped. But local art lovers are seeing a bigger opportunity. They want to turn the space into some sort of art center, museum or workspace, an ongoing memorial to both our town's artistic heritage and to the great artist who lived and worked there, right at the corner of 10th and Cocoanut.
Interested? 1315 10th St. | $3.5 million. For more information call (631) 456-0051.