Article
Home of the Month: Carl Abbott's Casa del Cielo
Bob Plunket takes us inside a piece of Sarasota architectural history--Casa del Cielo on Siesta Key.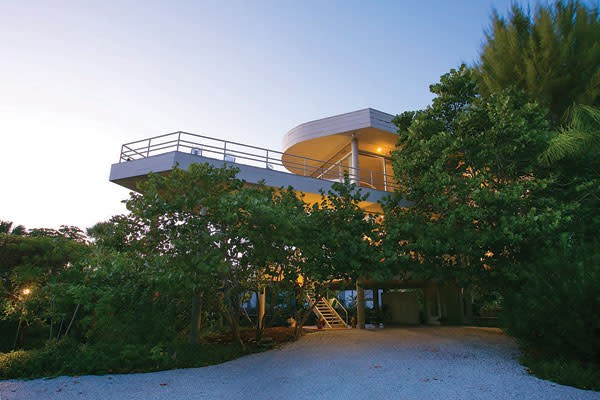 Carl Abbott's genius as an architect is to so perfectly place the homes he designs that building and land meet to produce something magical. Views are created that weren't there before. The natural world becomes part of the interior. Beauty comes not just from the structure itself but from the ever-changing play of light and shadow.
A classic example is his Casa del Cielo on Siesta Key. Located right in the middle of the key's most popular beach, it is so well hidden that most people have no idea it's there. Built in the early 1980s by the Gregg family—they're the prominent New Hampshire clan whose members have included both a governor and a senator—the Casa has won numerous awards, including the prestigious Test of Time Award from the AIA in 2009.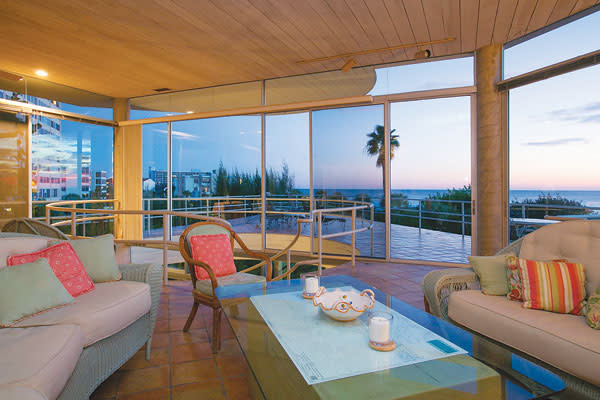 There are three structures on the property. Closest to the water is a pecky cypress-paneled beach cottage from the 1930s, beautifully—and expensively—updated but still full of quasi-New England charm. The main house has a different feeling entirely—soaring, elegant modernist spaces supported by concrete pillars and filled with light. There is also a "gate house"—you actually drive under it to enter the property—that echoes the design of the main house and can be used for extra guests or staff.
From the ground level the Gulf cannot be seen. But once you are on the main living levels—yes, there is an elevator—the views come to life. Broad stretches of water and vegetation, carefully planned by Abbott, are everywhere. Yet the bustle of the beach and all its vacationers barely intrudes. Everything is quiet and peaceful and protected.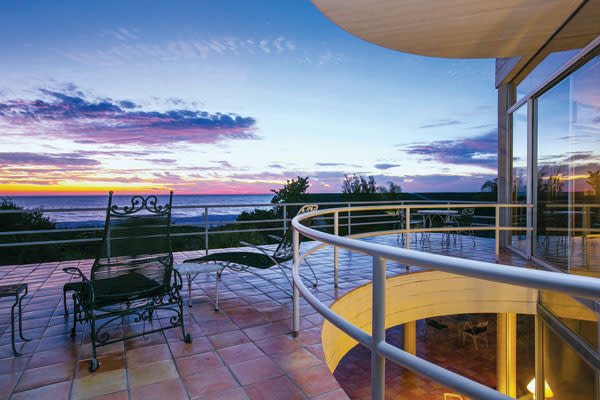 Casa del Cielo is now on the market for the first time ever. It's an important part of Sarasota history, both architecturally and socially—an elegant reminder of manmade art meeting the beauty of the Gulf.
Interested? 6100 Midnight Pass Road | $5,999,000. Contact Martie Lieberman (941-724-1118) or Cheryl Loeffler (941-308-6554) of Premier Sotheby's