Article
For Sale: Historic Wason Bayou Home on Phillippi Creek
Bob Plunket takes us inside a historic Wason Bayou home on Phillippi Creek--that just happens to be for sale.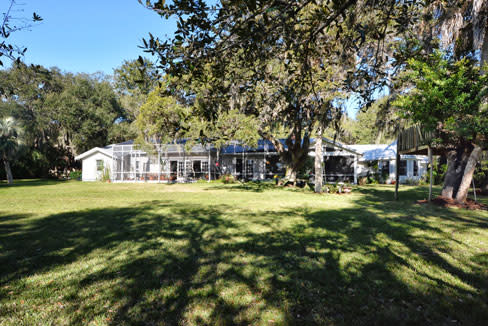 Today few Sarasotans are familiar with Wason Bayou along the Phillippi Creek, opposite The Landings on the South Trail. But back in the old days, the spot was well known to hunters, and during Prohibition rumrunners unloaded their cargo there.
In 1940, New Hampshire Congressman Edward Wason built an estate on the bayou, and against all odds, it still survives. Painstakingly restored and enlarged by its present owners in 1998, it represents an almost vanished slice of Florida life, when wealthy Northerners built winter homes that may have been in the tropics but still had a hint of the New England woods and a timeless Yankee aesthetic.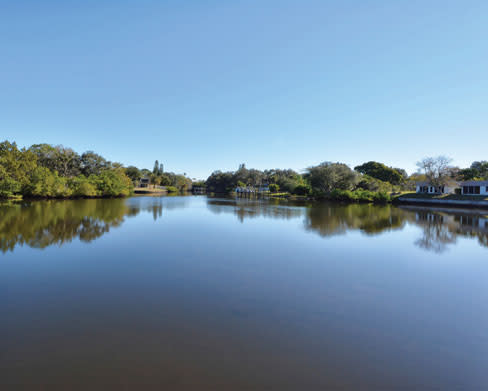 Set on an acre and a half of slightly elevated land, the sprawling, one-story home overlooks the creek at its most picturesque. Giant oaks dot the lawn as it slopes down to the water. The creek is wide at this point, and most homes have docks. The bay is just a few meandering twists and turns away. Sometimes, when the evening breeze has died down, you can faintly hear the marching band at Riverview High, playing during a home game.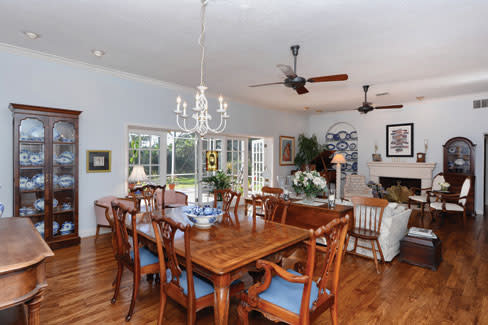 The home contains three bedrooms and two baths in just over 3,000 square feet of living area. Many of the ceilings are vaulted, there are two fireplaces, and the floors are hickory hardwood. Screened porches abound, and a charming octagonal sitting
area is just off the master bedroom. The current owners, Bob and Ann DesRochers, raised their children here; and the home is filled with family portraits by the late Sarasota painter Thornton Utz, a longtime friend.
And what was once the wilderness is now in the middle of everything. Most of the Wason land was sold off years ago to be developed as the River Forest subdivision. Downtown is 10 minutes away, Siesta Beach about the same. But the estate remains, hidden down a tree-covered lane, a part of Sarasota history ready for a new family to make its own.
Interested? 2300 Wason Road, $1.7 million. Contact Marsha Salkin, (941) 376-6121, Michael Saunders & Co.
Click here to read Bob Plunket's "Real Estate Junkie" blog. >>
This article appears in the June 2014 issue of Sarasota Magazine. Like what you read? Click here to subscribe. >>